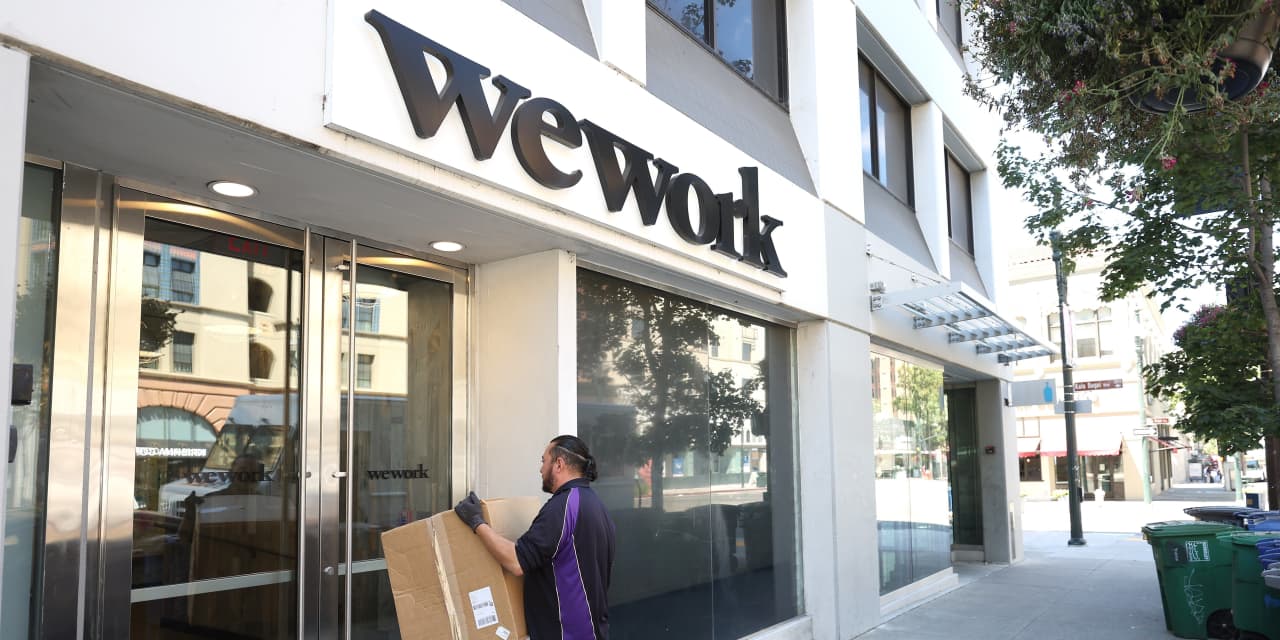 WeWork Inc. said Friday it will proceed with a 1-for-40 reverse stock split on Sept. 1, as the office-sharing company struggles to regain compliance with the New York Stock Exchange's $1 minimum closing price required to continue listing.
The stock closed Thursday at 16 cents a share, after the company warned last week that it has substantial doubt about its solvency as it moves to address its money-losing business. The company said its survival hinges on the successful execution of its plan to improve liquidity and profitability over the next 12 months.
The stock will start trading on a post-split basis on Sept. 5. The split will be applied to Class A and Class C common stock.
WeWork was created by Israeli entrepreneur Adam Neumann and at its peak was valued at $47 billion.
The company began life renting office space to gig-economy freelancers in Manhattan in 2010, before expanding rapidly to 425 locations in 27 countries using money raised from private investors, notably Japanese conglomerate SoftBank.
Neumann was ousted in 2019 after botching the company's then-planned IPO, leaving with a billion-dollar package. The company and its founder's colorful history was captured in the Apple TV series, "WeCrashed," starring Oscar winner Jared Leto as Neumann, as well as in a Hulu documentary called "WeWork: or The Making and Breaking of a $47 Billion Unicorn."
By the time it merged into SPAC BowX Acquisition Corp., its valuation had shrunk to $9 billion.
See also: WeWork bonds crater as investors shift into sell mode on going-concern warning
WeWork narrowed its second-quarter loss to $397 million, or 21 cents a share, from $577 million, or 76 cents a share, in the year-ago period. Revenue rose to $844 million from $815 million during the same period.
The company's loss of 21 cents a share missed the FactSet analyst estimate for a loss of 12 cents a share, and its revenue of $844 million also fell short of the analyst view by $6.2 million.
The stock was last down 11% and has fallen 90% in the year to date, while the S&P 500 SPX, -0.01% has gained 13.8%.
Read also: WeWork's roles as owner and tenant collide in San Francisco high-rise as company tries to stay afloat
This article was originally published by Marketwatch.com. Read the original article here.