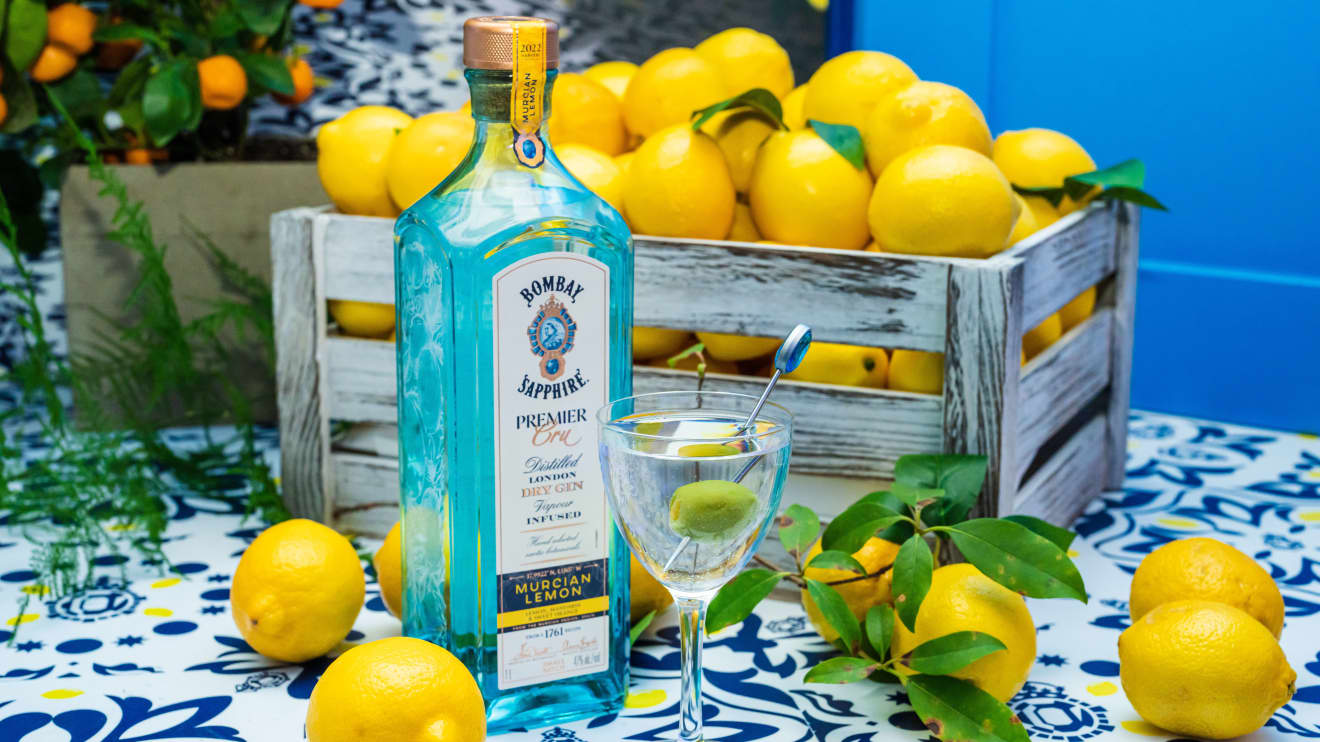 The bottle
Bombay Sapphire Premier Cru Murcian Lemon, $34.99
The back story
Are you ready for Bombay version 2.0?
Perhaps that's not exactly how to describe Bombay Sapphire's latest gin, but it isn't necessarily too far off the mark. Many of us are familiar with the 36-year-old brand's classic expression, a bright and balanced gin made with 10 botanicals using a recipe dating back to the 18th Century. (One of the keys to Bombay is that it's made with a special distilling process, known as vapor infusion, that "captures the natural flavors of the botanicals," according to Anne Brock, the company's master distiller.)
Bombay, which is owned by Bacardi, has released other gins through the years — and its current lineup includes such varieties as Bombay Bramble, Bombay East and Bombay Dry Gin, plus the traditional Bombay Sapphire. But Murcian Lemon appears to be an important addition, one built on a key botanical in the Bombax mix — the fino lemon, a variety of citrus sourced from the Murcian region of Spain that, in Brock's words, is of "exceptional quality." The "Premier Cru" in the name refers to the idea that the "best growth" of the lemons is used, Brock adds.
The gin category has seen some growth since the pandemic, according to figures from the Distilled Spirits Council of the United States and other sources. And it is expected to keep growing — at an annual rate of 7.71% — through 2027.
What we think about it
I've always counted myself a fan of Bombay Sapphire, an elegant version of a London dry gin. This new addition is just as elegant, and naturally has that signature juniper flavor. But it's the beguiling taste of fresh-squeezed lemon that gives it an extra layer of finesse and a refreshing quality. This bottle is a keeper, for sure.
How to enjoy it
You don't want to mess too much with a quality gin. Use it in a martini (I say limit the amount of vermouth) or in a gin and tonic (but make sure you get good tonic water). If you want more cocktail ideas, the Bombay site has plenty of suggestions.
This article was originally published by Marketwatch.com. Read the original article here.