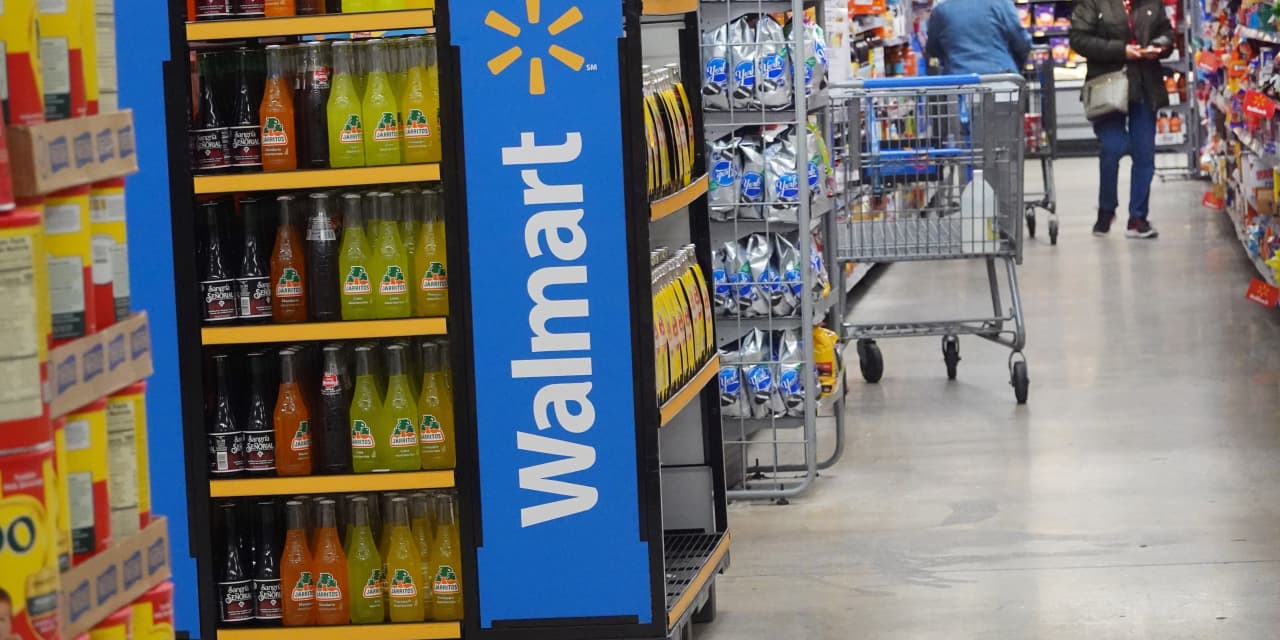 Walmart Inc.'s stock rose 1.3% in premarket trading Thursday, after the retail giant posted better-than-expected second-quarter earnings.
Bentonville, Ark.–based Walmart WMT, +0.05% had net income of $7.891 billion, or $2.92 a share, for the quarter, up from $5.149 billion, or $1.88 a share, in the year-earlier period. Adjusted per-share earnings came to $1.84, well ahead of the $1.71 FactSet consensus.
Revenue rose to $161.632 billion from $152.859 billion a year ago, also ahead of a FactSet consensus of $160.224 billion.
U.S. same-store sales rose 6.4%, while FactSet was expecting a 4.1% gain.
"Food is a strength, but we're also encouraged by our results in general merchandise versus our expectations when we started the quarter," Chief Executive Doug McMillon said, according to a company statement.
The company is "in good shape with inventory" and likes its position for the back half of the year, he added.
Read now: Target facing 'unacceptable amount' of retail theft and organized retail crime, CEO says
Related: Home Depot looks to new law as retailers ramp up battle against organized crime
Gross margins rose 50 basis points from a year ago, as they lapped elevated markdowns and supply-chain costs, partially offset by mix pressure in the grocery and health and wellness categories.
The global advertising business grew about 35%. E-commerce sales were up 24%, led by pickup and delivery. The company gained market share in groceries with strong unit growth.
See also: Target's stock jumps 5% as big profit beat offsets revenue miss and lowered guidance
International sales rose 13% to $17.6 billion, driven by Walmex, China and Flipkart.
Sam's Club U.S. sales fell 0.3% to $21.8 billion, while same-store sales at that subscriber warehouse club excluding fuel were up 5.5%, led by food and consumables, as well as health.
Walmart is now expecting third-quarter adjusted earnings per share of $1.45 to $1.50 and sales growth of 4% to 4.5%. The FactSet consensus estimates call for per-share earnings of $1.49 and sales growth of 2.9%.
For fiscal 2024, it expects adjusted earnings per share of $6.36 to $6.46 and sales growth of 4% to 4.5%. The FactSet consensus is for earnings of $6.30 per share and sales growth of 4.4%.
The stock has gained 12.3% to date in 2023, while the Dow Jones Industrial Average DJIA, -0.52% has gained 5% and the S&P 500 SPX has gained 15%.
Read next: Want companies to lower their prices? Stop buying stuff from them.
This article was originally published by Marketwatch.com. Read the original article here.