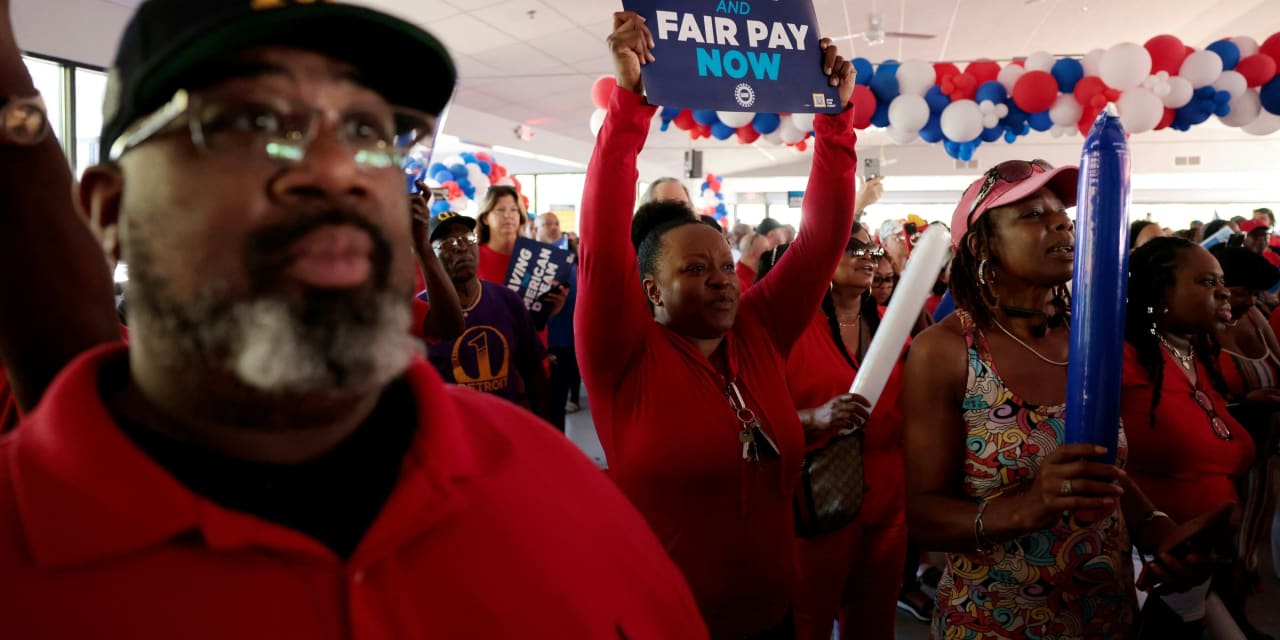 The United Auto Workers have authorized a strike if they don't reach a deal with the Big Three automakers by the time their contracts expire in mid-September, the union announced Friday.
Final votes are still being counted, but the current combined average of votes to strike across the three companies is 97%, the UAW said.
"Our union's membership is clearly fed up with living paycheck to paycheck while the corporate elite and billionaire class continue to make out like bandits," UAW President Shawn Fain said in a statement.
The union, which represents about 150,000 workers, is asking Ford Motor F, +0.21%, General Motors GM, -0.70% and Stellantis STLA, +0.90% to raise wages 46% over the life of the contract; restore pensions and cost-of-living adjustments; increase benefits for retirees; get rid of tiers; reduce the workweek from 40 hours to 32 hours; and more.
"Inflation has been hammering us," Fain said during a Facebook Live on Friday. "This is our time to take back what we're owed."
The UAW said preliminary vote totals to authorize the strike at each company were: 96% at General Motors, 98% at Ford and 95% at Stellantis.
The current four-year contract expires at 11:59 p.m. Eastern time on Sept. 14.
The three automakers did not immediately respond to a request for comment.
This story will be updated.
Related: 'I have a pension; they don't': Why United Auto Workers are fighting to end a two-tier system for wages and benefits
This article was originally published by Marketwatch.com. Read the original article here.