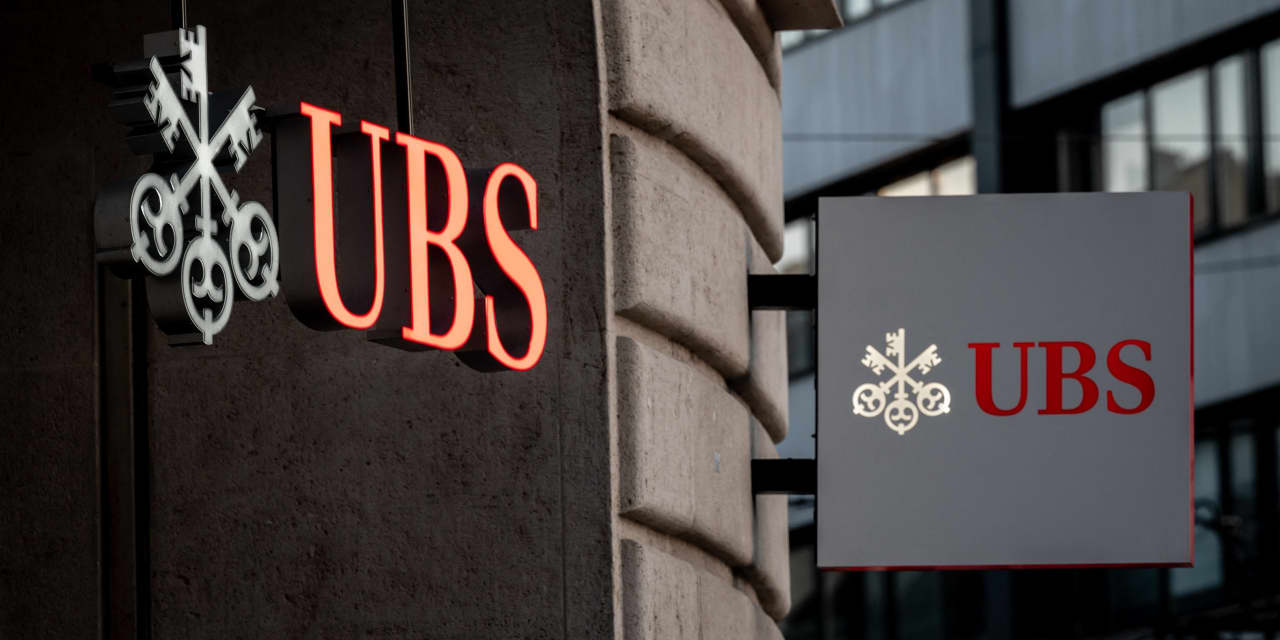 UBS on Friday took the decision to sever the backstop the Swiss government gave to absorb Credit Suisse, a bet there are no hidden skeletons that will emerge that will hurt the bank in the way Countrywide's acquisition dragged down Bank of America.
UBS said it's terminating a 9 billion franc loss ($10 billion) protection agreement with the Swiss government, and terminating its 100 billion franc public liquidity backstop with the Swiss National Bank, that went into effect the day its acquisition of Credit Suisse closed.
"At the time, this was deemed necessary to protect UBS against potential tail risks as there had been very limited time to review respective assets over the rescue weekend. After reviewing all assets covered by the [loss protection agreement] since the closing in June and taking the appropriate fair value adjustments, UBS has concluded that the LPA is no longer required," said UBS.
UBS said it's paying 40 million francs to the Swiss government for the loss protection agreement. Credit Suisse expensed a commitment fee and a risk premium of 214 million francs on the public liquidity backstop and paid a risk premium of 476 million francs on 50 billion franc emergency liquidity assistance plus loan that' s been repaid.
UBS shares UBSG, +4.92% UBS, +0.73% climbed 5% in Zurich trade, extending this year's gains to 19%.
Andrew Coombs, an analyst at Citi, points out UBS will save on fees it had to pay for the backstop, but sends a bigger message to markets with the move.
"More important is the reassurance this provides on the health of the Credit Suisse non-core portfolio. This chimes with the previous work we have done. The early voluntary repayment could potentially also help in other matters, such as negotiating the retention of the Credit Suisse Swiss business, in our view," he said.
Credit Suisse had been engulfed in problems and legal woes in the run-up to its near collapse, ranging from losses on loans to Archegos Capital Management to the collapse of Greensill supply-chain funds. UBS was fined nearly $400 million last month by U.S. and U.K. regulators over Credit Suisse's "unsafe and unsound" counterparty credit risk management practices on Archegos.
The upcoming UBS results will be complex because it will only include Credit Suisse results for June, and previous periods will not be restated.
This article was originally published by Marketwatch.com. Read the original article here.