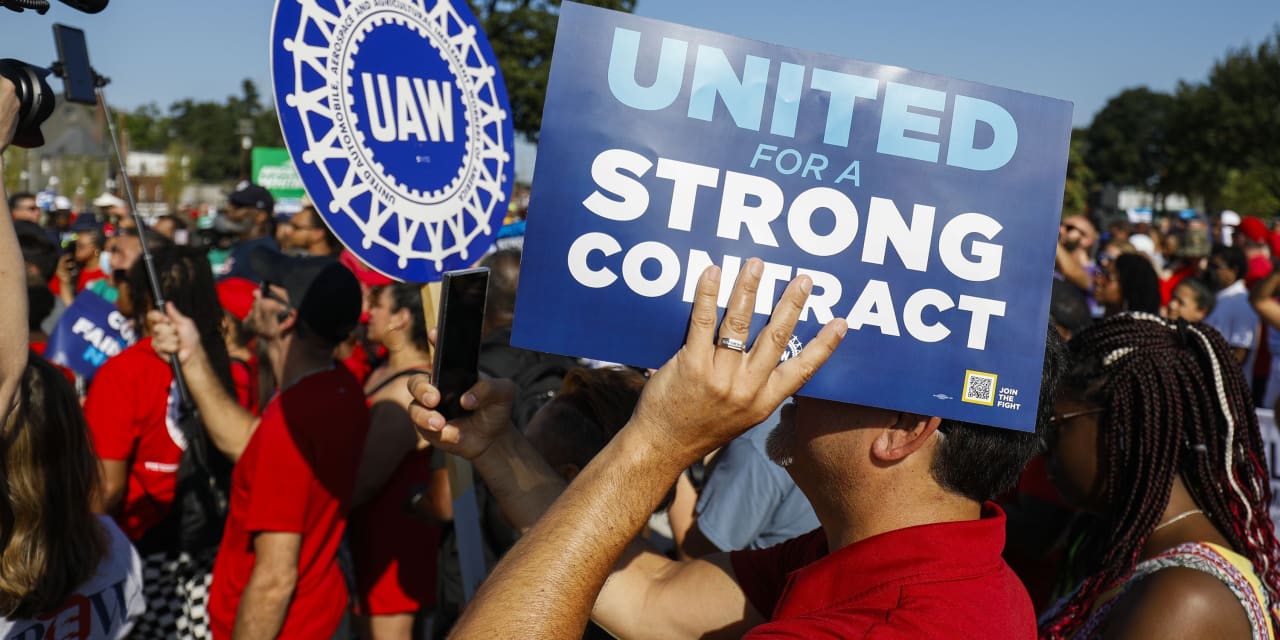 United Auto Workers leadership is calling on thousands of auto workers at a GM pickup truck plant in Missouri, a Ford Motor Co. assembly line in Michigan, and a Stellantis NV Jeep plant in Toledo, Ohio, to strike at midnight if an agreement is not reached ahead of the labor contract expiration.
In a members update webcast on Facebook Live on Thursday night, UAW President Shawn Fain said that the union is committed to a contract that reflects the "incredible sacrifices and contributions" that UAW members have made. The union has said wages for auto workers who make the top rate have risen about 6% over the past four years, while the three auto makers' North American profits have increased about 65% during that time.
Shortly after Fain's comments, Ford said in a statement that the UAW's counterproposal just received "showed little movement from the union's initial demands" from six weeks ago. A strike at all three U.S. automakers would be a break with UAW tradition, as the union for many years has elected to center efforts striking at one company to protect its strike fund and picket-line firepower.
Automakers could weather a strike, although anything longer than about two weeks is viewed as more impactful and detrimental to the companies. GM GM, has about $39 billion in cash and equivalents, while Ford F, -0.16% has around $51 billion, according to a recent Moody's Investors Service report. Stellantis's STLA, -0.58% cash and equivalent pile towers over the others, at $69 billion.
The union's strike fund starts at $825 million, and striking workers will receive $500 a week.
GM's Wentzville plant, which the union said has about 3,600 UAW members, builds some of the car maker's mid-size trucks and full-size vans, including the Chevy Colorado and the GMC Canyon. Ford's plant in Wayne, Mich., makes Ford Broncos, and about 3,300 members who work in final assembly and paint would be striking. The Stellantis Toledo plant, which has about 5,800 UAW members, makes Jeep Gladiators and Wranglers.
This article was originally published by Marketwatch.com. Read the original article here.