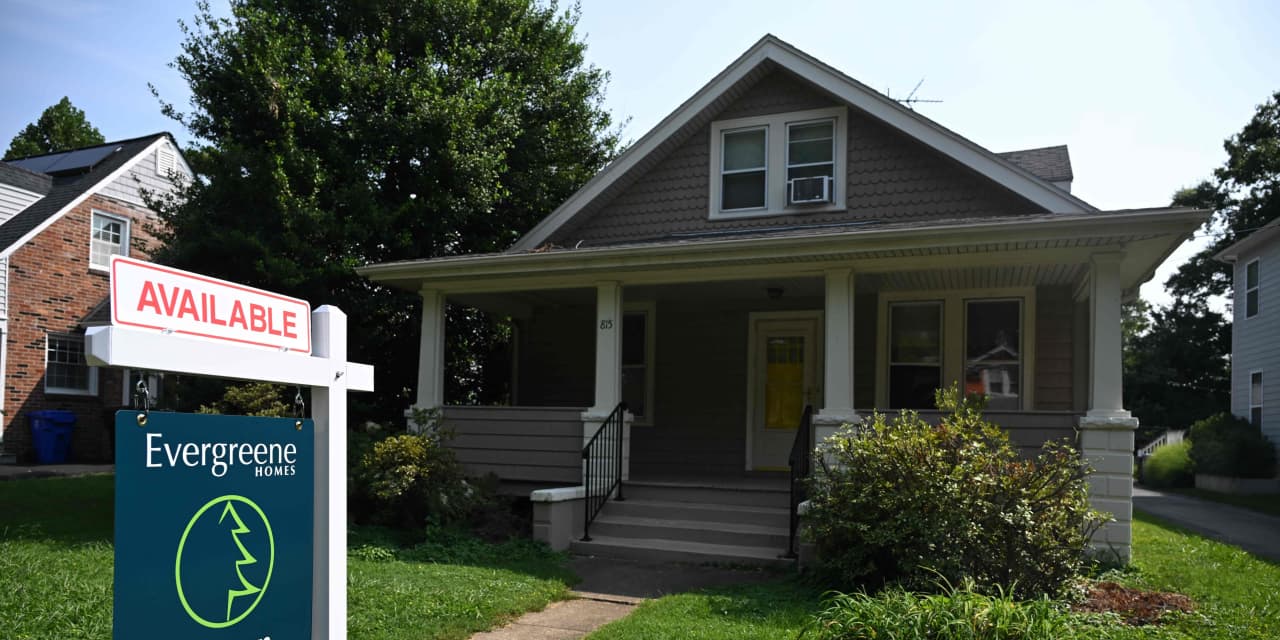 U.S. mortgage rates fell for the first time in six weeks due to uncertainty over whether the U.S. Federal Reserve will raise interest rates again at its next meeting in September.
The 30-year fixed-rate mortgage averaged 7.18% as of Aug 31, according to data released by Freddie Mac FMCC, +4.92% on Thursday.
It's down 5 basis points from the previous week — one basis point is equal to one hundredth of a percentage point.
A year ago, the 30-year was averaging at 5.66%.
The average rate on the 15-year mortgage was unchanged at 6.55% from last week. The 15-year was at 4.98% a year ago.
Freddie Mac's weekly report on mortgage rates is based on thousands of applications received from lenders across the country that are submitted to Freddie Mac when a borrower applies for a mortgage.
Separate data by Mortgage News Daily said that the 30-year fixed-rate mortgage was averaging at 7.07% as of Thursday afternoon.
What Freddie Mac said: "Recent volatility makes it difficult to forecast where rates will go next, but we should have a better gauge in September as the Federal Reserve determines their next steps regarding interest rate hikes," Sam Khater, chief economist at Freddie Mac, said in a statement.
What are they saying? "The desire for homeownership is still strong, but there are going to be more and more prospective buyers for whom the numbers simply don't pencil out anymore at 7%+ rates." Lisa Sturtevant, chief economist at Bright MLS, said in a statement.
This article was originally published by Marketwatch.com. Read the original article here.