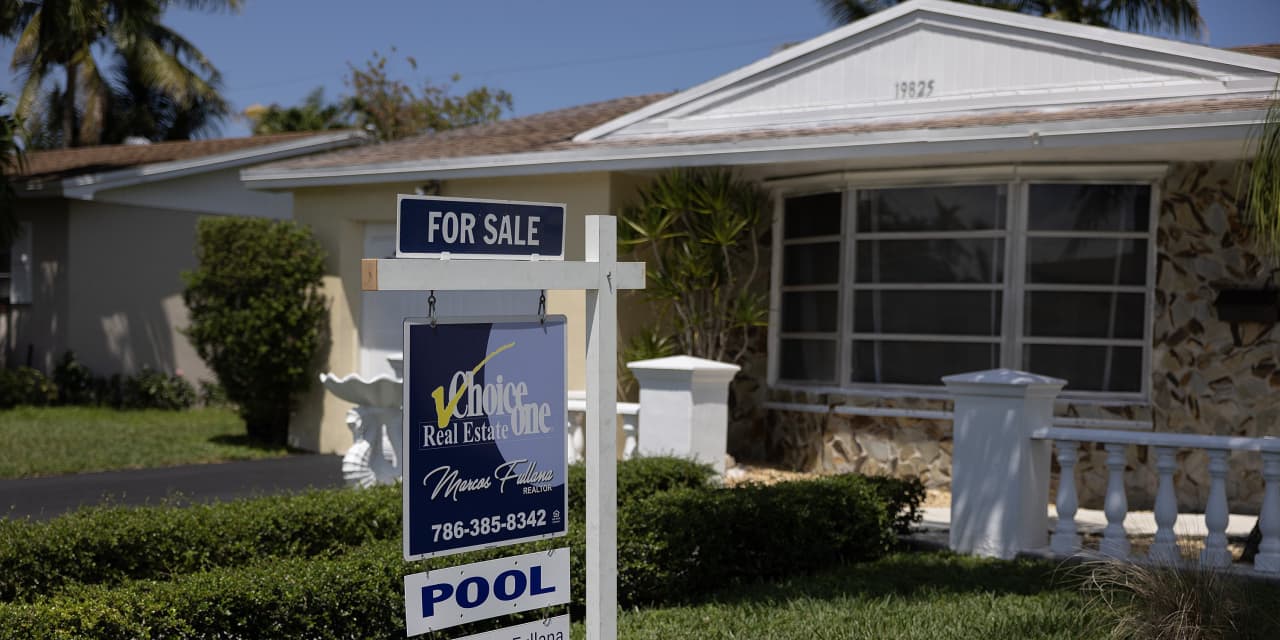 U.S. mortgage rates increased for the fifth week in a row, with the 30-year reaching the highest level since 2001.
The 30-year fixed-rate mortgage averaged 7.23% as of Aug 24, according to data released by Freddie Mac FMCC, -0.25% on Thursday.
It's up 14 basis points from the previous week — one basis point is equal to one hundredth of a percentage point.
The last time rates were this high was in June 2001.
A year ago, the 30-year was averaging at 5.55%.
The average rate on the 15-year mortgage rose to 6.55% from 6.46% last week. The 15-year was at 4.85% a year ago.
Freddie Mac's weekly report on mortgage rates is based on thousands of applications received from lenders across the country that are submitted to Freddie Mac when a borrower applies for a mortgage.
Separate data by Mortgage News Daily said that the 30-year fixed-rate mortgage was averaging at 7.36% as of Thursday afternoon.
What Freddie Mac said: "Indications of ongoing economic strength will likely continue to keep upward pressure on rates in the short-term," Sam Khater, chief economist at Freddie Mac, said in a statement.
"As rates remain high and supply of unsold homes woefully low, incoming data shows that existing homes sales continue to fall," he added. "However, there are slightly more new homes available, and sales of these new homes continue to rise, helping provide modest relief to the unyielding housing inventory predicament.
What are they saying? Other industry experts also believe rates could move higher.
"Earlier this year, it looked as though inflation was being brought under control and the Fed may be almost ready to declare victory… now, however, as inflation has ticked up and bond yields are rising amidst economic uncertainty, it is a different situation," Lisa Sturtevant, chief economist at Bright MLS, said in a statement. "Instead of talking about rates falling to 6% this year, the question is how much above 7% are we going to go?"
This article was originally published by Marketwatch.com. Read the original article here.