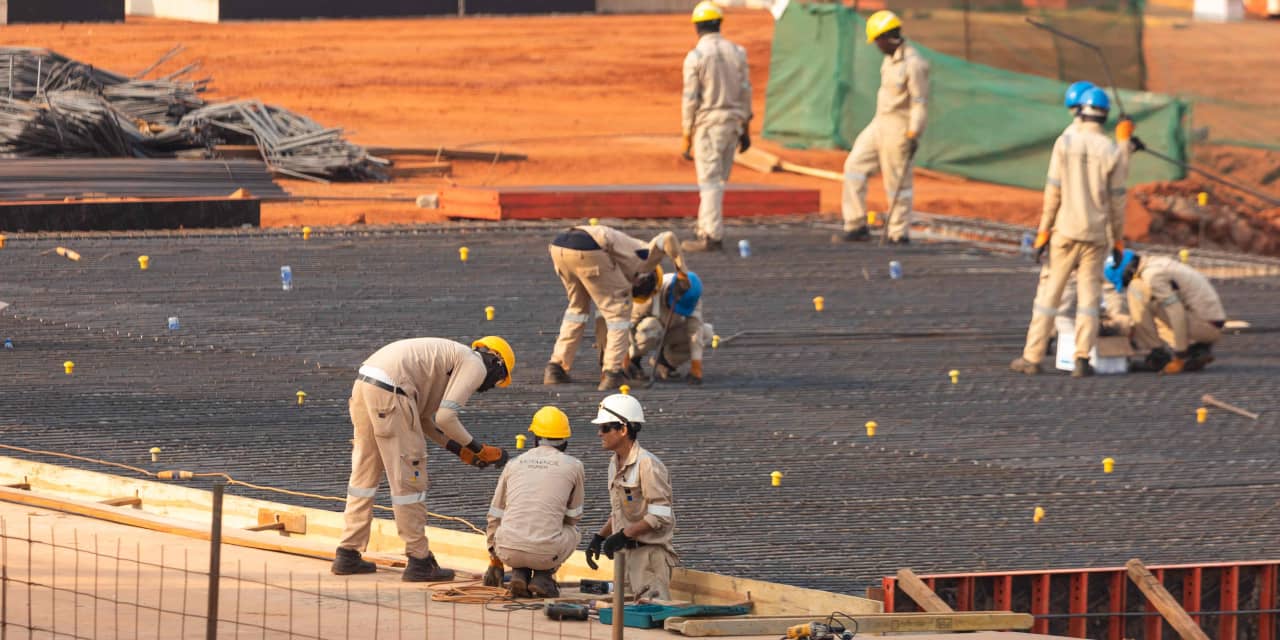 The numbers: The number of Americans who applied for unemployment benefits in early March jumped to a 10-week high of 211,000. Yet most of the increase was concentrated in New York and might not signal a broader cooling-off trend in the U.S. labor market.
New U.S. applications for benefits rose 21,000 from 190,000 in the prior week, the government said Thursday. The numbers are seasonally adjusted.
It's the first time in eight weeks claims have topped the 200,000 mark.
An unusually big increase took place in New York. Raw or actual unemployment applications in the state jumped to 30,241 from 13,878 in the prior week.
Chief economist Stephen Stanley of Santander U.S. Capital Markets said school workers in New York City are allowed by contract to apply for benefits during winter and spring breaks.
Asked about the upsurge, a government spokesperson said by email that "the New York State Department of Labor cannot speculate on the increase."
California also posted a sizable pickup, perhaps a sign that the recent spate of major corporate layoffs are starting to bite. A number of large tech firms have announced job cuts since last fall.
The number of people applying for jobless benefits is one of the best barometers of whether the economy is getting better or worse. New unemployment applications remain near historically low levels, however.
Economists polled by The Wall Street Journal had forecast new claims to total 195,000 in the seven days ending March 3.
Key details: Thirty-seven of the 53 U.S. states and territories that report jobless claims showed an increase last week. Seventeen posted a decline.
Most states aside from New York and California reported little change.
The number of people collecting unemployment benefits across the country, meanwhile, rose by 69,000 to a two-month high of 1.72 million in the week ending Feb. 25. That number is reported with a one-week lag.
These continuing claims are still low, but a gradual increase since last spring suggests it's taking longer for people who lose their jobs to find new ones.
Big picture: Jobless claims are one of the first indicators to emit danger signals when the U.S. is headed toward recession.
So far, jobless claims remain remarkably low and the economy is still adding plenty of jobs. Economists estimate that the U.S. gained 225,000 new jobs in February.
Economists expect hiring to slow and layoffs to increase later in the year, however, as rising interest rates restrain the economy and reduce demand for workers. A number of large companies, especially in tech, media and finance, have already announced job cuts.
Looking ahead: "Absent [New York], the count would likely have been below 200,000 yet again," Stanley of Santander said.
"Broadly, initial jobless claims have remained remarkably low despite the flurry of layoff announcements in recent months, underscoring that the labor market retains considerable momentum."
Market reaction: The Dow Jones Industrial Average DJIA, -1.66% and S&P 500 SPX, -1.85% rose in Thursday trades.
Wall Street is hoping for signs of cooling in the labor market, which would discourage the Federal Reserve from raising interest rates more aggressively. The Fed is raising rates to snuff out inflation and reduce upward pressure on wages.
This article was originally published by Marketwatch.com. Read the original article here.