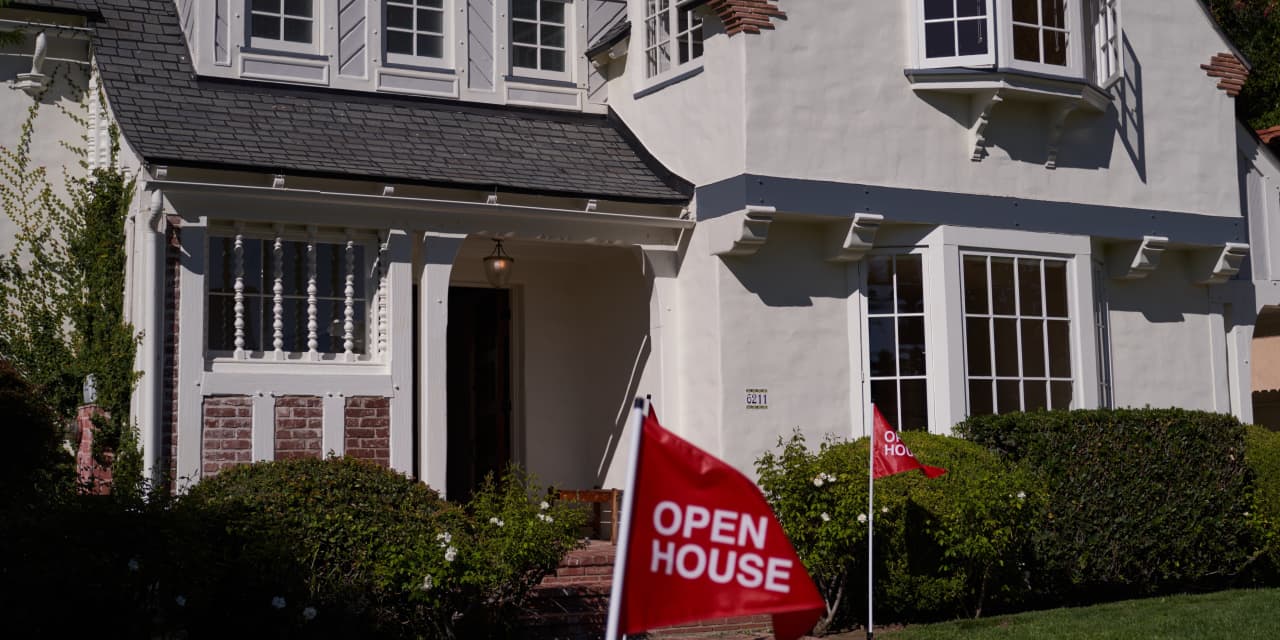 The numbers: U.S. existing-home sales fell 1.5% to a seasonally adjusted annual rate of 4.02 million in December, the National Association of Realtors said Friday.
This is the 11th straight monthly decline in existing-home sales. The losing streak is the longest since NAR began tracking sales in 1999.
Economists polled by the Wall Street Journal were expecting existing-home sales to drop to 3.95 million.
The level of sales activity was lowest since November 2010, in the midst of the foreclosure crisis in America.
Compared with December 2021, home sales were down 34%.
Total sales of existing homes in 2022 were down 17.8% from the previous year. Last year, 5.03 million existing homes were sold, which is the lowest level since 2014.
The last time existing home sales dropped by this magnitude was in 2008.
Key details: The median price for an existing home fell to $366,900 in December, from $370,700 in November.
The number of homes on the market fell 13.4% to 970,000 units in December.
Expressed in terms of the months-supply metric, there was a 2.9-month supply of homes for sale in December, down from the previous month. Before the pandemic, a four- or five-month supply was more the norm.
Homes remained on the market for 26 days on average, up from 24 days in November. Pre-pandemic, the average time for homes to remain on the market was a month.
Sales of existing homes mostly fell across the country, led by the South, which saw a 2.2% drop. Sales were unchanged in the West.
All-cash transactions made up 28% of all transactions. About 31% of homes were sold to first-time home buyers, up from the previous month.
Big picture: Mortgage rates have moved lower, and many buyers are coming back to the real-estate market.
A small dip in rates prompted a 28% surge in mortgage demand earlier this week.
So with rates continuing to move downwards, sales may likely rebound in the next few months, breaking an 11-month losing streak.
But the market still has to figure out inventory, since there are so few homes for sale on the market.
What the realtors said: "We really need to begin to address this supply issue," Lawrence Yun, chief economist at the National Association of Realtors said.
Yun said that overall, homeowners have enjoyed more in home price appreciation versus their 401k performance in the stock market.
What are they saying? Even though sales dropped considerably, "this result was somewhat better than expected," Stephen Stanley, chief economist at Amherst Pierpont, wrote in a note.
And as rates move lower, that will "help to boost demand for homes generally," Stanley added, "but it will also lessen the impact of homeowners being 'trapped' in their current locations."
Market reaction: Stocks were up in early trading on Friday. The yield on the 10-year note TMUBMUSD10Y, 3.479% rose above 3.45%.
This article was originally published by Marketwatch.com. Read the original article here.