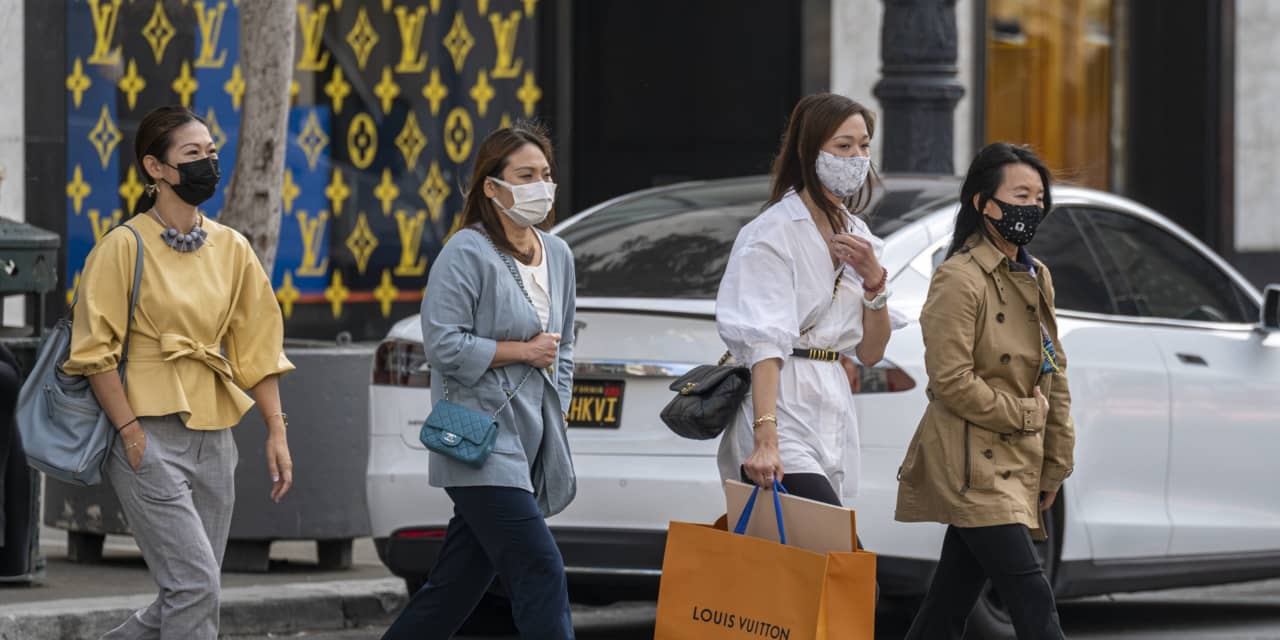 The numbers: The University of Michigan's gauge of consumer sentiment rebounded slightly to a final October reading of 71.7, up 0.3 points from the preliminary reading earlier this month, but below the final September level of 72.8.
Key details: A gauge of consumer's views of current conditions fell to 77.7 in October from 80.1 in September, while an indicator of expectations slipped to 67.9 from 68.1 in September.
Household expectations for inflation for the next year rose to 4.8%, the highest level since August of 2008, while expectations for five-year inflation ticked down to 2.9% from its pandemic high of 3% last month.
Big picture: The index remains near the roughly 10-year low seen in August as consumers worry about inflation and the impact of President Joe Biden's economic policies.
What UMich said: "The positive impact of higher income expectations and the receding coronavirus has been offset by higher rates of inflation and falling confidence in government economic policies," wrote Richard Curtin, chief economist at the University of Michigan surveys of consumers."
"Consumers not only anticipated the highest year-ahead inflation rate since 2008 in the October survey, consumers also expressed greater uncertainty about the year-ahead inflation rate than anytime in nearly forty years," he added. "Note that this was the first major spike in inflation uncertainty recorded outside of a recession."
Market reaction: Equity indexes were trading mixed Friday morning, with the Dow Jones Industrial Average DJIA, +0.25% up roughly 0.1% and the S&P 500 index SPX, +0.19% falling 0.2%.
This article was originally published by Marketwatch.com. Read the original article here.