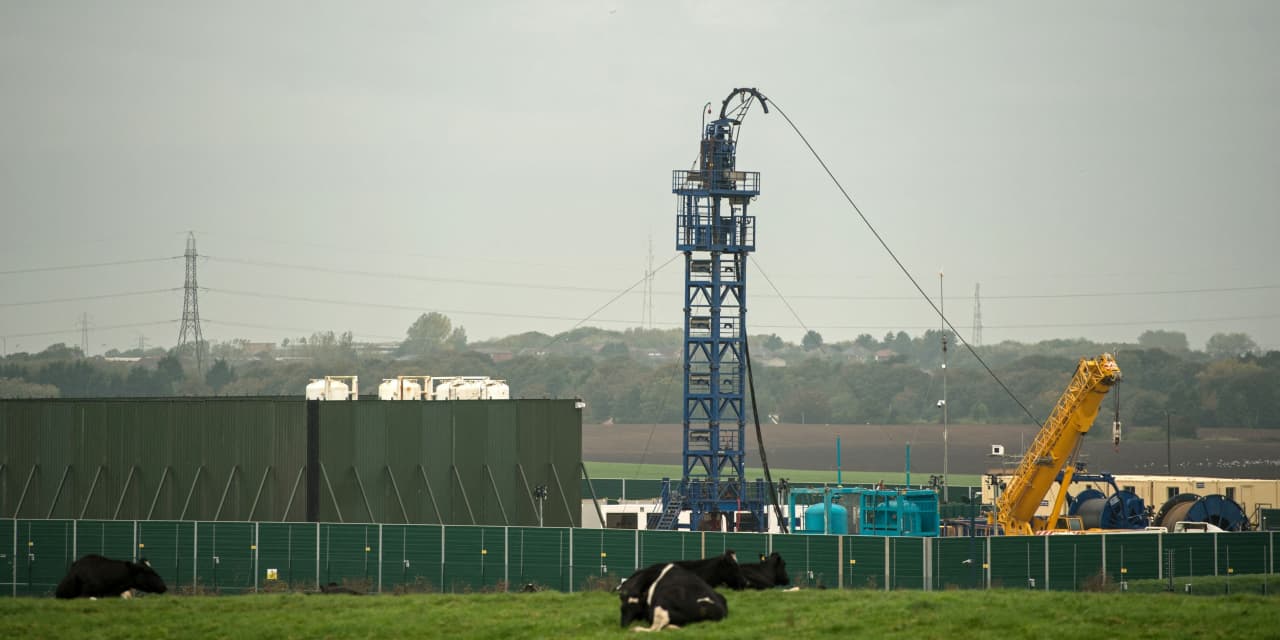 Shares in London-listed fracking companies slumped on Wednesday after new U.K. Prime Minister Rishi Sunak said he would stick by his party's manifesto pledge to ban the shale gas extraction process in Britain.
IGas Energy stock IGAS, -26.65% dropped 28% and the equity of Egdon Resources EDR, -18.21% slumped 11%. The shares of AJ Lucas AJL, +2.99%, which owns nearly 50% of U.K. fracker Cuadrilla, are quoted on the Australian stock exchange, which was closed.
The fracking sector is tiny in the U.K. — the two U.K.-quoted companies have a combined valuation of less than £60 million — with few suitable sites for the process to be viable.
But the industry's practices are highly controversial, with campaigners arguing it causes small earth tremors, pollutes water tables and is not compatible with lower carbon production targets.
The shares of IGas Energy had jumped around ninefold since the start of the year, getting an extra recent boost from previous Prime Minister Liz Truss's decision to go against the Conservative Party's wishes and allow fracking.
This article was originally published by Marketwatch.com. Read the original article here.