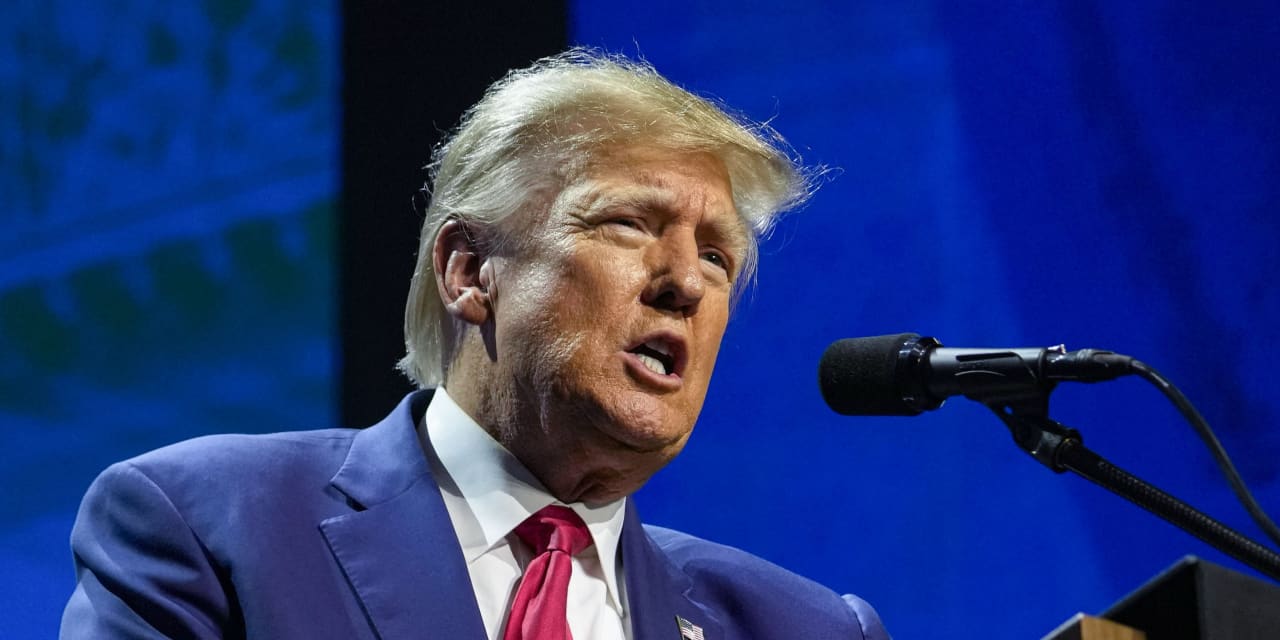 Former President Donald Trump said Wednesday night that Republicans should force the government to default if Democrats won't make spending-cut concessions in the debt-ceiling fight.
Trump made the comments in a town hall in Manchester, New Hampshire, with Republicans and undecided voters, hosted by CNN reporter Kaitlin Collins. The prime-time event quickly spiraled out of control, with Trump repeating lies about the 2020 election and mocking E. Jean Carroll, who on Tuesday won a defamation suit against him and $5 million…
This article was originally published by Marketwatch.com. Read the original article here.