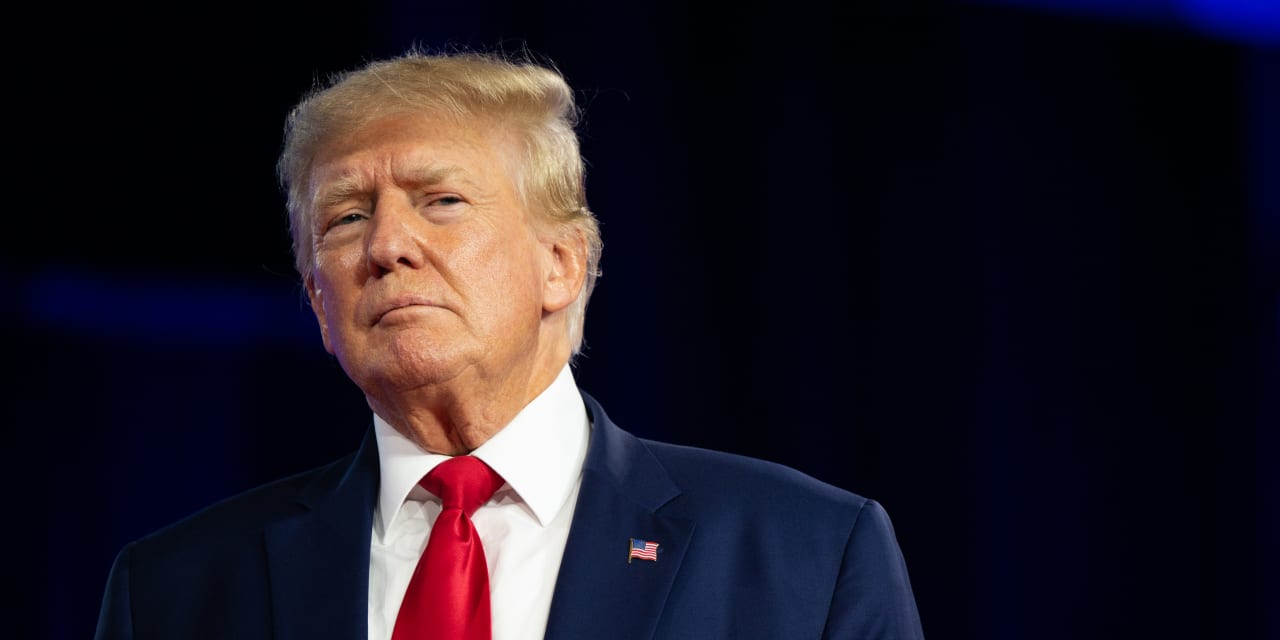 Former President Donald Trump on Tuesday was indicted by a grand jury in Washington, D.C., in connection with the Justice Department's probe into efforts to overturn the 2020 presidential election, including the Jan. 6, 2021, attack on the U.S. Capitol.
Special counsel Jack Smith has been examining Trump's actions leading up to the Jan. 6 attack. On that day, a mob of Trump supporters stormed the Capitol building in an attempt to disrupt the congressional certification of the election results.
In Tuesday's 45-page indictment, Trump was hit with four charges: conspiracy to defraud the U.S., conspiracy to obstruct an official proceeding, obstruction of and attempt to obstruct an official proceeding and conspiracy against rights.
"The attack on our nation's capitol on Jan. 6, 2021, was an unprecedented assault on the seat of American democracy," Smith said at a news conference.
"As described in the indictment, it was fueled by lies — lies by the defendant targeted at obstructing a bedrock function of the U.S. government, the nation's process of collecting, counting and certifying the results of the presidential election."
Trump is expected to be arraigned on Thursday in Washington.
"In this case, my office will seek a speedy trial so that our evidence can be tested in court and judged by a jury of citizens," Smith also said.
The indictment said Trump had six co-conspirators, and it indicated that four of the individuals were attorneys, one was a political consultant and another was a Justice Department official.
Trump has denied wrongdoing and is the overwhelming favorite in polls for the GOP nomination for the 2024 presidential race, far ahead in a crowded field that includes Florida Gov. Ron DeSantis, former Vice President Mike Pence, former New Jersey Gov. Chris Christie and entrepreneur Vivek Ramaswamy. The former president on July 18 said he'd gotten a letter informing him he is a target of that probe. He said he anticipated being indicted.
Read: Trump says he's a target of special counsel Jack Smith's Jan. 6 case
The indictment ratchets up legal pressure for Trump as he seeks the 2024 GOP nomination and aims to challenge Democratic President Joe Biden. The former president is already facing federal charges in Florida that he mishandled classified documents after leaving the White House, and criminal charges in New York over a hush-money case. A separate election-interference investigation is underway in Georgia.
Read more: Trump has now been indicted in a third case. Here's where all the investigations stand.
"This is nothing more than the latest corrupt chapter in the continued pathetic attempt by the Biden crime family and their weaponized Department of Justice to interfere with the 2024 presidential election, in which President Trump is the undisputed frontrunner, and leading by substantial margins," said Trump's 2024 campaign in a statement.
"The lawlessness of these persecutions of President Trump and his supporters is reminiscent of Nazi Germany in the 1930s, the former Soviet Union, and other authoritarian, dictatorial regimes," the statement also said.
In addition, Trump's campaign made an effort to raise money off the latest indictment, sending an email from the 45th president that asked supporters to "make a contribution to show that you will NEVER SURRENDER our country to tyranny as the Deep State thugs try to JAIL me for life."
Trump's former vice president, Mike Pence, who's also seeking the GOP presidential nomination, said in a statement late Tuesday: "Today's indictment serves as an important reminder: anyone who puts himself over the Constitution should never be president of the United States," adding he will have more to day after reviewing the indictment.
An indictment does not disqualify Trump from mounting a White House campaign. The only requirements to run for president, as laid out in the Constitution, are being a natural-born citizen at least 35 years old and a resident of the U.S. for 14 years.
Washington Watch: Donald Trump indicted again. Can he still run for president?
This article was originally published by Marketwatch.com. Read the original article here.