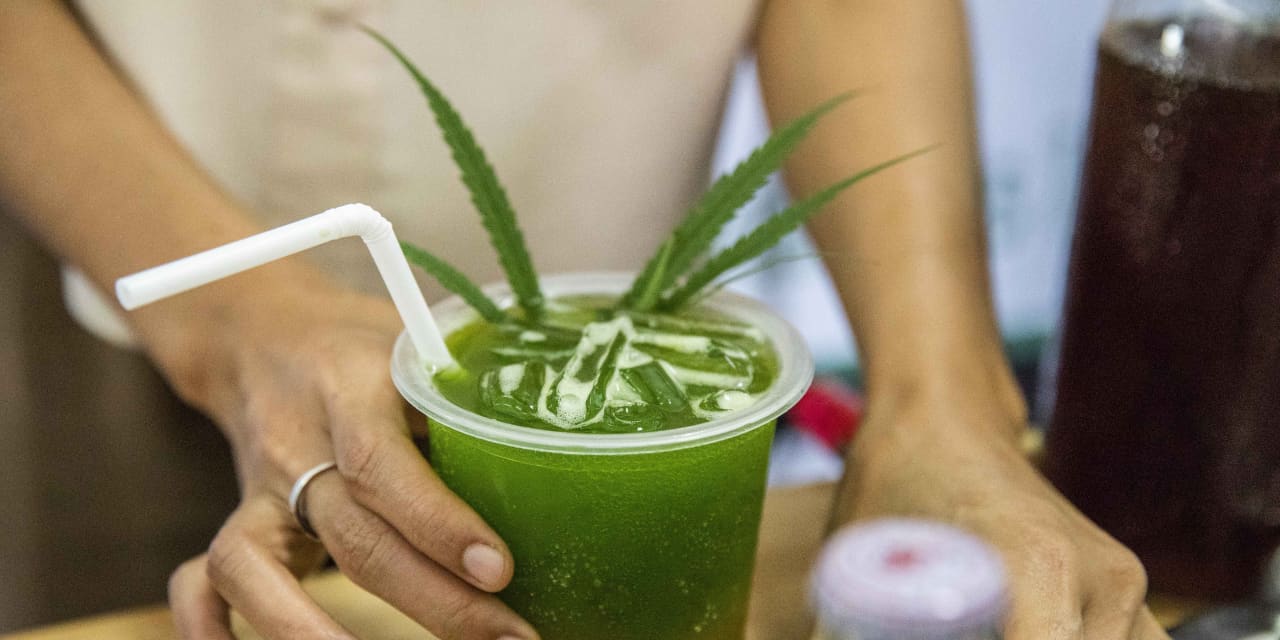 Tilray Brands Inc. said Friday it is buying the remaining 57.5% equity ownership of Truss Beverage Co. from Molson Coors Canada to gain full control of the THC drink maker, for an undisclosed price.
Truss Beverage Co. has been a joint venture between affiliates of Molson Coors Canada TAP, +1.38% and Hexo, which was acquired by Tilray TLRY, -0.75% TLRY, +0.56% earlier this year.
A Molson Coor's spokesperson said the drink conglomerate is turning to products with more growth potential such as whiskey, energy drinks, and flavored alcohol beverages.
"The cannabis beverage market hasn't grown to the industry's initial expectations," the spokesperson said in an email to MarketWatch. "We're going to continue building our presence beyond the beer aisle."
Tilray Canada president Blair MacNeil said the deal will further strengthen its No. 1 cannabis market share position in Canada and position the company "at the forefront of the adult-use beverage sector."
TD Cowen analyst Vivien Azer said the deal will give Tilray a roughly 36.5% market share in the THC beverage category in Canada and seed its product development plans for the U.S. market.
"Assuming TLRY wants to leverage its U.S. beer supply chain for cannabis beverages one day, the company will need product development capabilities developed through the legal Canadian market," Azer said.
The deal with Molson Coors comes about a week after Tilray said it would pay $85 million to AB InBev BUD, +0.65% for eight brands: Shock Top, Breckenridge Brewery, Blue Point Brewing Co., 10 Barrel Brewing Co., Redhook Brewery, Widmer Brothers Brewing, Square Mile Cider Co. and HiBall Energy.
Tilray stock was up 1.7% on Friday.
Also read: Tilray's deal with AB InBev makes it a much bigger beer company — but beers with falling sales, analysts say
This article was originally published by Marketwatch.com. Read the original article here.