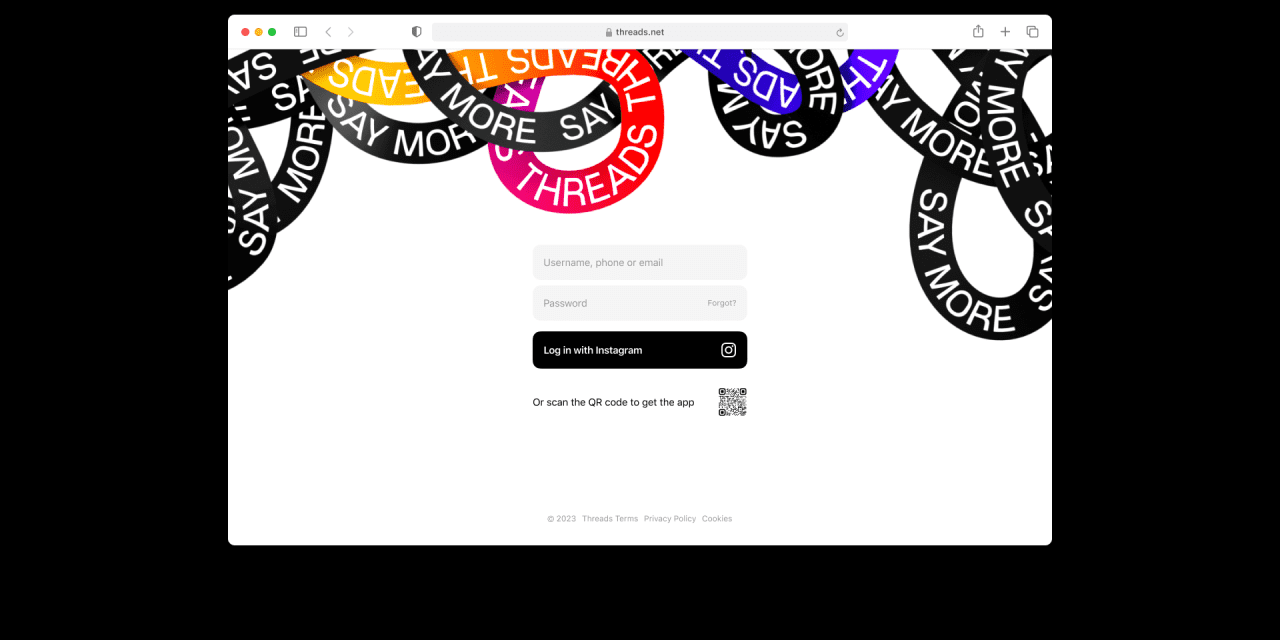 Threads is coming to the desktop.
The new version, which has been the most requested update by users since Threads debuted in July as a mobile-only app, could help reignite user growth following a sluggish patch. Facebook parent Meta Platforms Inc. META, -0.79% said the desktop version, which closely hews to the functions of rival X, the microblogging platform formerly known as Twitter, will be rolled out in the coming days.
The latest of Threads will let consumers log in, post, view and interact with other posts via a browser on a desktop computer. Meta Chief Executive Mark Zuckerberg outlined the new features in a Threads post.
Threads roared out of the gates when it launched in early July, accumulating more than 100 million sign-ups in its first week as Twitter coped with various crises. But it faded just as fast because the digital platform lacked search functions to add friends, trending topics, and direct messaging. Meta said it plans to add plenty of features in the coming months.
Read more: Threads is seeing 25% fewer users than it did during its red-hot launch
By late July, Threads' daily active users had fallen 82% to about 8 million users, according to a report from market researcher Sensor Tower earlier this month. By mid-August, updates to Threads had helped boost that figure to 11 million daily active users, Sensor Tower said Monday.
Shares of Meta were flat in early-afternoon trading Tuesday.
This article was originally published by Marketwatch.com. Read the original article here.