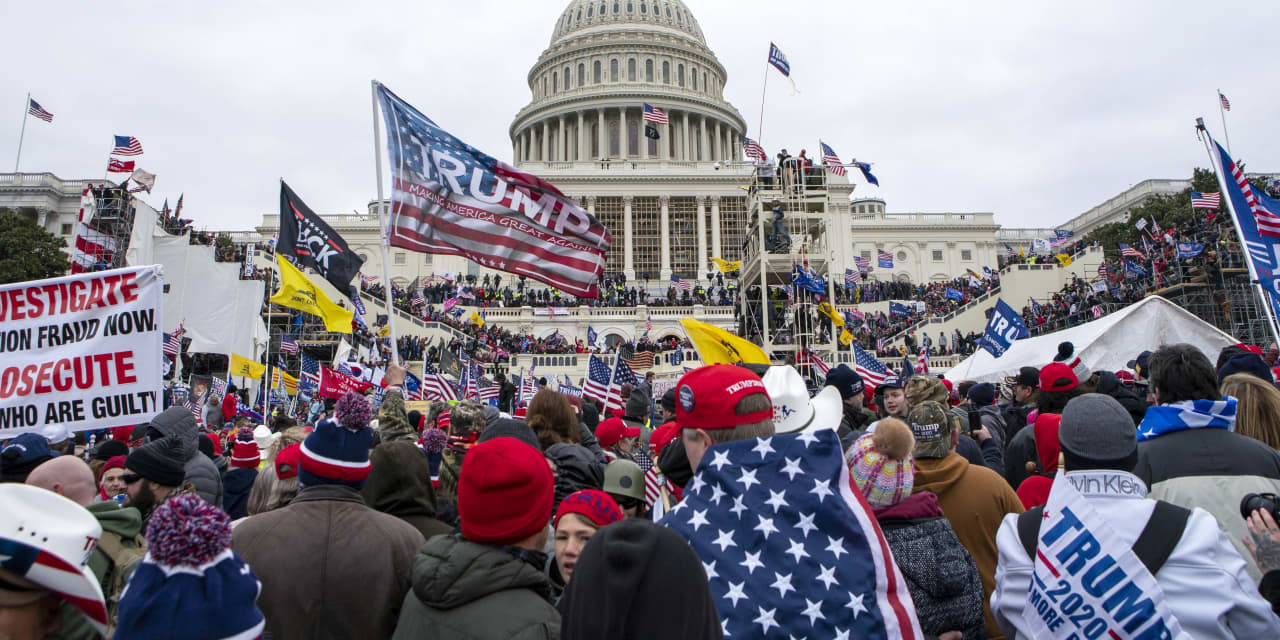 WASHINGTON — The estate of Capitol Police Officer Brian Sicknick, who died a day after defending the Capitol during the Jan. 6, 2021, attack, sued Donald Trump on Thursday alleging that the officer's death resulted from the former president's "incendiary" rhetoric and false claims that the 2020 election was stolen.
In a 47-page lawsuit, lawyers for Sicknick's estate said Trump "intentionally riled up the crowd and directed and encouraged a mob to attack the U.S. Capitol and attack those who opposed him." The lawsuit cited Trump's speech at the Ellipse earlier that day, in which he urged a crowd of supporters to "fight like hell" and march to the Capitol.
"As a direct and foreseeable consequence of Defendant Trump's false and incendiary allegations of fraud and theft, and in direct response to Defendant Trump's express calls for violence at the rally, a violent mob attacked the U.S. Capitol," the lawsuit said.
The lawsuit also names as defendants two men convicted in connection with the Capitol attack: Julian Elie Khater, who admitted last year to deploying a chemical spray against Sicknick and other officers; and George Pierre Tanios, who pleaded guilty to misdemeanor charges stemming from the Capitol attack. Khater and Tanios are to be sentenced Jan. 27, court records show. Prosecutors didn't link their actions to Sicknick's death.
An expanded version of this report appears on WSJ.com.
Also popular on WSJ.com:
Why working out during the workday is the ultimate power move.
Americans can't stop pampering their pets — companies want in.
This article was originally published by Marketwatch.com. Read the original article here.