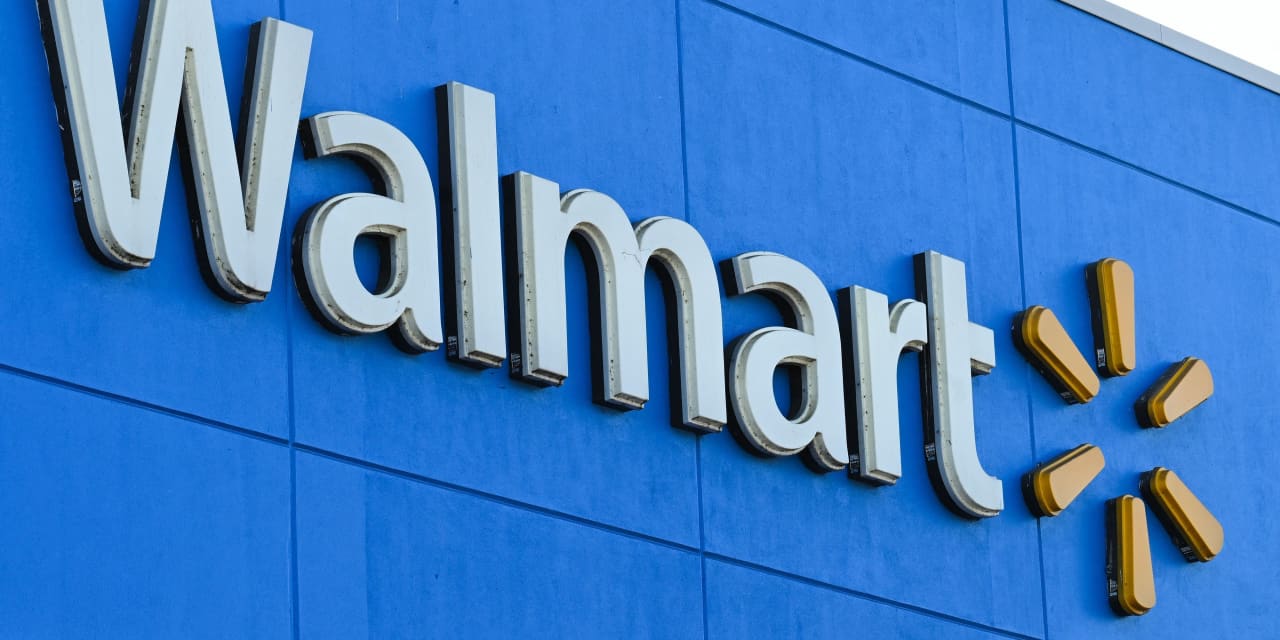 A Walmart in Atlanta that was shuttered after it was set on fire by suspected arsonists is installing a police "workspace" inside the store — the latest dire measure aimed at curtailing the shoplifting epidemic that has hit big box chains, groceries, pharmacies, and other retailers.
The Walmart WMT, +0.18% grocery store and pharmacy in Vine City, a low-income neighborhood on Atlanta's west side, will feature a work area for cops when it reopens in May, the retailer said.
Police officers will be able to fill out paperwork and hold meetings in the space in addition to charging their phones and body cameras.
"You're thinking about going into this Walmart to do some shoplifting or a robbery or whatever — you see the APD logo and you say, 'Ah, not today'," Atlanta Mayor Andre Dickens told RoughDraft Atlanta, a local newspaper.
"After talking with the Merchants Association on MLK and Clark University and other people in the neighborhood, folks were saying they want to see more police presence," Dickens added.
The mayor said that the goal of the "workspace" is to keep shoppers and retail workers safe while also making sure Walmart minimizes "shrink" — or loss of inventory from theft or damage — so that the company doesn't decide "they don't want to stay here anymore."
Last December, Walmart CEO Doug McMillon warned that the company may be forced to shutter locations in areas where governments are taking a soft-on-crime approach.
In 2022, big box chains, grocery stores, and pharmacies lost an estimated $94.5 billion year due to shrink, according to The National Retail Foundation.
Large retail chains such as Target TGT, -0.62%, Nordstrom JWN, -0.14%, Dick's Sporting Goods , Foot Locker FL, -2.32%, and Macy's M, +1.64% have reported a drop in sales — a significant portion of which could be attributed to shrink.
The 60,000-square-foot location in Atlanta will employ around 130 workers.
Starting pay for positions at Walmart is $14.
"Walmart has a long history of supporting local law enforcement, and we remain committed to helping them be successful in the communities we serve," a Walmart spokesperson told The Post.
"Providing local police with a workspace inside stores isn't a new feature, and we see efforts like what's being considered for our future Vine City store as a way to better collaborate with law enforcement and support the community."
The news comes as retail workers say that the rise in organized theft as well as increasingly unruly customers have made their jobs a nightmare.
Henry Demetrius told Bloomberg News that he was 17 years old when he was hired to work as a customer service associate at a Walgreens location in Brooklyn.
But he had to wear many hats, including janitor, cashier, shelf stocker, and passport photo taker, according to the report.
Demetrius told Bloomberg News his bosses "expected so much," but he was left helpless one day when a man walked into the store and demanded all of the electronic items behind the counter.
The man mysteriously kept his hands in his pocket, making it seem as if he had a gun, Bloomberg News reported.
Not wanting to tempt fate, Demetrius handed the man the items, and the man left without paying.
"I was like, 'Wait, did I just get robbed?'" Demetrius told Bloomberg News.
The Post has sought comment from Walgreens.
Artavia Milliam, who works at an H&M store in Manhattan's Times Square, told Bloomberg News that she witnessed a shoplifter shove one of her co-workers who tried to prevent the thief from stealing items from the store.
Milliam told Bloomberg News she also saw a man pull a knife on her manager after he also tried to prevent him from shoplifting.
When Milliam asked a customer to throw out a drink that she was carrying near a clothing display, the woman cursed her out, according to Bloomberg News.
Milliam also said she once saw customers go into the fitting room in the store and urinate.
"That's pretty much post-pandemic," Milliam told Bloomberg News.
"It wasn't much of an issue before."
The Post has sought comment from H&M.
The anecdotes dovetail with the results of a recent survey conducted by the National Retail Federation.
When asked if they were more concerned about "guest-on-associate" violence compared to five years ago, 77.6% responded in the affirmative.
An astounding 70.7% of those polled said they were more concerned about organized retail theft while 57.9% said they were worried about mass violence and active assailants.
This article was originally published by Marketwatch.com. Read the original article here.