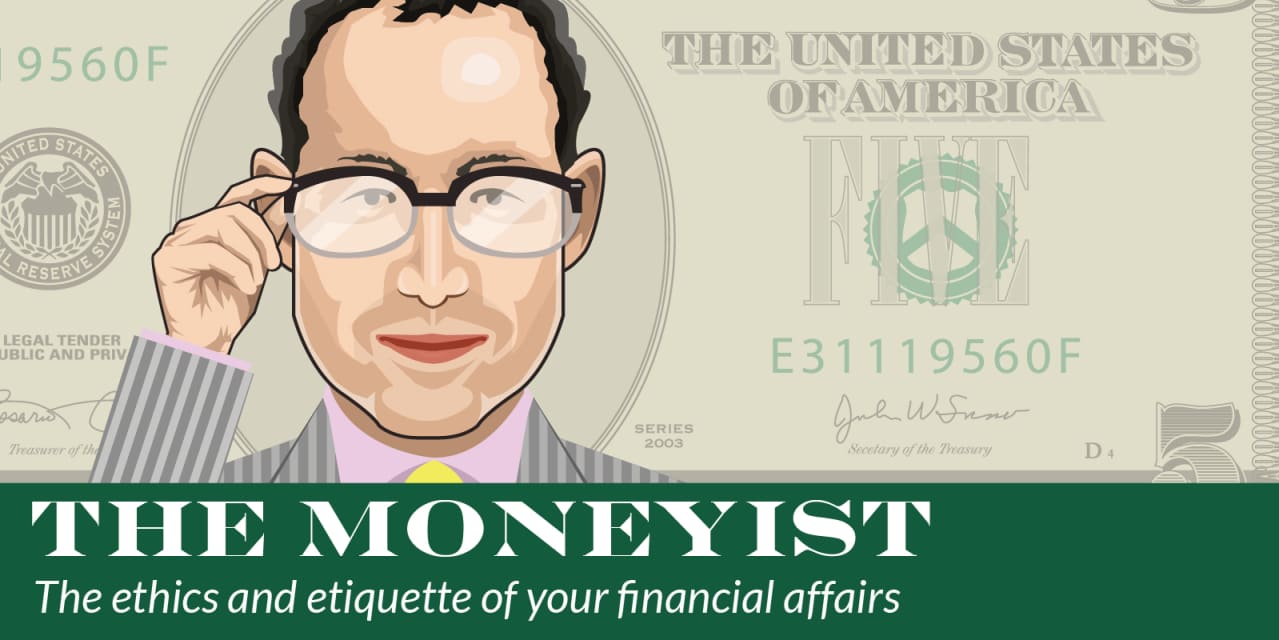 Dear Quentin,
My father and mother are quite elderly and in poor health, but of sound mind. They have a will and healthcare decision documents. They are both concerned that when one of them dies, my sister, who lives in their town, will take financial advantage of the surviving spouse by draining bank accounts, changing their will, etc. I live across the country.
My sister has done this sort of thing with an elderly friend, or so my parents believe. (I have no independent validation of this.) I do not think my parents are paranoid.
I am both the executor of their will and the successor power of attorney if the surviving spouse is deemed incapable. The will distributes assets equally among all three children. My brother is disabled and unable to participate in decision-making, and a special-needs trust is established for him in the will.
My father has put in writing to me that he never wants my sister to have access to his accounts, nor make any decisions about either his finances or his healthcare. My mother has repeatedly told me the same verbally, although not in writing. They do not trust her, nor do I. How do they make sure their wishes are honored in this regard?
Concerned Son and Brother
Dear Concerned,
You've already put their wishes down in black and white: a will, a power of attorney, and a special-needs trust for your brother. A healthcare proxy — also known as a durable power of attorney for healthcare — is essential so you can make medical decisions for your parents, should they become incapable of doing so. Such documents are less common than wills, according to studies, but they are critical for making decisions surrounding issues like organ donations and resuscitation requests.
First, a few words of caution for your parents, and everyone else. Tell your parents to never give their Social Security Number to anyone over the phone, even if the number looks like it comes from the bank; hang up and call the bank back. And never, ever read back text-message codes; their bank will never ask them to do that. In such cases, it's almost always a scammer trying to change their password so they can access their account. Why do people fall for these obvious scams? Because the number can actually flash up on their phone as their bank's name/number, and people get stressed out if they are told they are the victim of fraudulent transactions.
But back to your parents, your sister and yourself. Neil V. Carbone, a partner at Farrell Fritz, P.C., says this kind of situation is not that unusual. "There are, however, some steps they should consider taking to address their particular concerns with respect to their daughter," he says.
"They could review their existing healthcare proxies to provide for additional successor agents so that, if neither the spouse nor the son can act, then the next individual of their choice (other than their daughter) can act," he says.
"Then, they can send copies of the signed documents to their various treating physicians to be included in their files," Carbone adds. "They could also include a letter to their physicians explaining that they have intentionally not appointed their daughter as an agent and they do not wish for her to act as such."
He said your parents could also return to their estate-planning attorney from time to time to confirm that their wishes with respect to their wills have not changed and to express their concerns about their daughter. "Perhaps a better idea would be to change their dispositive estate-planning documents from wills to trust agreements, to appoint the son as a co-trustee of the trusts and to fund the trusts during their lifetimes. That way, the son, as a trustee, will be involved in the administration of the trusts and will be able to stop any unintended distributions therefrom."
It's also important to store documents and passwords — life-insurance policies, bank-account details, mortgage documents, etc. — in a safe place to prevent a bad actor from accessing these accounts should your parents become incapacitated. These may also include revocable trust documents that would contain assets from your parents' estate in order to avoid probate, which can be a lengthy and public process that could also be delayed by family disputes. The trustee can also manage the trust in a timely and efficient manner.
Other areas that are rife for disputes involve everything from funeral arrangements to beneficiary designations. Do your parents want a religious service, and do they wish to be cremated, buried or some other form of disposition? Have beneficiary designations been updated to accurately reflect their wishes? Family relationships ebb and flow. What about items of sentimental value and actual material value? How should they be split among the three siblings? Your parents may also wish to leave a certain amount of money to your sister, or at least namecheck her in the will in the event she decides to contest it.
It's an uphill struggle to contest a will, but family drama can lead to lawsuits and a delay in the probate process. Some states like Florida have a statute of limitations — the amount of time an interested party has to contest a will — although in some states that time period can be extended if there was fraud, misrepresentation or misconduct. You're right to do this now because another basis to contest a will is diminished mental capacity. Your parents should complete this process under the guidance of an experienced attorney.
"We are encountering these scenarios with increasing frequency," Carbone says. "Sadly, the actions aimed at upsetting plans of elderly clients can often come not just from an outsider, like a neighbor or a caregiver, but also from a family member seeking to get a larger share of the assets."
A single, elderly parent is vulnerable, especially if their health is in decline. Indeed, elder abuse costs people billions of dollars a year, and these estimates can vary greatly. You may be able to add an "alert" to your parents' bank account, notifying the bank of any named person AKA bad actor who should never and will never have access to their account.
This study suggests elder financial abuse is typically perpetrated by family members, trusted friends, and caregivers. "But unlike physical abuse and neglect, financial abuse is more likely to occur with the tacit acknowledgment and consent of the elder person and can be more difficult to detect and establish," it adds.
I hope your worst fears about your sister turn out to be unfounded. But if there is cause for concern, these actions should ensure your parents' financial and physical safety.
You can email The Moneyist with any financial and ethical questions at qfottrell@marketwatch.com, and follow Quentin Fottrell on Twitter.
Check out the Moneyist private Facebook group, where we look for answers to life's thorniest money issues. Post your questions, tell me what you want to know more about, or weigh in on the latest Moneyist columns.
The Moneyist regrets he cannot reply to questions individually.
'My elderly uncle's lady friend is very manipulative': He loaned a lot of money to this girlfriend. How can we protect him? Will she be able to contest his will?
My girlfriend admitted to having 'some' student debt, but I just found out she owes $83,000. Should we still plan to buy a house together?
'I feel like a sucker': I bought stock for $18 after an IPO. The underwriter's brokerage house had a $30 price target. It fell below $1. How could they get it so wrong?
This article was originally published by Marketwatch.com. Read the original article here.