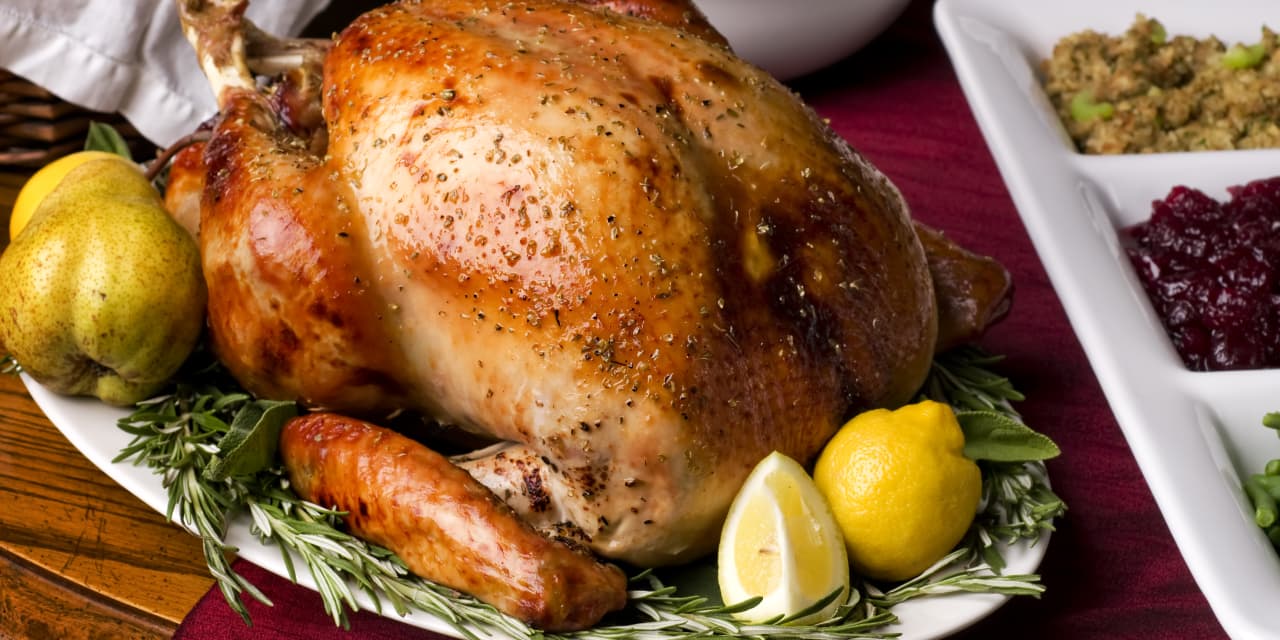 This year's Thanksgiving dinner could stretch your wallet even worse than your waistline.
That's the dish from the latest American Farm Bureau Federation survey, which has been itemizing the average cost of several dishes traditionally served at Thanksgiving dinner for almost four decades. The Farm Bureau's shopping list includes enough turkey, stuffing, sweet potatoes, rolls with butter, peas, cranberries, a vegetable tray, pumpkin pie with whipped cream, coffee and milk to feed 10 people — with plenty of leftovers, of course.
…
This article was originally published by Marketwatch.com. Read the original article here.