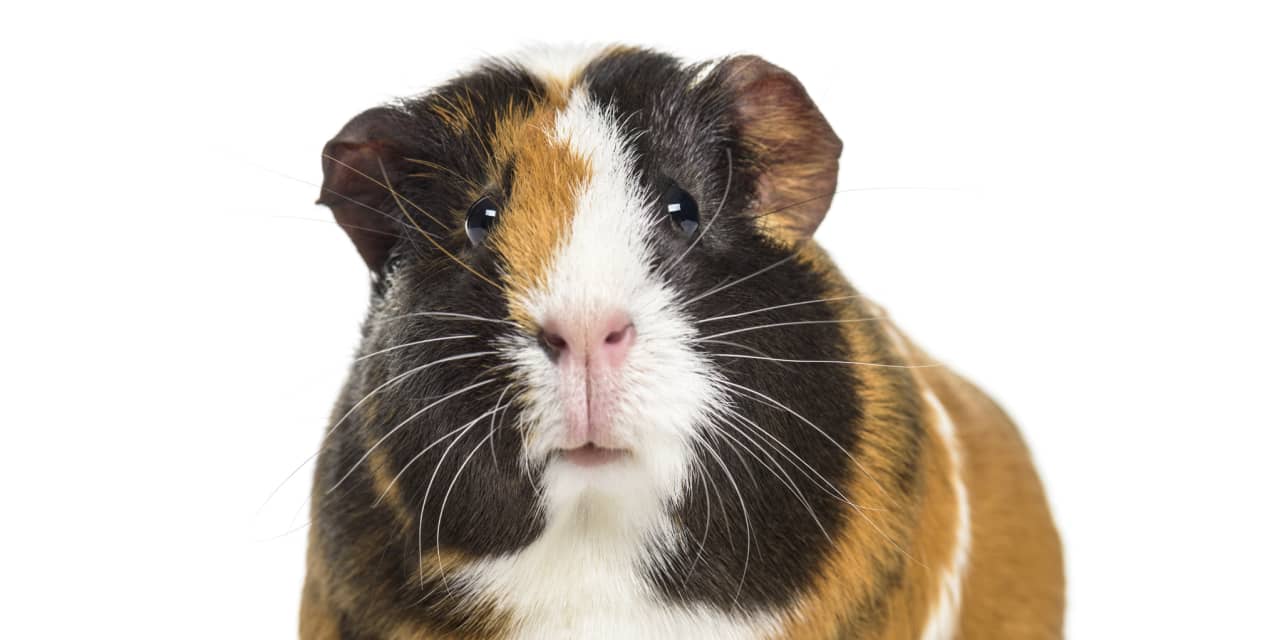 Valentine's Day is fast approaching, but the cloyingly romantic holiday can be rough for those who've recently broken up. To vent that bitterness, some animal-rescue organizations and zoos around the country are offering singles a chance to express how they really feel about their ex.
In San Francisco, for example, you can have a guinea pig poop on your ex. Well, symbolically at least.
Friends of San Francisco Animal Care and Control — a nonprofit that helps the city-run animal shelter with things like free rabies shots and free microchip clinics — says that for a donation of $5 or more, you can submit your ex's name and they'll put it on a "Wishing You a Crappy Valentine's Day" card that will be pooped on by one of the shelter's 30 or so guinea pigs. The soiled results will be posted on social media. And credit where credit's due: The e-card will also list the name of the guinea pig that befouled it.
Similarly petty yet immensely satisfying programs are being offered elsewhere.
For a $5 donation, Animal Friends Humane Society of Hamilton, Ohio, will write your ex's name in a litter box and let their cats do what comes naturally. Submissions will be accepted up until Feb. 12, and videos of the results will be posted on Facebook on Valentine's Day.
The San Antonio Zoo will let you name a cockroach or rodent after your not-so-special someone, which will be fed to one of the zoo's birds or reptiles. Donors will also get a downloadable e-card that can be sent to your ex.
And if your ex is a real creep, the National Marine Life Center, a nonprofit marine-life hospital and science-education center near Boston, will let you name a parasite after them, with proceeds going to animal care and rehabilitation programs.
"Based on your experience with your ex, you'll be able to determine which parasite they are most like," the center says, with options including lungworm, tapeworm, and sea louse — or, if your ex "sucked the life out of you," a "full parasite load."
Such offbeat offers can be traced back to the Bronx Zoo in New York, which since 2011 has offered donors the right to name a cockroach after that special person in your life. "You don't always have the right words, but you can still give them goosebumps. Name a Roach for your Valentine, because roaches are forever," the zoo says.
This article was originally published by Marketwatch.com. Read the original article here.