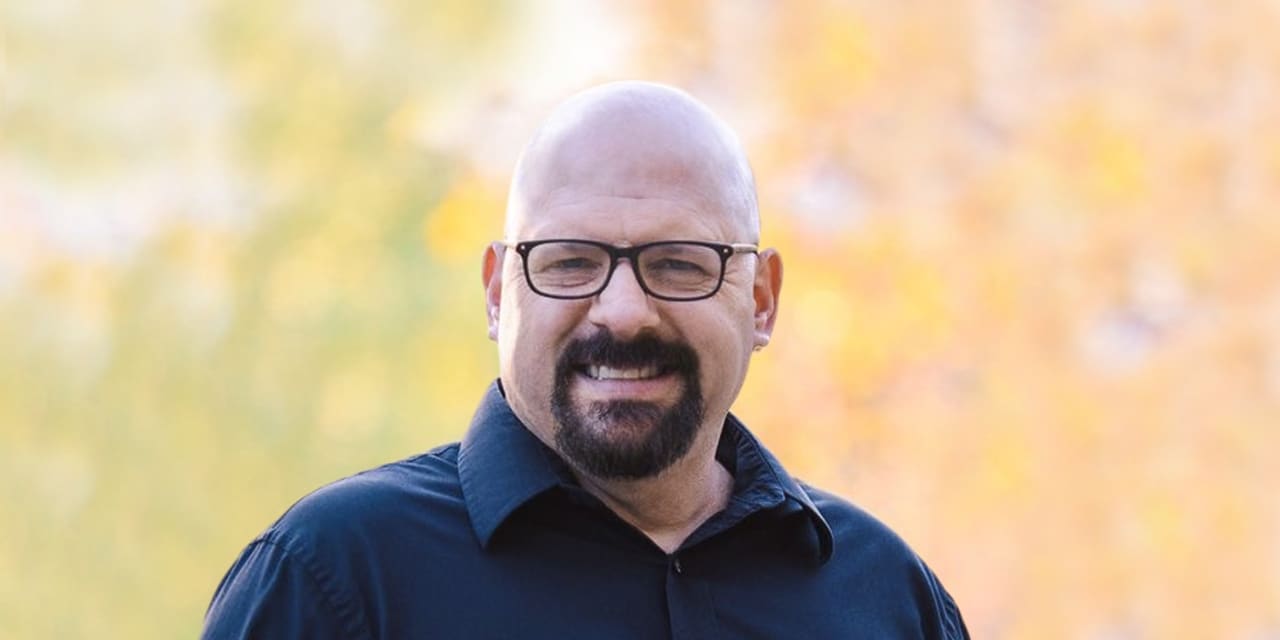 At times, Todd Erickson's search for a tech job felt more like an odyssey.
But after five months, about 100 job applications and more than two dozen interviews with recruiters and companies — including a final series of eight interviews that began in December — Erickson accepted a new job as a technical writer at Vantage Data Centers on Feb. 22. He starts on Feb. 28.
"It's been a total emotional roller coaster. False starts and promises. Jobs that didn't materialize. A lot of waiting and anxiety," said Erickson, who was laid off in September after six years at his previous employer, Phase Change Software, a software-development startup in Golden, Colo.
Erickson, 56, is a former lawyer who started working in the technology sector in 1997. "It has been wild," he said of his job search. "I went two-plus months with very little contact from potential employers and recruiters, and then [had] multiple interviews in one week."
Adding to his challenges was that at his last job, Erickson had what he calls a "do whatever needs to be done" role and did not develop an area of expertise that was particularly "helpful in this job market," he said.
After being laid off, Erickson spent his days applying for jobs online, meticulously filling out forms and tailoring resumes for each job. He also ran the household — taking care of his 13-year-old daughter, Grace, along with the family's two dogs, two cats, hamster and hermit crab — while his wife, a retired teacher, pursued a new career.
It felt like "a lot of sitting and waiting" for his next job, he said.
"I would spend all day filling out applications — a couple hours for each application for management [or] director-level work — and match keywords on my resume," he added.
Complicating matters, he said, was that a number of job listings on LinkedIn appeared to be scams. One common scheme encouraged job seekers to send $50 to expedite the interview process.
On top of the stress of the job search, Erickson faced tight finances and a health issue. He was on unemployment and needed to take out a personal loan to pay the bills while his wife, Wendy, who retired as a public-school teacher in June and has a modest pension, trained to become a hair stylist.
And after being diagnosed with a torn meniscus in November, Erickson has had to put off surgery, despite a right knee that's swelled to twice the size of his left. The medical benefits at his new job will go into effect on March 1.
"Health care was as important as a new job. We lost our insurance when I was laid off and we had to buy it through the Colorado Affordable Care program," he said, adding, "It's not close to equivalent to what we had before."
Erickson considered gig work for Lyft Inc. LYFT, -3.50% and DoorDash Inc. DASH, -2.62% as well as contract work before finally catching a break in his job search: A promising third interview with Vantage in January convinced him a job offer was forthcoming.
The gantlet of obstacles Erickson faced was discouraging, but he had been through it before. During the dotcom implosion more than two decades ago, he was laid off and scrambled to find work. He went back to practicing law, but he didn't enjoy it.
This time around, Erickson benefited from a bit of good timing, having lost his job before the wave of layoffs that left tens of thousands unemployed at Amazon.com Inc. AMZN, -2.42%, Alphabet Inc.'s GOOGL, -1.94% GOOG, -1.89% Google, Facebook parent company Meta Platforms Inc. META, -0.96%, Salesforce Inc. CRM, -1.17%, HP Inc. HPQ, -1.12%, Intel Corp. INTC, -1.84%, Microsoft Corp. MSFT, -2.18% and a number of other tech firms.
Before the wave of job cuts that started in late 2022, laid-off tech workers were finding jobs within months, said Julia Pollak, chief economist at ZipRecruiter Inc. ZIP, -1.59%. Through October, Pollak said, 79% of laid-off tech workers found a new job within three months, and 40% found work less than a month after they began searching.
But by the end of January, the success rate had fallen to 55%, Pollak told MarketWatch. "If you are laid off in December and January, that is the toughest time to find work," she said.
Those statistics are fluid because of the length of severance packages in the tech sector — 16 weeks on average, compared with a national average of nine weeks — and the plethora of consulting and freelance work available to workers with tech skills.
"Unemployment numbers are deceiving, in a way. As long as tech workers enjoy monthslong severance [packages], they are in no hurry to find work," Tim McCarthy, co-CEO of marketGOATS, a platform that helps individual investors discover and invest in skillful money managers, told MarketWatch.
But there's another factor that comes into play for many job seekers. Despite the fact that people age 55 and over make up a growing share of all workers — 24% in 2019, compared with 13% in 2000, according to data from the Current Population Survey of the Bureau of Labor Statistics — many of them face ageism in the workplace. This is particularly prevalent in the tech industry, even as federal law prohibits discrimination against people age 40 and over in hiring or any other aspect of employment.
In the historically strong job market of 2019, one in four job seekers over age 55 reported difficulties finding a job and 53% reported having experienced age discrimination in the workplace, according to a ZipRecruiter business survey that year. Meanwhile, employers were blunt about preferring younger candidates, even when older candidates had the same abilities. They based that preference on perceived concerns about older candidates' physical health, tech skills, salary requirements and willingness to report to someone younger.
Erickson decided to conceal his age during his job search, omitting the date of his college graduation from his resume and only listing his most recent three jobs. "Competition is tough ahead," he said.
This article was originally published by Marketwatch.com. Read the original article here.