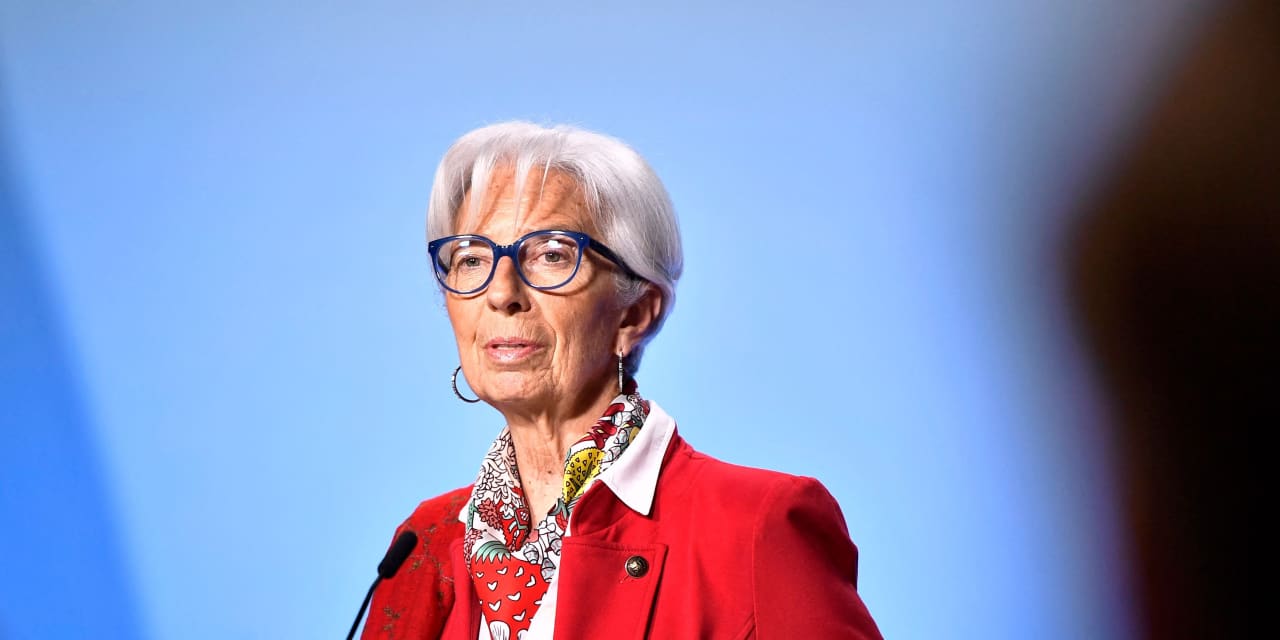 The European Central Bank is not about to stop hiking interest rates now.
The latest data from Eurostat showed inflation running at a 7% year-over-year clip in April — roughly what the market expected, but a modest acceleration from March. Core inflation — which excludes food, energy, alcohol and tobacco — ticked down a tenth to 5.6% from 5.7%.
"Over the last year, inflation in the eurozone, which started as a supply-side issue, has become a demand-side issue. This is a clear invitation for the ECB to continue hiking interest rates," said Carsten Brzeski, global head of macro at ING.
That's reflected in market expectations, which more than price in a quarter-point rate on Thursday, with an 89% probability of another increase in June. The market then expects one last increase from the ECB, which would take its main interest rate to 3.75%.
The yield on the 2-year German bund TMBMKDE-02Y, 2.630% was at 2.62% after a slide on Tuesday. The euro EURUSD, -0.22% traded hands at $1.1068, not far from its 52-week high of $1.1131.
Arne Petimezas, senior analyst at AFS Group, expects the central bank to compromise by hiking a quarter-point but indicating there's no plan to pause rates. "Core inflation and wage growth are simply way too high, offsetting improvements in the data elsewhere," he said.
"The tone of the Thursday meeting will be key, and continued strength in services inflation will justify a hawkish rhetoric even if the ECB downshifts the pace of rate hikes," added Andrzej Szczepaniak at Nomura.
Like the U.S., however, there are worries about a credit crunch. The ECB's bank lending survey released Tuesday showed a tightening in conditions, with the largest tightening in credit standards for the last two quarters since the sovereign debt crisis.
This article was originally published by Marketwatch.com. Read the original article here.