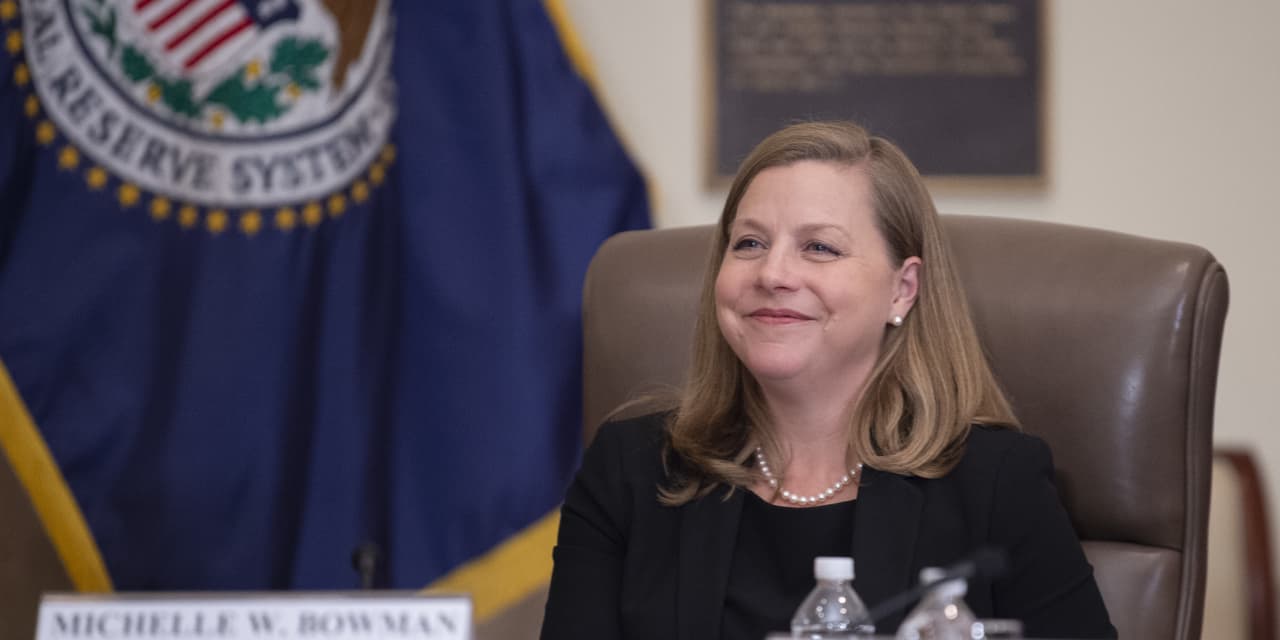 The Federal Reserve will likely need to raise interest rates even higher to bring inflation down to tolerable levels, Fed Gov. Michelle Bowman said Saturday.
Speaking at a meeting of the Kansas Bankers Association in Colorado, Bowman — a former Kansas banking regulator — said she expects "that additional rate increases will likely be needed to get inflation on a path down to the [Federal Open Market Committee]'s 2% target."
Last month, the Fed raised its benchmark interest rate to a range of 5.25% to 5.5%, the highest the Fed target rate has been since 2001.
Bowman said she supported that hike, which came after a pause in June, and that she wants to see more signs that the recent drop in inflation is sustained.
"The recent lower inflation reading was positive, but I will be looking for consistent evidence that inflation is on a meaningful path down toward our 2% goal as I consider further rate increases and how long the federal funds rate will need to remain at a restrictive level," she said, according to a transcript of her prepared remarks.
Bowman reiterated that "monetary policy is not on a preset course," and said upcoming decisions will be driven by data.
"We should remain willing to raise the federal funds rate at a future meeting if the incoming data indicate that progress on inflation has stalled," Bowman said. "Returning inflation to our 2% goal is necessary to achieve a sustainably strong labor market and economy."
In June, the Fed forecast two more rate hikes before year's end, but Chair Jerome Powell has refused to say whether what many expect to be the final hike in this rate cycle will come in September.
This article was originally published by Marketwatch.com. Read the original article here.