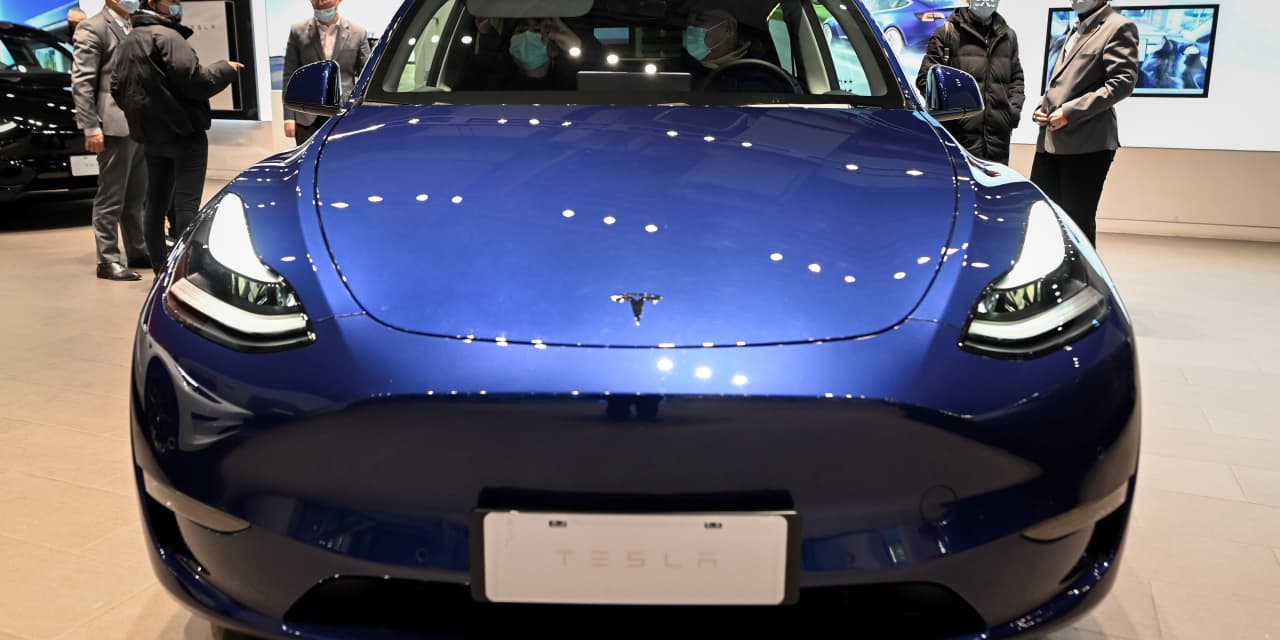 Tesla Inc. continued to ratchet up a price war in China, cutting the cost of two versions of its Model Y SUV by about $1,900 each on Sunday.
The price of a long-range Model Y was cut by 14,000 yuan, to 299,900 yuan, while the Model Y performance version was reduced by the same amount, to 349,9000 yuan. That amounts to savings of 4.5% and 3.8%, respectively.
Tesla TSLA, -1.10% also announced it will offer a limited-time insurance subsidy of 8,000 yuan for its entry-level Model 3 in China.
The electric-vehicle maker has been tweaking prices worldwide over the past year, but especially in China, where Tesla faces stiff competition from Chinese EV makers. Prices for some Tesla models have been slashed more than 15%, and Bloomberg News reported earlier this year that some Chinese-made Tesla models were selling for 50% less than in the U.S. and Europe, threatening the bottom line for some of Tesla's rivals forced to cut prices in order to compete.
Also see: Elon Musk vs. Mark Zuckerberg: The stupidest story of the summer appears over
The latest price cuts come after a short-lived truce on "reckless" price wars that was encouraged by the Chinese government and agreed upon by Tesla and 15 other automakers in early July.
After Tesla's last quarterly production report, in early July, analysts expressed concern about the company's narrowing margins amid the ongoing price cuts.
"We believe Tesla will need to further reduce pricing and/or increase promotional activity this year and/or next year, incrementally pressuring margins," Bernstein analyst Toni Sacconaghi wrote in a July note.
When Tesla reported quarterly earnings later in July, its margins were worse than expected but better than feared, despite the aggressive price cuts.
In early August, however, Tesla reported China deliveries slumped 31% in July, to their lowest point of the year.
Tesla shares have soared 97% year to date, compared to the S&P 500's SPX 16% gain.
This article was originally published by Marketwatch.com. Read the original article here.