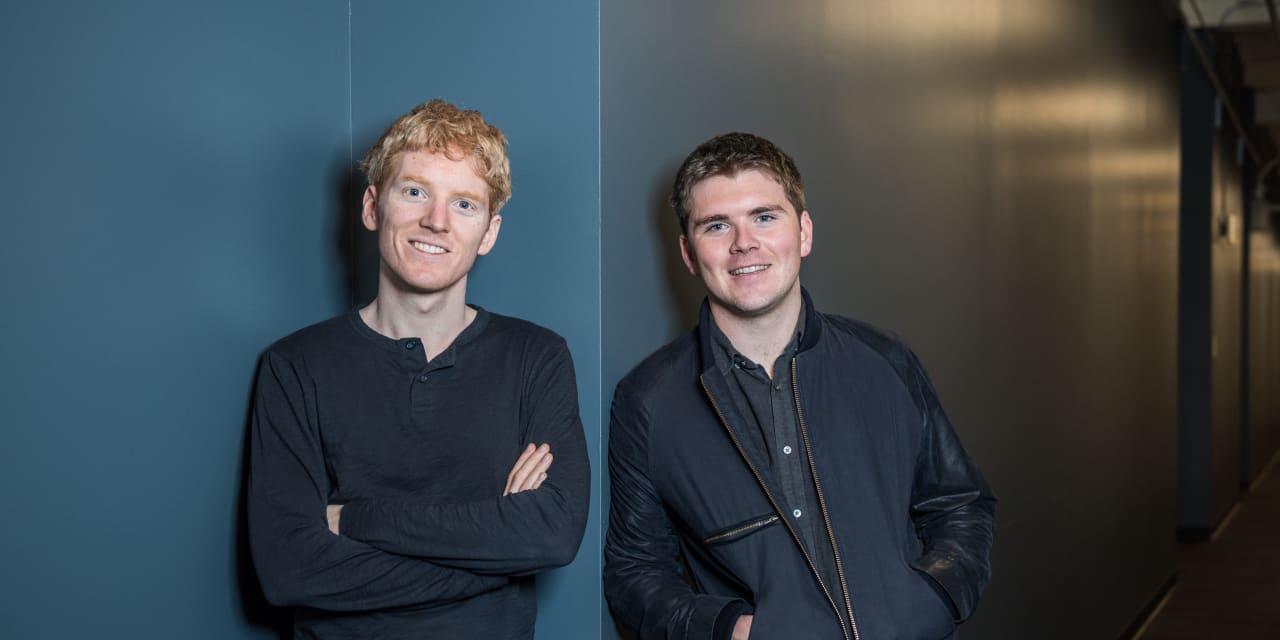 Privately held fintech company Stripe Inc.'s valuation has fallen nearly by half over the past two years.
The company announced Wednesday a new funding round that values the company at $50 billion. Stripe had fetched a $95 billion valuation in March 2021, though the company had reportedly lowered its internal valuation to $63 billion this January.
Stripe said Wednesday that it has signed agreements for more than $6.5 billion in a Series I round with existing investors such as Andreessen Horowitz and Founders Fund, and new ones such as Singapore-based GIC and Temasek, and Goldman Sachs Asset and Wealth Management. Stripe has already received $2.2 billion in funding, according to Crunchbase.
"The funds raised will be used to provide liquidity to current and former employees and address employee withholding tax obligations related to equity awards, resulting in the retirement of Stripe shares that will offset the issuance of new shares to Series I investors," the company said in its Wednesday release. "Stripe does not need this capital to run its business."
Stripe is one of numerous companies in the fintech sector and in the tech world more broadly that recently admitted to growing its expense base too quickly for the current reality. The company took steps to address that dynamic in November, announcing layoffs impacting 14% of the company's staff.
See more: Stripe to lay off 14% of staff as CEO says he made 'two very consequential mistakes'
At the time, Chief Executive Patrick Collison said in note to employees that he and his management team were "much too optimistic about the internet economy's near-term growth in 2022 and 2023 and underestimated both the likelihood and impact of a broader slowdown." They also let operating expenses rise too fast, he admitted.
Stripe said in Wednesday's release that 100 businesses now handle more than $1 billion through its platform.
This article was originally published by Marketwatch.com. Read the original article here.