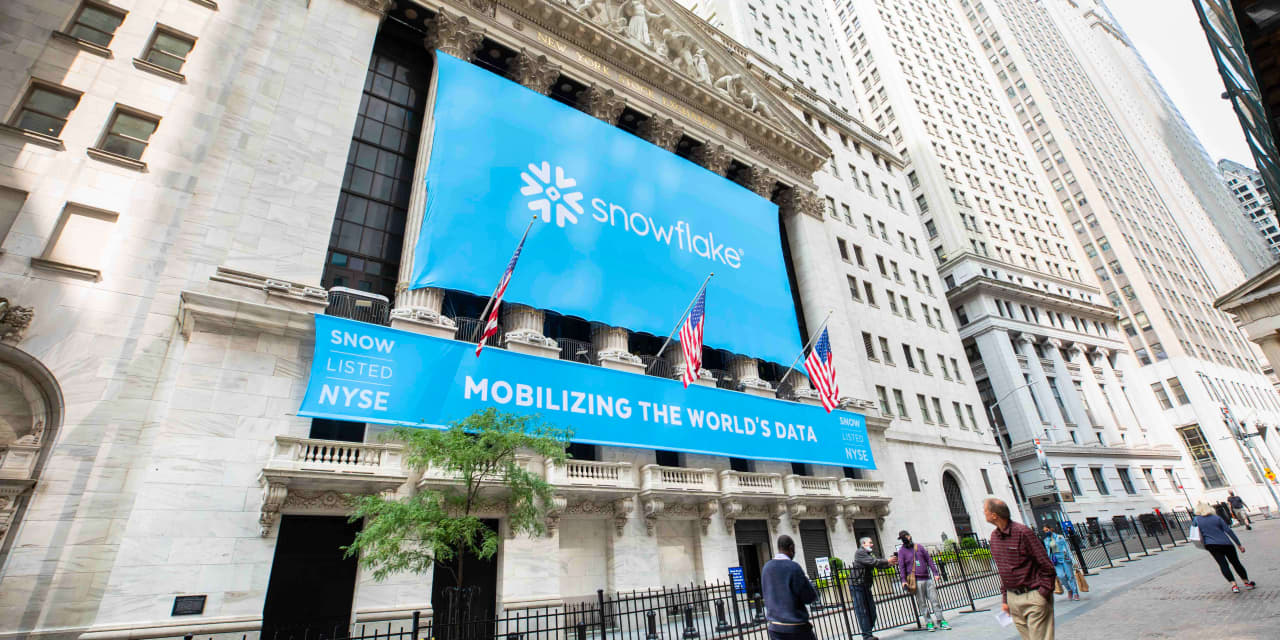 Shares of Snowflake Inc. tumbled in after-hours trading Wednesday after the software company delivered a forecast for the current quarter that came in below expectations at the midpoint.
The company posted a fiscal first-quarter net loss of $166 million, or 53 cents a share, whereas it recorded a net loss of $203 million, or 70 cents a share, in the year-prior quarter. Analysts tracked by FactSet had been expecting the company to lose 52 cents a share on a GAAP basis.
Revenue climbed to $422 million from $229 million a year before, while analysts had been expecting $414 million. The company reported $394 million in product revenue, whereas analysts were modeling $389 million.
For the fiscal second quarter, Snowflake SNOW, +2.42% anticipates $435 million to $440 million in product revenue, which would constitute 71% to $73 year-over-year growth. Analysts tracked by FactSet were modeling $440 million.
The company is also calling for an adjusted operating-loss margin of 2% in the fiscal second quarter.
Snowflake shares were off 13% in late trading Wednesday. They've fallen 51% over the past three months as the S&P 500 SPX, +0.95% has lost 9%.
This article was originally published by Marketwatch.com. Read the original article here.