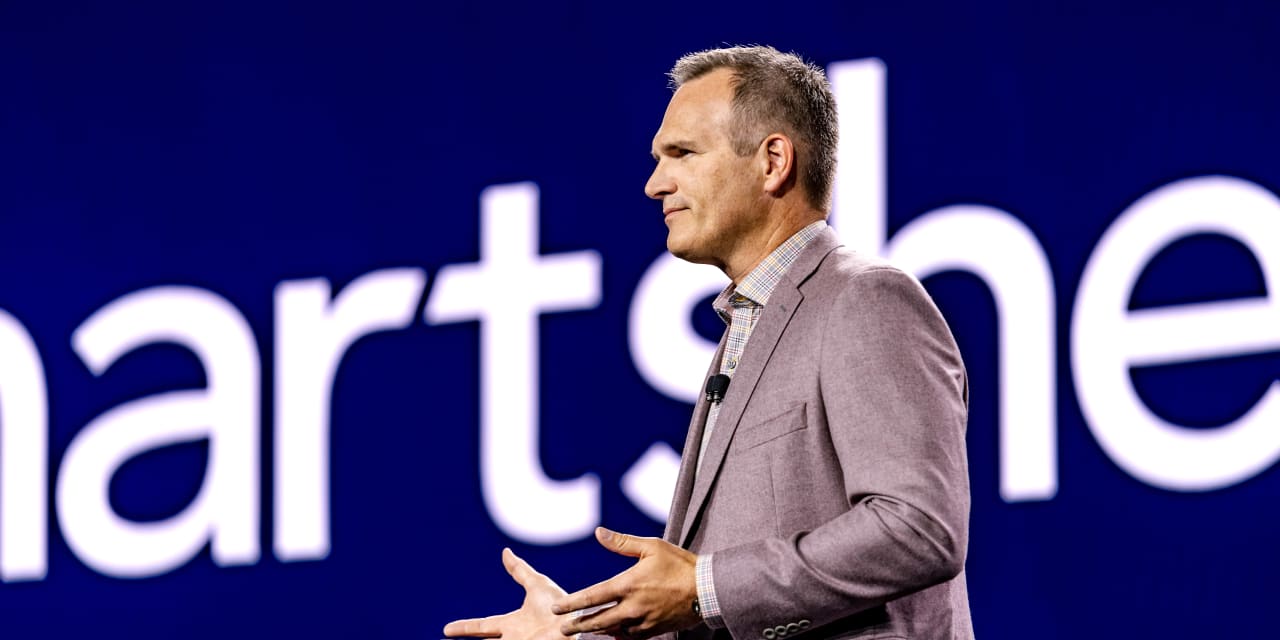 Smartsheet Inc. shares dropped in the extended session Wednesday after a light free-cash-flow outlook and a miss on billings upset an otherwise strong quarter.
Smartsheet SMAR, -5.15% shares dropped as much as 18% after hours, following a 5.2% decline in the regular session to close at $49.
Should the stock trade at those levels on Thursday, it risks approaching its worst-performing day ever, when shares dropped 23% on June 4, 2020.
For the year, the cloud-based work-management platform provider forecast adjusted earnings between 37 cents and 44 cents a share, up from a previous range of 31 cents to 38 cents a share, while leaving its revenue forecast unchanged at between $943 million and $948 million. Analysts surveyed by FactSet estimate 35 cents a share on revenue of $945.9 million for the year.
Also, the company forecast free cash flow, or FCF, of $110 million, for the year while analysts surveyed by FactSet are estimating $110.9 million. Meanwhile, Smartsheet reported FCF of $31.9 million for the first quarter, while the Street was looking for $23.5 million, suggesting that free cash flow for the remainder of the year will underperform expectations by a greater degree than the $900,000 gap in the annual estimates would indicate.
Also, first-quarter billings came in at $215.5 million, a gain of 20% from a year ago, but below the Street's forecast of $217.4 million.
Following the release of results, Citi Research analyst Steven Enders, who has a neutral rating on the stock and a $50 price target, said the "billings miss and maintained [revenue] guide leave questions" following the company's recent strong execution.
The company forecast adjusted net income of 7 cents to 8 cents a share on revenue of $228 million to $231 million for the fiscal second quarter, while analysts expect 7 cents a share on revenue of $230.4 million.
Smartsheet reported a first-quarter loss of $29.9 million, or 23 cents a share, compared with a loss of $70.5 million, or 42 cents a share, in the year-ago period.
Adjusted earnings, which exclude stock-based compensation expenses and other items, were 18 cents a share, versus a loss of 18 cents a share in the year-ago period.
Revenue rose to $219.9 million from $168.3 million in the year-ago quarter.
Analysts had forecast earnings of 8 cents a share on revenue of $214.1 million, based on the company's forecast of 8 cents to 9 cents a share on revenue of $213 million to $215 million.
At Wednesday's close, Smartsheet shares were up 24.5% for the year, compared with an 11.2% advance by the S&P 500 index SPX, -0.38% and a 25.2% gain by the Nasdaq Composite Index COMP, -1.29%.
This article was originally published by Marketwatch.com. Read the original article here.