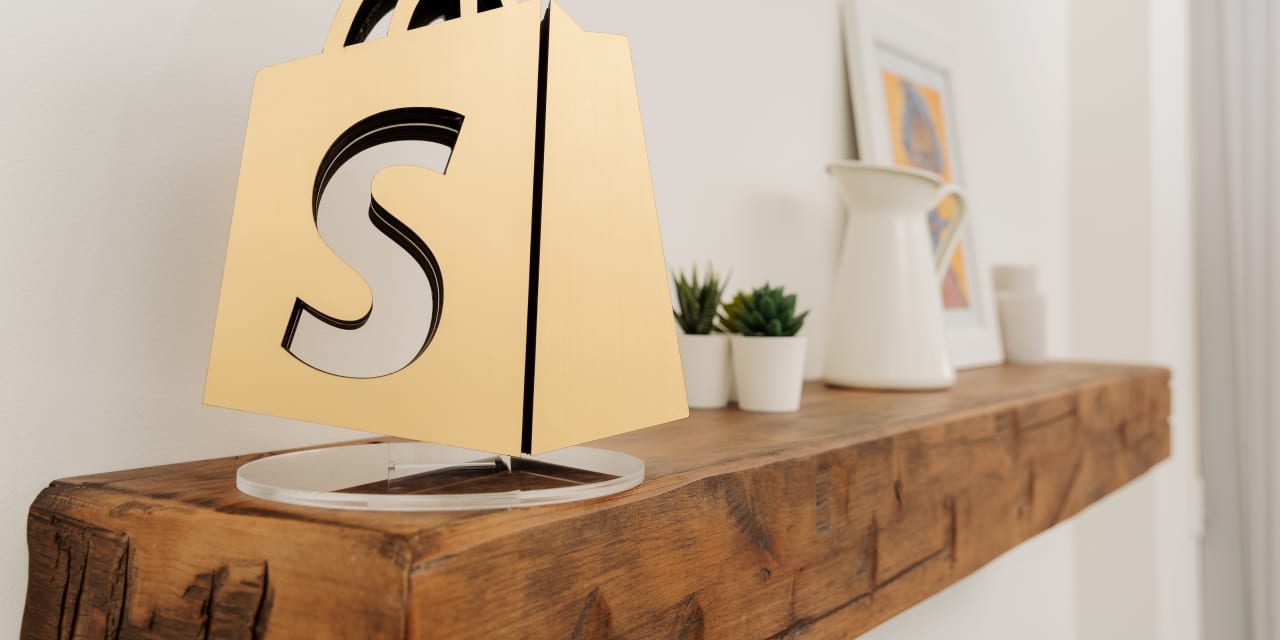 Shopify Inc. easily topped adjusted profit expectations for its latest quarter, though shares of the e-commerce marketplace were headed lower in Wednesday's after-hours action.
The e-commerce company reported a comprehensive loss of $1.30 billion, or $1.02 a share, whereas it logged a loss of $1.21 billion, or 95 cents a share, in the year-earlier period.
On an adjusted basis, Shopify SHOP, -7.44% earned 14 cents a share, whereas analysts tracked by FactSet were anticipating 6 cents a share.
Don't miss: Mastercard earnings bring latest signal of healthy spending
Revenue jumped to $1.69 billion from $1.30 billion a year prior, while the FactSet consensus was for $1.63 billion.
Gross merchandise volume, or the dollar value of orders facilitated through Shopify's platform, came in at $53.5 billion. Analysts had been modeling $55.0 billion. The company also posted $31.7 billion in gross payments volume.
See also: Apple appears to be making rapid inroads in buy-now-pay-later
For the third quarter, Shopify anticipates a revenue growth percentage in the low-20s on a year-over-year basis. The company also expects free cash flow in the third quarter to exceed the first-half total.
Shopify generated $97 million in free cash flow during the second quarter, beating the $27 million FactSet consensus and bringing its first-half haul to $183 million. Analysts were expecting $96 million in free cash flow for the third quarter.
"We're not just shipping products faster, but we are also expanding our global merchant base, all while improving our ability to generate greater free cash flow," President Harley Finkelstein said in a release.
More from MarketWatch: PayPal's stock falls as earnings beat, but a margin metric misses
This article was originally published by Marketwatch.com. Read the original article here.