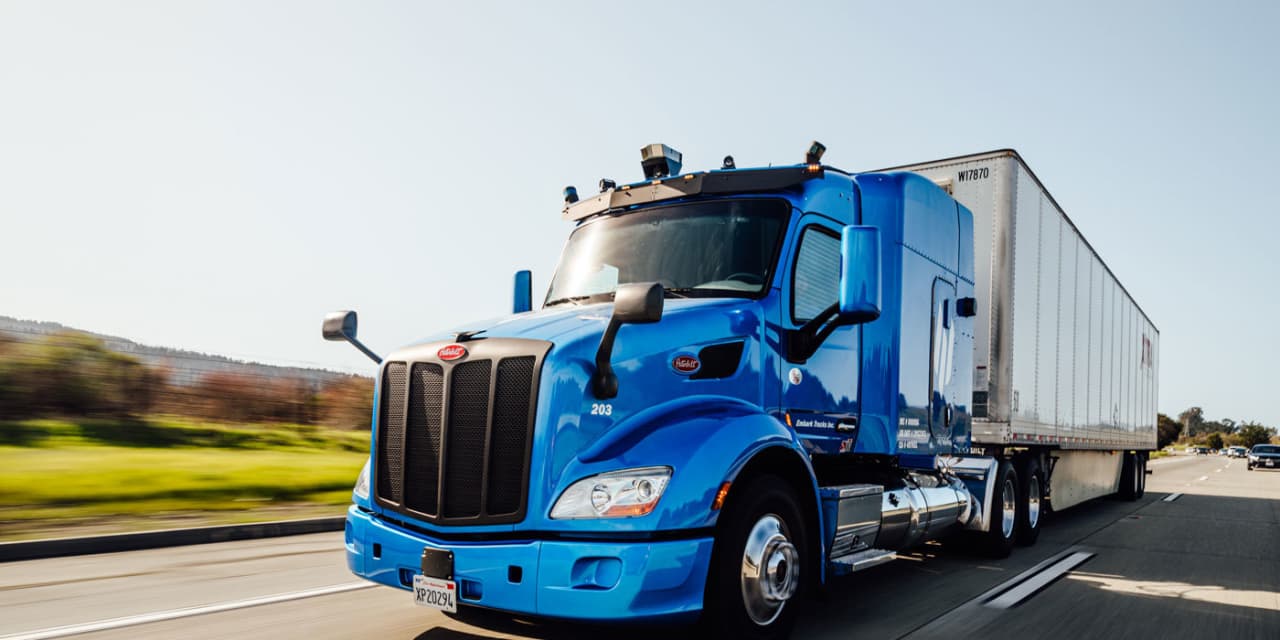 Shares of autonomous-truck startup Embark Technology Inc. sank Monday after the company announced deep layoffs and said it may go out of business.
Embark shares EMBK, -32.81% plunged 33%, and have fallen 97% over the past 12 months, closing Monday's regular session at $2.56 after trading as high as $134 last April.
In a letter to employees Friday that was posted on Medium, Embark co-founder and Chief Executive Alex Rodrigues said the company was laying off 70% of its workforce and winding down day-to-day operations.
"The capital markets have turned their backs on pre-revenue companies, just as slipping manufacturer timelines have delayed the prospect of scaled commercial deployment," he wrote.
"After thoroughly evaluating all alternatives, we have been unable to identify a path forward for the business in its current form," Rodrigues continued. "Over the next handful of weeks, we will work closely with the Embark board of directors to evaluate our options, including selling assets, restructuring the company or shutting down completely."
San Francisco-based Embark went public in November 2021 through a SPAC merger with a valuation of about $5.2 billion. It aimed to transform the trucking industry through self-driving software, and had hoped to create a nationwide network of long-haul autonomous trucks.
This article was originally published by Marketwatch.com. Read the original article here.