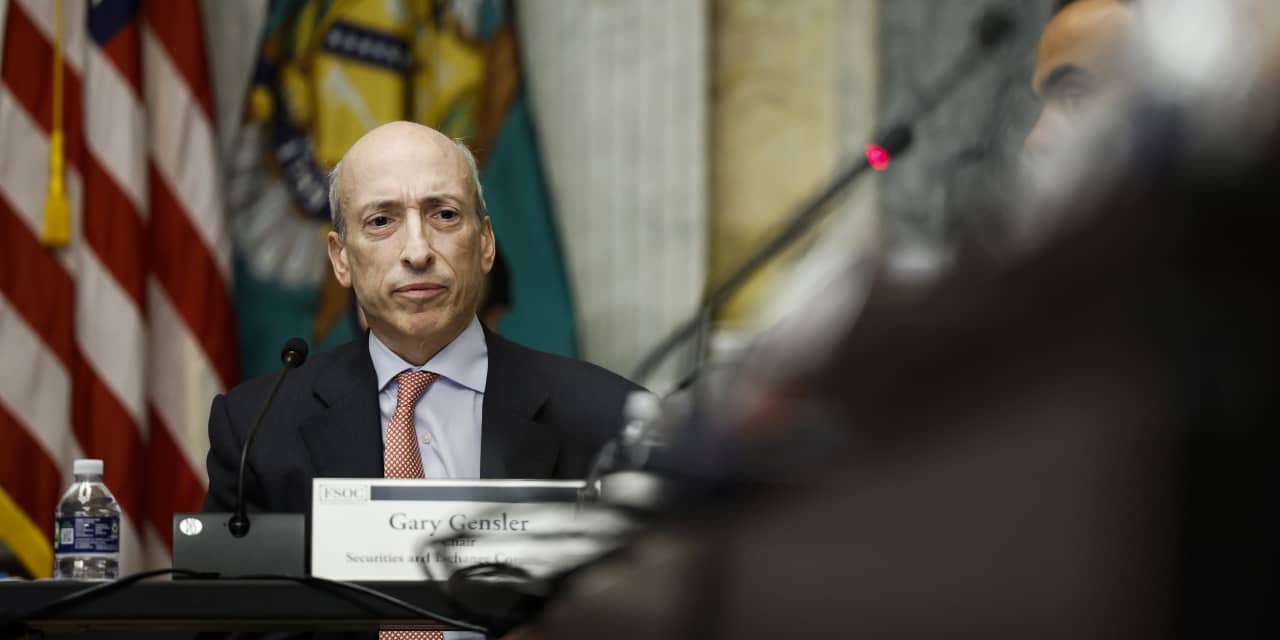 The nation's top securities watchdog said Wednesday that regulators are focused on identifying and punishing misconduct related to last week's failures of Silicon Valley Bank and Signature Bank.
"History is replete with times when tremors starting at one financial institution or corner of the financial system spill out to the broader economy," Securities and Exchange Commission Chairman Gary Gensler said at an agency meeting Wednesday. "When this happens, the American public — bystanders to the highways of finance — inevitably get hurt."
He noted that 8 million Americans lost their jobs, while millions more lost their homes as a result of the 2008 financial crisis. "To that end, I think the SEC has a responsibility to help protect for financial stability."
Regional banks have come under pressure following the SVB SIVB, and Signature SBNY, -22.87% failures as evidenced by a more than 20% decline in the SPDR S&P Regional Banking Sector ETF KRE, -1.15% since March 8.
See also: Short sellers taking aim at regional banks seeing windfall profits of $3.53 billion in March to date
Gensler made the statement at the opening of a meeting Wednesday, where commissioners considered a new set of rules governing how broker-dealers and investment advisers handle customer data in the case of a cybersecurity breach, which Gensler argued would boost resiliency of the financial system.
One proposal would require financial companies to adopt written policies and procedures outlining steps it would take if customer data were compromised and to promptly notify customers of the breach.
The proposal would amend Regulation S-P, adopted in 2000 and would function as a federal minimum standard to provide data breach notifications, as many states already mandate such disclosures.
"Though the current rule requires covered firms to notify customers about how they use their financial information, these firms have no requirement to notify customers about breaches," Gensler said in a statement. "I think we should close this gap."
SEC commissioners voted Wednesday to approve the proposal, and the public has 60 days following the rule's publication in the Federal Register to comment.
The commission also proposed new rules requiring broker-dealers, clearing agencies, exchanges and other market participants to maintain, and enforce written policies and procedures that address cybersecurity risks.
"Investors, issuers, and market participants alike would benefit from knowing that these entities have in place protections fit for a digital age," Gensler said. "This proposal, if adopted, would help promote every part of our mission, particularly regarding investor protection and orderly markets."
This article was originally published by Marketwatch.com. Read the original article here.