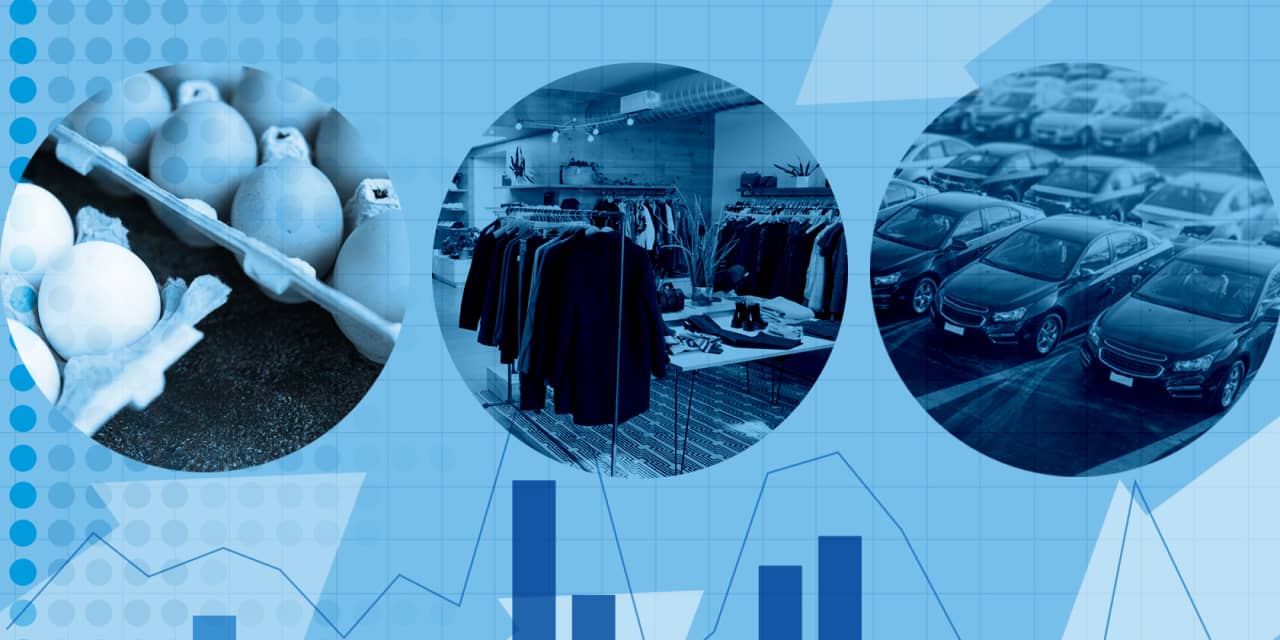 The personal consumption expenditures price index, which is released by the U.S. Department of Commerce, is the Federal Reserve's preferred measure of inflation. It is released each month and measures the change in prices of goods and services in the United States.
The Fed uses core PCE, which excludes the volatile categories of food and energy, to help set monetary policy. The consumer-price index is another measure of inflation and is reported by the Bureau of Labor Statistics.
See more: MarketWatch's breakdown of CPI inflation
PCE measures the expenses of both urban and rural consumers by United States residents. According to the Commerce Department, the index "consists of the purchase of new goods and services from private businesses." Though additional purchases are included, such as those from the government and expenditures by third-party payers on behalf of households.
PCE by type of product is divided into three broad categories: durable goods, nondurable goods and services.
Use our searchable table to look up the most recent price data for almost 400 products reported by the the Commerce Department.
This article was originally published by Marketwatch.com. Read the original article here.