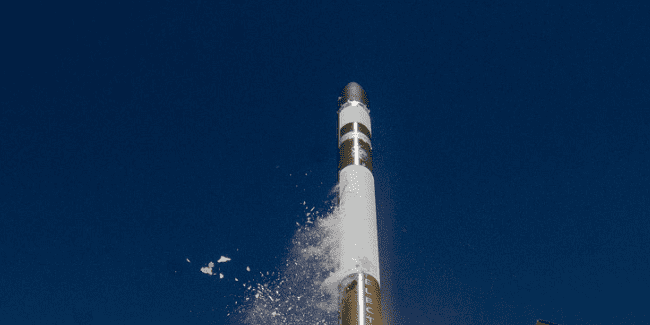 Shares of Rocket Lab USA Inc. dove Tuesday toward their ninth loss in 10 sessions after the spacecraft and rocket builder's latest space-flight launch ended in failure.
"Following liftoff from Launch Complex 1, the rocket successfully completed a first stage burn and stage separation as planned, before an issue was experienced at around T+ 2 minutes and 30 seconds into flight, resulting in the end of the mission," the California-based company said in a statement.
The stock RKLB, -7.54% tumbled as much as 17.3% to a four-month low of $4.17 in intraday trading, before paring losses to be down 10.6% in morning trading. It has plunged 30.9% amid a 10-day stretch in which it has declined nine times.
Rocket Lab said it plans to provide a revised third-quarter revenue outlook "in the coming days," as its next mission, which was scheduled for before the end of the third quarter, will be postponed.
The company had previously provided third-quarter revenue guidance of $73 million to $77 million, which surrounds the current FactSet consensus of $75.7 million.
The failed mission was for U.S.-based provider of synthetic aperture radar (SAR) imagery Capella Space: "We are deeply sorry to our partners Capella Space for the loss of the mission," Rocket Lab said.
The company said it was working closely with the Federal Aviation Administration and other supporting agencies as it starts an investigation into the root causes of the issues.
"We will identify the issue swiftly and implement corrective actions and return to the pad shortly," the company said.
Rocket Lab noted that its Electron rocket has previously delivered 171 satellites to orbit via 37 successful orbital missions.
The stock has lost 19.6% over the past three months but has still run up 19.5% year to date. In comparison, the S&P 500 index SPX has ticked up 0.5% in the past three months and advanced 15.4% this year.
This article was originally published by Marketwatch.com. Read the original article here.