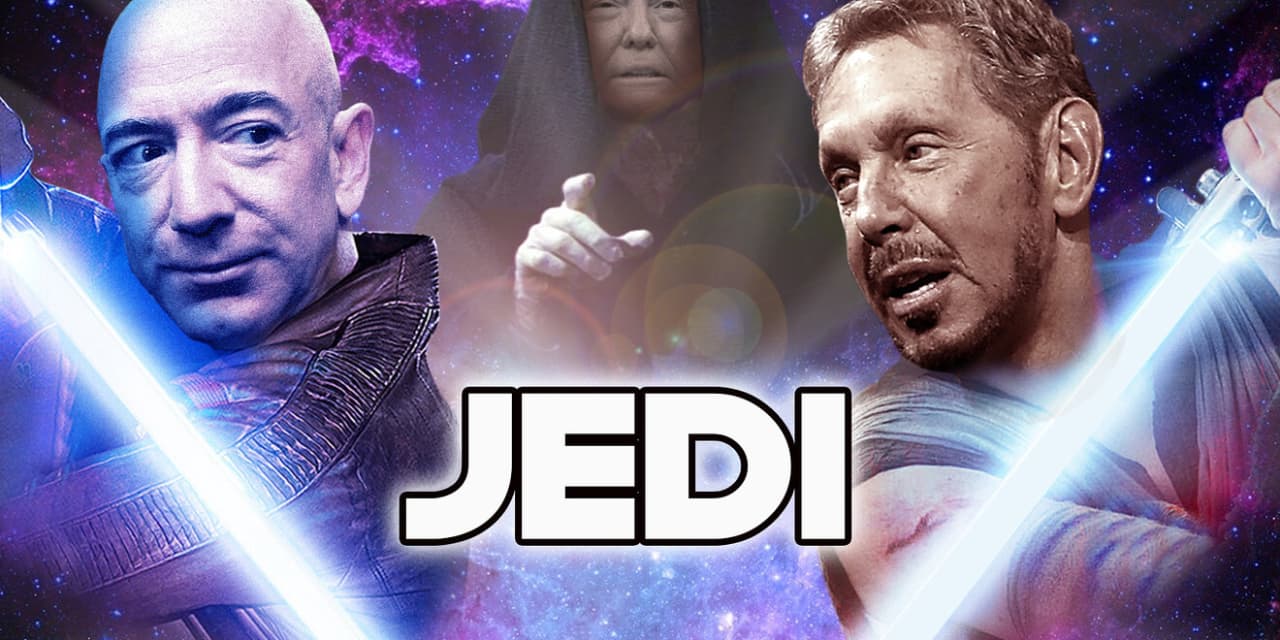 The Pentagon said Friday it is seeking bids from the four largest cloud providers for a controversial multibillion-dollar contract that has taken years to award.
The Defense Department announced it has issued solicitations to Amazon.com Inc. AMZN, -0.53%, Microsoft Corp. MSFT, +0.54%, Alphabet Inc.'s Google GOOGL, -0.61% GOOG, -0.50%, and Oracle Corp. ORCL, -0.73% to bid for spots on the Joint Warfighting Cloud Capability (JWCC), the successor to the $10 billion Joint Enterprise Defense Infrastructure (JEDI). The latter contract stalled and was eventually canceled following a flurry of protests and lawsuits from Amazon and Oracle.
A final award of the contract is expected around April 2022.
"Our commitment to supporting our nation's military and ensuring that our warfighters and defense partners have access to the best technology for the best value is stronger than ever," an Amazon spokesperson told MarketWatch in an email message. "We look forward to continuing to support the DoD's modernization efforts and building solutions that help accomplish their critical missions."
Microsoft declined comment.
Google was not immediately available for comment.
This article was originally published by Marketwatch.com. Read the original article here.