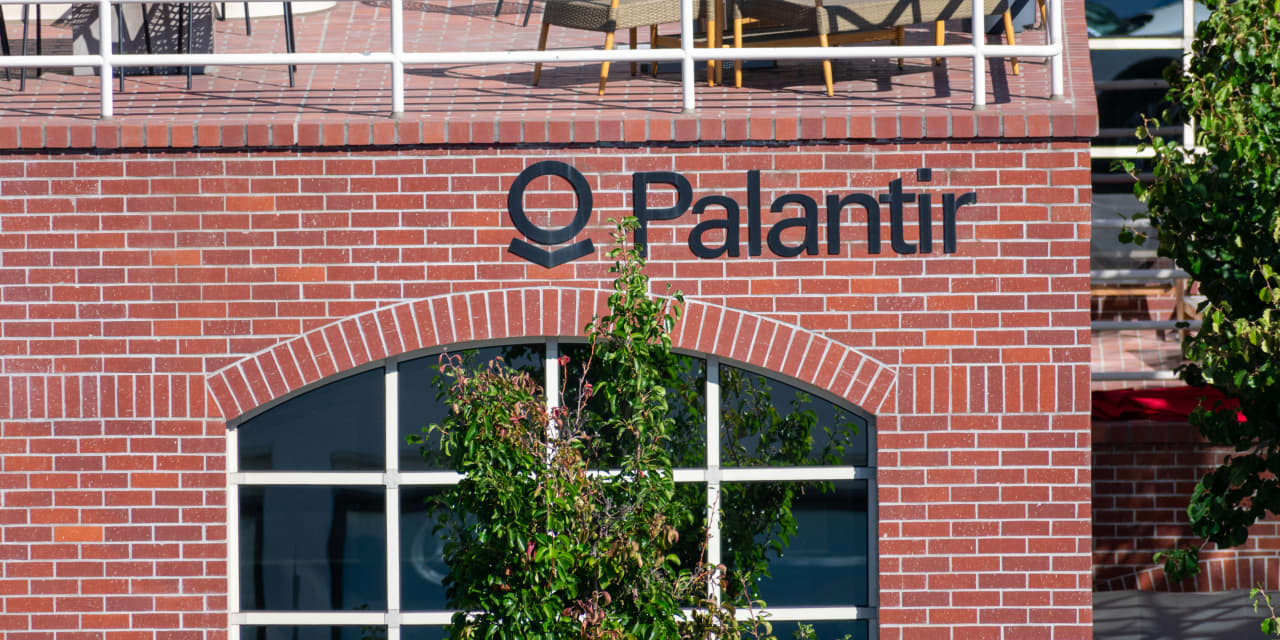 Palantir Technologies Inc. matched expectations with its latest quarterly results Monday while announcing a new $1 billion buyback authorization.
The software company posted its third quarter in a row of GAAP profitability, recording second-quarter net income of $28 million, or 1 cent a share, whereas Palantir PLTR, -1.15% racked up a net loss of $179.3 million, or 9 cents a share, in the year-earlier period. Analysts tracked by FactSet were modeling GAAP earnings per share of 1 cent.
Palantir logged adjusted earnings per share of 5 cents, in line with the FactSet consensus.
Revenue rose to $533 million from $473 million and also met the FactSet consensus. The company notched $232 million in commercial revenue, up 10% from a year before, along with $302 million of government revenue, up 15%.
After initially falling immediately following the report, Palantir shares were last up more than 1% in after-hours trading.
"We continue to see unprecedented demand," Chief Revenue Officer Ryan Taylor told MarketWatch. That includes both "top-of-funnel" conversations with new customers and others expanding their use of Palantir software, as momentum builds for the company's artificial-intelligence offerings.
Taylor added that Palantir's U.S. government work has "never been stronger."
See also: Palantir is 'the Messi of AI,' says analyst who thinks its stock can jump 45%
Palantir also announced that its board of directors has approved a stock-buyback program of up to $1 billion. The move comes as the company posted $285 million in adjusted free cash flow during the first half of the year and finished the second quarter with $3.1 billion in cash and equivalents on its balance sheet.
"Our cash flow, balance sheet and the authorization of a billion-dollar buyback show what we believe in for the future of this company," Chief Financial Officer David Glazer told MarketWatch. The belief is that "AI is a massive opportunity."
Added Chief Executive Alex Karp in a shareholder letter: "The scale of the opportunity that lies ahead has increased significantly in recent months. And we intend to capture it."
He noted that the company is in talks with more than 300 additional enterprises about using Palantir's AI platform, "all of which are searching for an effective and secure means of adapting the latest large language models for use on their internal systems and proprietary data."
For the third quarter, Palantir expects $553 million to $557 million in revenue, along with GAAP profitability. Analysts tracked by FactSet were modeling $553 million,
Palantir also expects to report GAAP net income for its fourth quarter. It further models upwards of $2.212 billion in full-year revenue, while analysts were looking for $2.210 billion.
Shares of Palantir are up 180% so far this year.
This article was originally published by Marketwatch.com. Read the original article here.