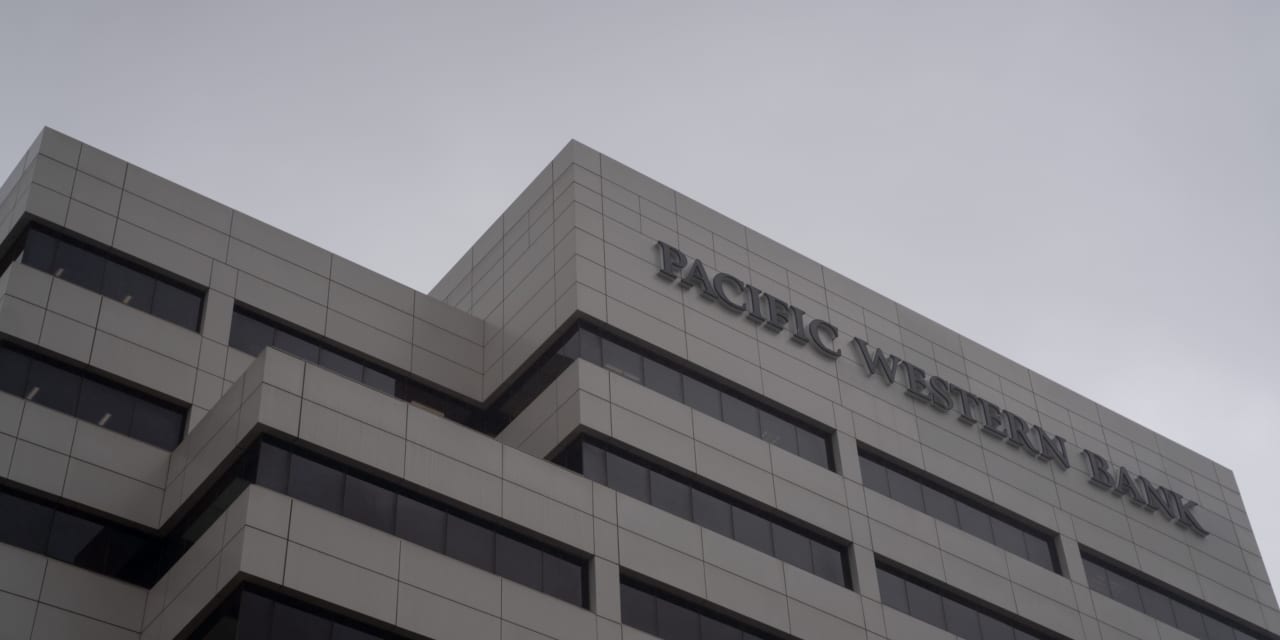 PacWest Bancorp stock fell sharply Wednesday after the bank disclosed a drop in deposits since the start of the year and canceled plans to raise capital after successfully lining up loans from a private investor as well as the federal government.
PacWest Bancorp PACW, -10.40% dropped 10% after it said its total deposits fell to $27.1 billion as of Monday, down from $33.9 billion on Dec. 31.
The bank said it's "encouraged by the stability we have seen in our deposits and liquidity over the past week."
It also borrowed $3.7 billion from the Federal Home Loan Bank system, $10.5 billion from the Federal Reserve's discount window, and $2.1 billion from the Fed's new Bank Term Funding Program, which was launched on March 12.
It also drew in $1.4 billion from Atlas SP Partners through a senior asset-backed financing facility. Atlas SP Partners is backed by Apollo Global Management Inc. APO, +0.12% and led by CEO Jay Kim, former head of securitized products at Credit Suisse CS, -4.84%.
PacWest said its venture banking business opened 130 new accounts opened since March 9.
The bank disclosed that it has $11.4 billion in available cash, which is up from $10.8 billion in available cash as of March 17.
The bank said its available cash on hand exceeds total estimated uninsured deposits of $9.5 billion as of March 20.
Its venture banking unit has opened 130 new accounts opened since March 9.
It's also been profitable through Feb. 28 with $48 million in earnings, or adjusted earnings of $54 million after breaking out one-time severance costs and other items.
Janney Montgomery Scott analyst Christopher Marinac reiterates a buy rating on PacWest and said the disclosures on Wednesday "reinforce our strong belief that PACW is more than capable of surviving the 'crisis of confidence' that has hit all banks."
Also Read: First Republic Bank stock flat as investors await Fed decision
This article was originally published by Marketwatch.com. Read the original article here.