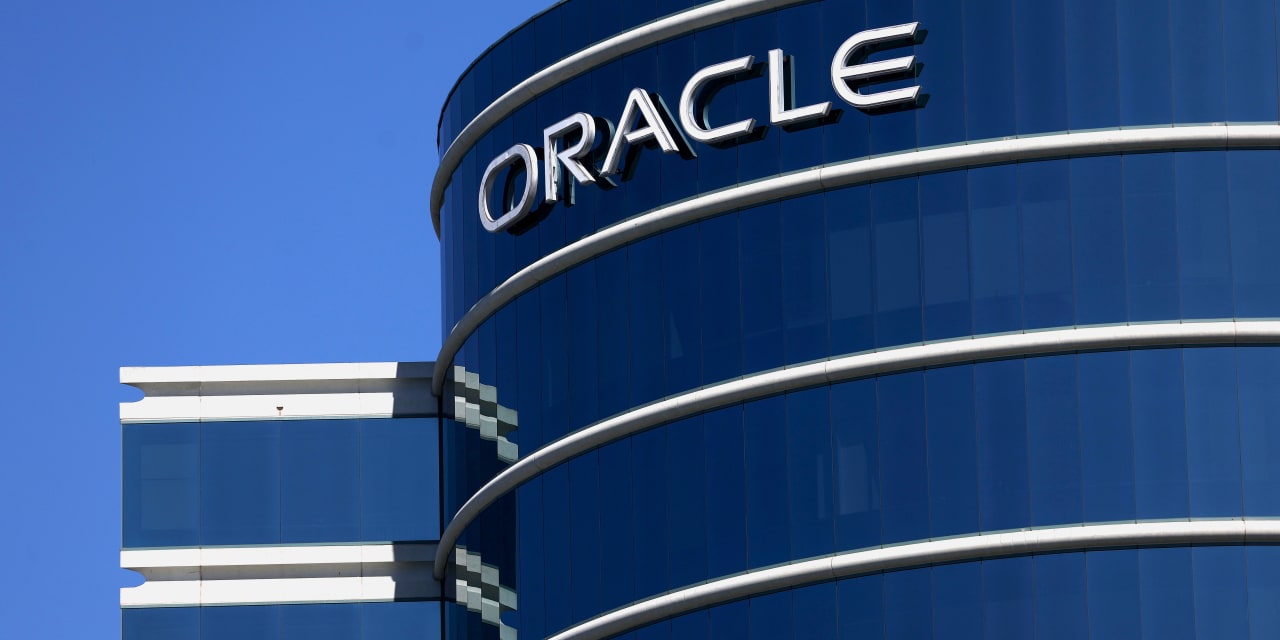 Oracle Corp. shares dropped in extended trading Monday after the software company's revenue forecast for the current quarter fell short of Wall Street expectations.
Oracle ORCL, +0.31% shares, which had been down about 5% after hours when its earnings call started, dropped more than 9% after Oracle Chief Executive Safra Catz forecast its outlook for the quarter.
On the conference call with analysts, Catz forecast second-quarter earnings of $1.30 to $1.34 a share on revenue growth of 5% to 7%, or $12.89 billion to $13.13 billion.
Analysts surveyed by FactSet had estimated earnings of $1.34 a share on revenue of $13.28 billion.
Catz added that if "currency exchange rates remain the same as they are now," currency should have a 2% positive effect on total revenue and a 3 cent-a-share positive effect on earnings.
Oracle reported fiscal first-quarter net income of $2.42 billion, or 86 cents a share, compared with $1.55 billion, or 56 cents a share, a year ago.
Adjusted earnings, which exclude stock-based compensation expenses and other items, were $1.19 a share, compared with $1.03 a share in the year-ago period.
Revenue rose to $12.45 billion from $11.45 billion in the year-ago quarter.
Analysts surveyed by FactSet had forecast earnings of $1.15 a share on revenue of $12.57 billion.
Oracle reported cloud services and license support revenue of $9.55 billion, while analysts, on average, had forecast $9.43 billion; and cloud license and on-premise license revenue of $809 million, while the Street expected $967 million.
Hardware revenue came in at $714 million, while analysts expected $748 million; and services revenue was $1.38 billion, while the Street expected $1.43 billion.
Oracle shares finished up 0.3% during Monday's regular session to close at $126.71.
This article was originally published by Marketwatch.com. Read the original article here.