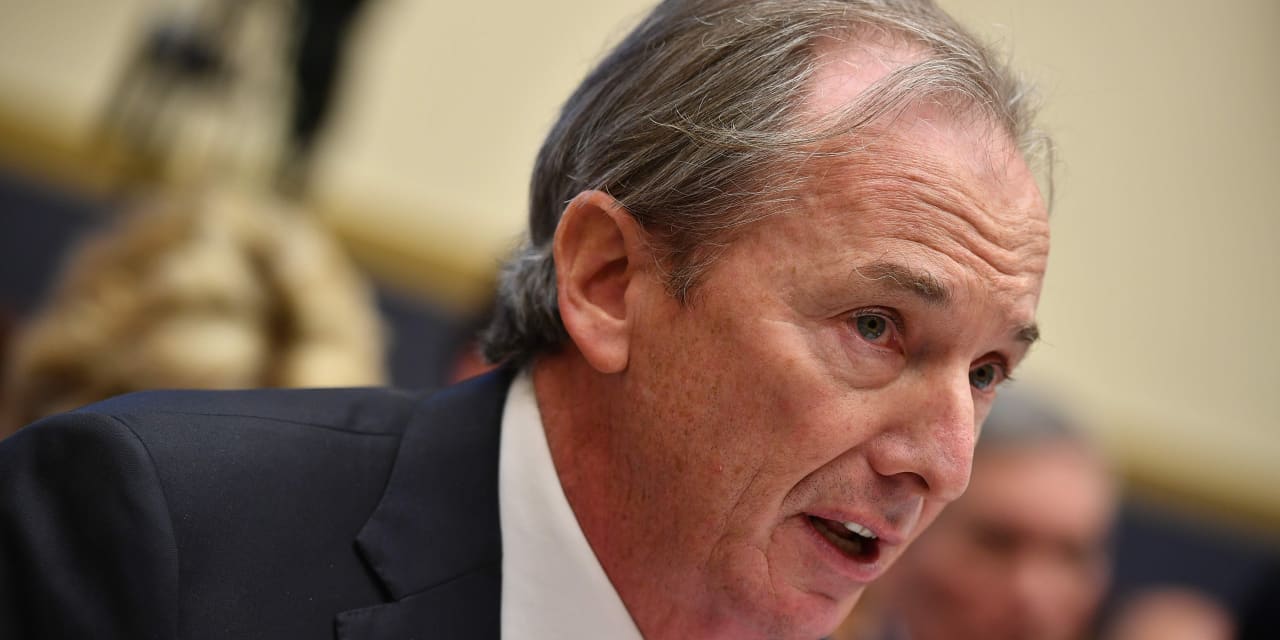 Morgan Stanley's stock dipped early Friday as CEO James Gorman, speaking at the bank's annual general shareholder meeting, aired a plan to step down sometime in the next 12 months. He has been in the role since 2010.
"The specific timing of the CEO transition has not been determined, but it is the board's and my expectation that it will occur at some point in the next 12 months," Gorman said, according to a transcript provided to MarketWatch. "That is the current expectation in the absence of a major change in the external environment."
Morgan Stanley's stock MS, -1.20% is down 1% on Friday morning. The stock has fallen 1.7% in 2023, compared to a drop of 4% during the same time period from the Financial Select SPDR Fund XLF, +0.23% and a 9.6% increase by the S&P 500 SPX, +0.25%.
Morgan Stanley's board "has identified three very strong senior internal candidates for consideration as the next CEO," Gorman said.
The board's compensation, management development and succession committee, chaired by Dennis Nally, has been heading up the succession planning process. That committee then reports to the bull board headed by lead independent director Tom Glocer.
Three potential candidates include Edward "Ted" Pick, Andy Saperstein, and Dan Simkowitz, according to a report from Barron's.
Saperstein is the managing director and head of Morgan Stanley Wealth Management; Pick is head of the institutional securities group; and Simkowtiz is head of investment management.
Gorman has been open about succession planning and said in an interview at Davos, Switzerland, in January that a number of potential successors are in the running.
This article was originally published by Marketwatch.com. Read the original article here.