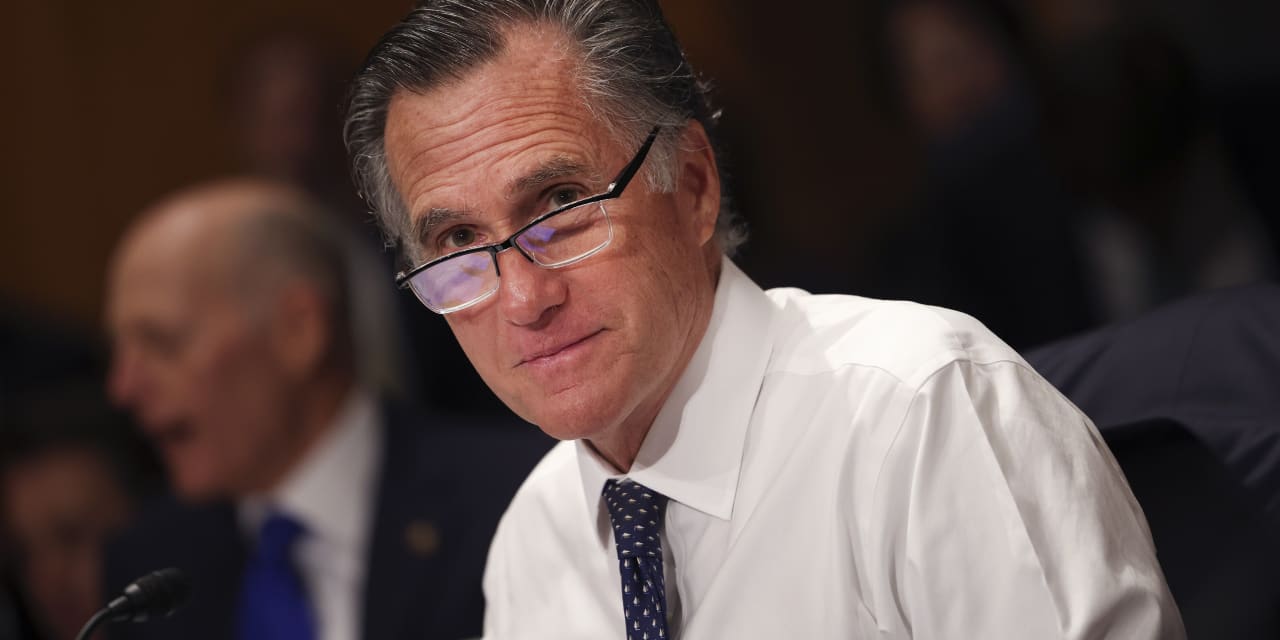 Utah Republican Sen. Mitt Romney said Wednesday he won't run for re-election in 2024, saying it's time to pass the torch as he criticized both President Joe Biden and former President Donald Trump.
"I have spent my last 25 years in public service of one kind or another," he said in a video message to Utah residents. "Frankly, it's time for a new generation of leaders."
Romney will serve as senator until January 2025, he said, or, until his first term expires.
Trump currently leads polls for the Republican presidential nomination. Romney knocked both Trump and Biden in his message.
"We face critical challenges — mounting national debt, climate change, and the ambitious authoritarians of Russia and China. Neither President Biden nor former President Trump are leading their party to confront them," Romney charged.
"On the deficits and debt, both men refuse to address entitlements even though they represent two-thirds of federal spending. Donald Trump calls global warming a hoax and President Biden offers feel-good solutions that will make no difference to the global climate. On China, President Biden underinvests in the military and President Trump underinvests in our alliances," he said.
Romney was the GOP presidential nominee in 2012. Before that, he served as governor of Massachusetts. As a senator, he voted to convict Trump in both impeachment trials.
This article was originally published by Marketwatch.com. Read the original article here.