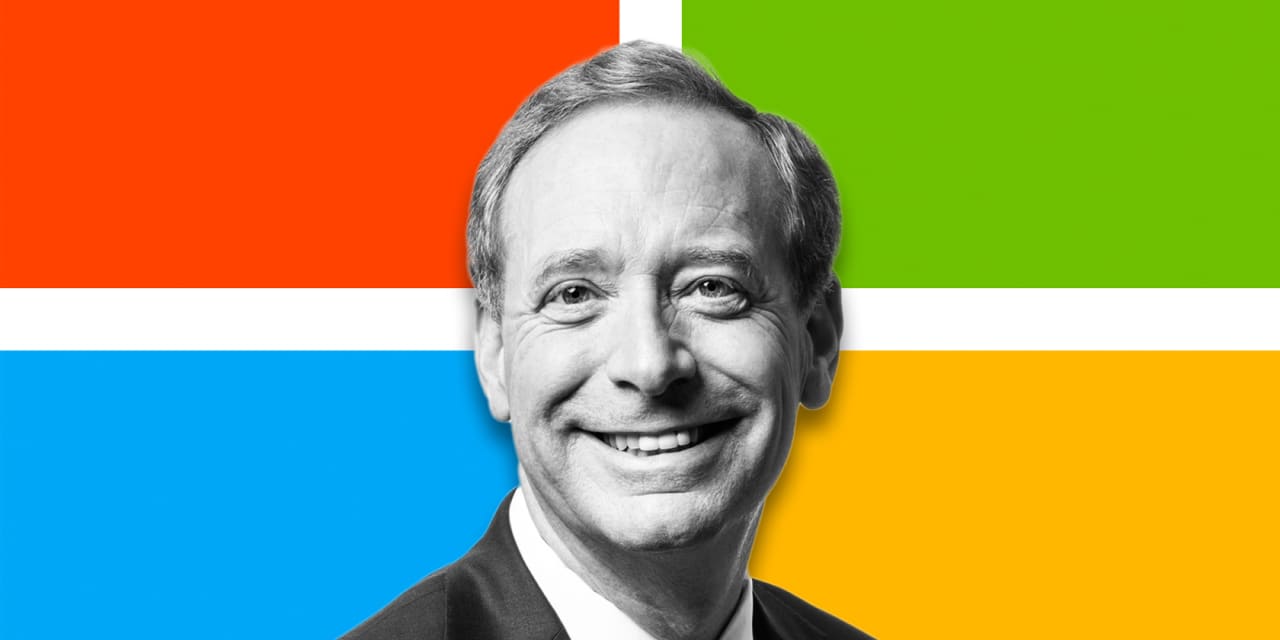 Longtime Microsoft Corp. executive Brad Smith dumped nearly $17 million worth of Microsoft shares earlier this week, new disclosures show.
Smith, who serves as Microsoft's MSFT, -0.16% vice chair and president, sold 50,000 shares of the company on Tuesday, according to a filing with the Securities and Exchange Commission made public Wednesday. He sold at prices ranging from $336.35 to $338.04.
The sales, worth $16.9 million, came as Microsoft shares had surged 40% over the first seven months of the year.
Microsoft didn't immediately respond to MarketWatch's request for comment from either the company or Smith.
Opinion: Microsoft's AI payday will take time, and investors need to be patient
Smith remains heavily invested in Microsoft, owning just over 588,000 shares directly as of Wednesday's filing. That position amounts to roughly $192 million based on recent prices. FactSet lists Smith within the top 10 insiders or stakeholders in terms of his Microsoft stock ownership.
He's been with the company since 1993 and in the president role since 2015. In his prior position as general counsel, he helped "resolve the company's antitrust controversies with governments around the world and companies across the tech sector," according to the biography of him on the company's website.
Microsoft reported earnings last week, beating expectations for the most recent quarter but also detailing the costs associated with its artificial-intelligence push.
Read: Microsoft and Google can't stop talking about AI, and this chart proves it
Don't miss: Microsoft utters a dreaded word, but bulls on its stock are still cheering
This article was originally published by Marketwatch.com. Read the original article here.