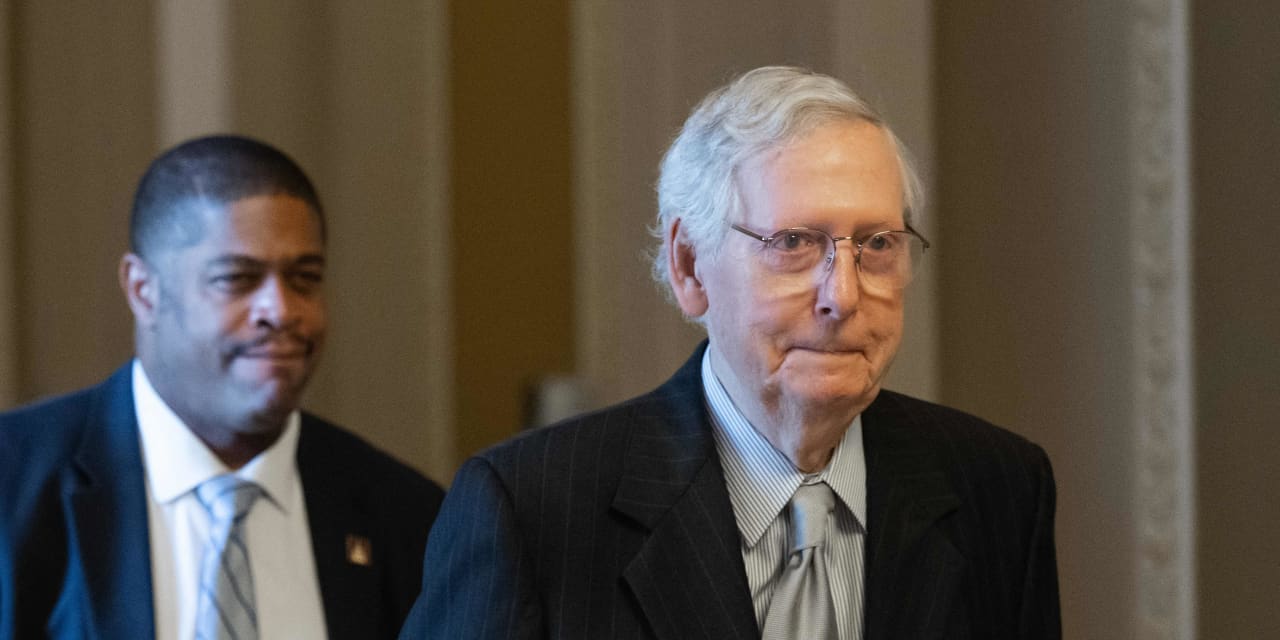 U.S. Senate Minority Leader Mitch McConnell plans to serve the rest of the 118th Congress as the GOP leader, according to a statement from a spokesman for the Kentucky Republican.
"Leader McConnell appreciates the continued support of his colleagues, and plans to serve his full term in the job they overwhelmingly elected him to do," the spokesman said in a statement to MarketWatch.
The statement didn't address his plans for the next Congress, which starts in January 2025. Politico and CNN first reported on the statement.
From MarketWatch's archives (Nov. 16, 2022): Senate Republicans pick Mitch McConnell as their leader, as Rick Scott's challenge flops
If McConnell leaves the minority leader post, three GOP senators are viewed as in the running to succeed him: John Barrasso of Wyoming, John Cornyn of Texas and John Thune of South Dakota.
McConnell's current term as a U.S. senator runs through 2026, and Kentucky's Democratic governor would be required to pick a Republican to replace him if he steps down early.
The 81-year-old politician's future is in the spotlight after he froze for about 20 seconds during a press conference Wednesday afternoon.
A number of political figures have drawn attention this year due to their advanced age or health problems, including President Joe Biden, Democratic Sen. Dianne Feinstein of California and Democratic Sen. John Fetterman of Pennsylvania.
The Senate's median age is 65.3 years old, up from 64.8 in the 117th Congress and 63.6 in the 116th, according to a Pew Research Center analysis from January.
See: Biden is reportedly using shorter stairs to sidestep ageism. Millions of other Americans face the same workplace problems.
This article was originally published by Marketwatch.com. Read the original article here.