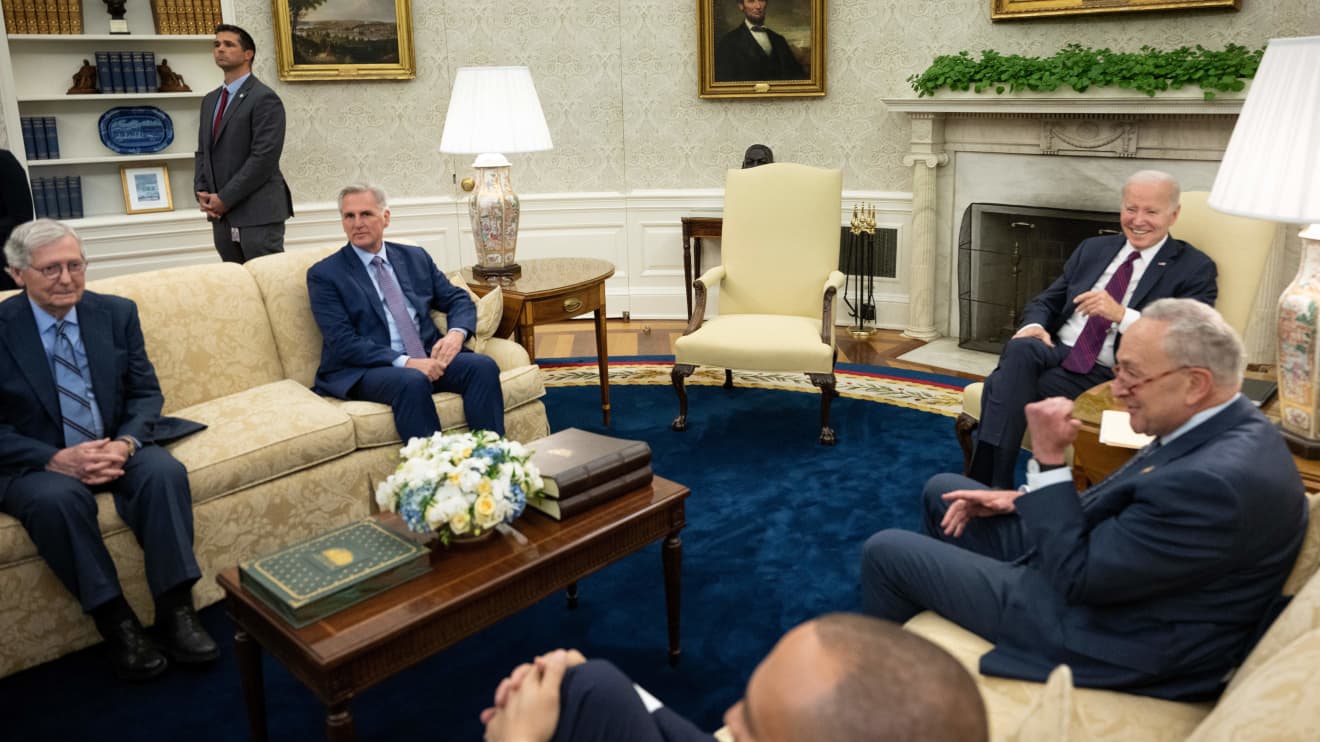 House Speaker Kevin McCarthy on Tuesday said he "didn't see any new movement" toward ending Washington's standoff over the debt ceiling, as he assessed how a much-anticipated meeting on the issue went.
President Joe Biden hosted the meeting at the White House with the country's four top lawmakers, and beforehand analysts had predicted it would not result in a deal.
McCarthy…
This article was originally published by Marketwatch.com. Read the original article here.