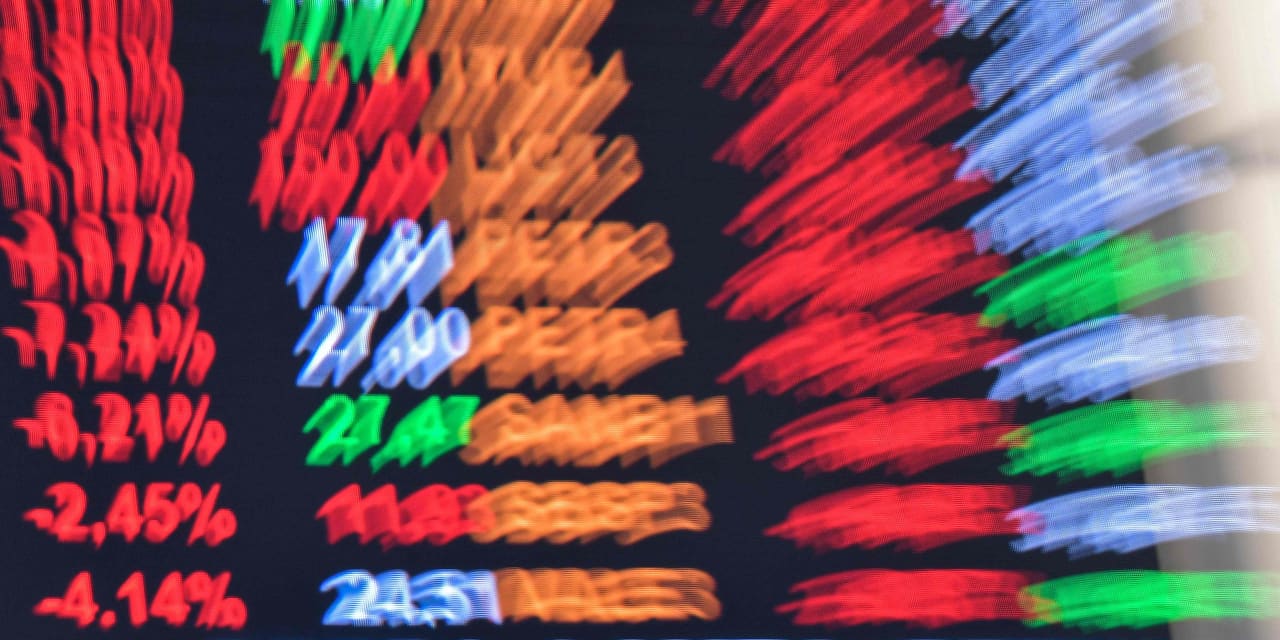 What's the best way to cap an important week featuring a closely watched update from the Federal Reserve? Quadruple witching.
Quadruple witching, occurs on the third Friday of the month of every quarter, in March, June, September, and December, and refers to the simultaneous expiration of single-stock options, single-stock futures, and stock-index options and stock-futures.
Markets have mostly been under some degree of pressure after the Federal Reserve on Wednesday said it would act to curb rising inflation and signaled that it expects to raise interest rates by late 2023, earlier than hand been anticipated.
The quarterly quad witching also coincides with a rebalancing of some major indexes, including the S&P 500 SPX, -0.79% and FTSE Russell indexes, next week which can add to moves in markets as funds and investors aiming to mimic those benchmarks adjust their portfolios.
In a research report, Howard Silverblatt, senior index analyst at S&P Dow Jones Indices said there are no major additions or subtractions in the S&P but estimated that rebalance would see some $30 billion of stock trades.
Investors were already pointing to the possibility that quad witching was influencing trading, with the S&P 500, the Dow Jones Industrial Average DJIA, -1.03% and Nasdaq Composite Index COMP, -0.52% seen slumping. Futures contracts for the S&P 500 ESU21, -0.75% ES00, -0.75%, the Dow YMU21, -0.97% YM00, -0.97% and the Nasdaq-100 NQU21, -0.47% NQ00, -0.47% will switch to September from June.
The settlement of contracts on quad witching and rebalancings tend to lead to outsize volumes on the day but particularly in the open and close, strategists and traders have said.
This article was originally published by Marketwatch.com. Read the original article here.