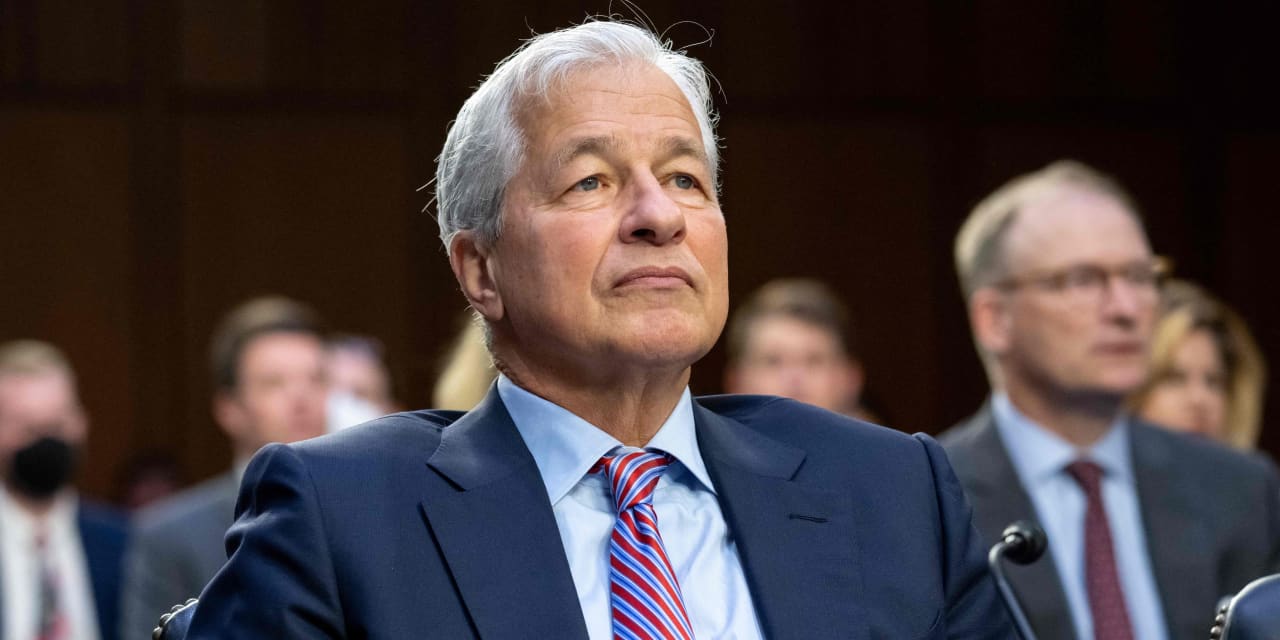 JPMorgan Chase & Co. Chief Executive Jamie Dimon will be deposed in two civil lawsuits over the bank's relationship with the late financier Jeffrey Epstein, according to reports Tuesday.
In December, the U.S. Virgin Islands' attorney general sued JPMorgan, alleging the bank had turned a blind eye to Epstein's sex trafficking of minors while providing him financial services for years. The bank has also been sued by a woman who says she was sexually abused by Epstein.
JPMorgan's lawyers have resisted having Dimon questioned, claiming he had no involvement in the bank's dealings with Epstein.
According to the Wall Street Journal and Bloomberg News, the bank and the U.S. Virgin Island have reached an agreement where Dimon will answer questions under oath. A date was not named, but a judge had ordered all depositions to be completed by the end of May, according to Bloomberg.
The Financial Times first reported plans for the deposition.
Epstein banked with JPMorgan for roughly 15 years, including about five years after he pleaded guilty to soliciting sex from a minor in 2008. In 2019, the New York Times reported JPMorgan compliance officers had warned that Epstein posed an unacceptable legal and reputational risk a decade earlier, but their warnings went ignored. The bank finally cut ties with him in 2013. Epstein died in prison in 2019 while awaiting trial for sex-trafficking charges.
Earlier this month, JPMorgan sued one of its former executives, Jes Staley, alleging he helped conceal Epstein's sex abuse in order to keep him as a client.
Shares of JPMorgan JPM, +0.30% are down about 4% year to date, and down nearly 9% over the past 12 months, compared to the S&P 500's SPX, -0.16% 3.4% gain in 2023 and 14% decline over the past year.
This article was originally published by Marketwatch.com. Read the original article here.