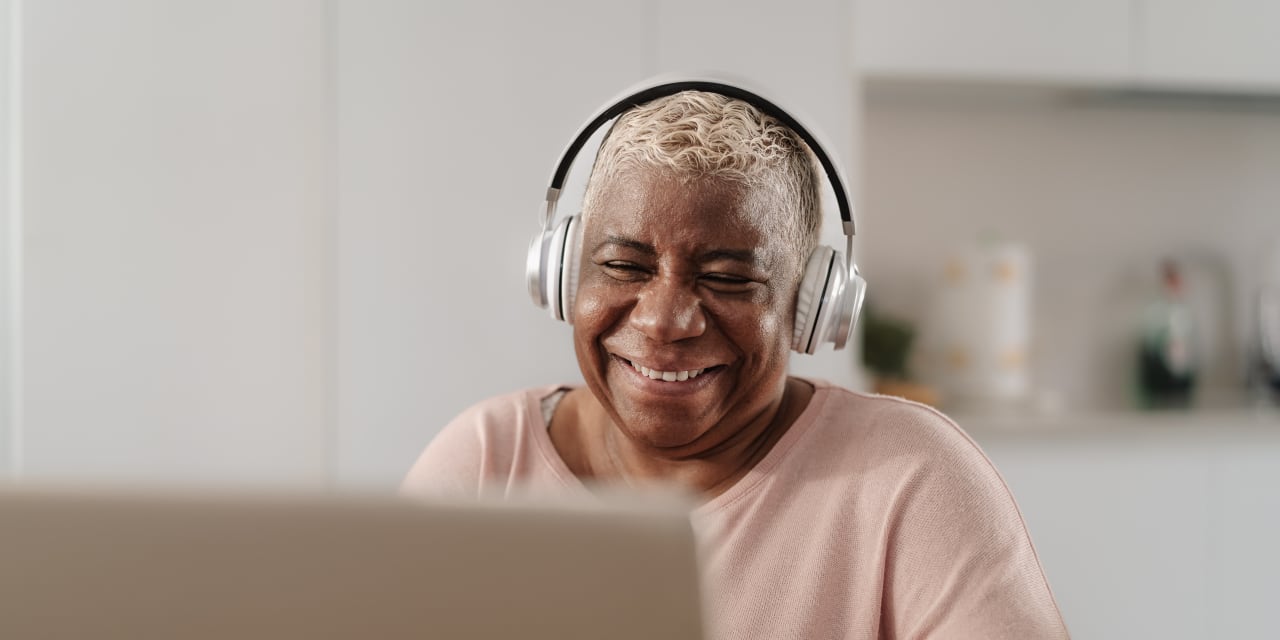 After being laid off from a job at a hospital and then caring for her fiancé, who later died of Parkinson's disease, Darlean Bish had a six-year gap in her employment history. Add to that her age — 62 — and Bish said she faced an uphill battle in getting hired.
"I knew I had to work. I just didn't know where to go," she said. "As a senior, it's a lot of work to find a job."
An acquaintance referred Bish to Pathstone Corp., a nonprofit focused on community development and human services, in October 2022.
"They asked me what type of work I could do and helped me refresh some skills. They helped me find my type of work — secretarial — and placed me for training," Bish said. She was hired in May as part-time administrative assistant at the Prince of Peace Center, an affiliate of Catholic Charities.
Pathstone is a subgrantee of the National Council on Aging's Senior Community Service Employment Program (SCSEP), a community-service and work-based job-training program for older Americans.
"For those able to work and who want to work, it's such a help," Bish said. "They made it possible for me to be where I am now. I absolutely love the job. I don't know where I'd be without it."
SCSEP has been around since the 1960s, but it has seen an increase in need and demand among low-income seniors looking for jobs, said Ramsey Alwin, the president and chief executive of the National Council on Aging.
The program serves people age 55 and older and has an income-eligibility threshold of $18,000 annually, or 125% of the federal poverty level. Even at that threshold, the number of people seeking assistance with job training and placement has grown significantly over the years, Alwin said.
The percentage of workers over 55 in the U.S. labor force almost doubled between 2000 and 2001, increasing from 13% to 23%, according to the Bureau of Labor Statistics.
Also read: I'm 50 and divorced with no kids. I have an MBA but am afraid I'll still be working when I'm 70.
SCSEP prioritizes homeless veterans, people with limited English or low literacy skills and those who have been out of the workforce for several years, often because they were serving as caregivers for a family member, Alwin said.
"So it really is focused on the most vulnerable, and that is a growing population," she noted.
Even with the growing demand for its services, however, the program may be facing funding cuts. SCSEP came under scrutiny in late July when the House Appropriations Committee proposed defunding the program, but the proposal has not moved out of the committee.
When people come to SCSEP for help, program staff first assess what they need in terms of food, housing and healthcare. Then staff evaluate applicants' skills and interests and how those fit in with any workforce shortages or high-growth sectors in their community, Alwin said.
Many people "are looking for a skills refresh and training into occupations that are mature-worker-friendly, because they want and need to continue to work," Alwin said, noting that Social Security often does not provide enough income. "Social Security was never intended to be the sole source of income," she added. "But it has become the sole source of income for many."
Also read: Will you claim Social Security early or hold out as long as possible?
Program participants get on-the-job training, which allows them not only to develop their skills but to make connections. The training, which is provided by nonprofit and government employers as well as some private-sector employers, gives participants recent job experience to put on their resume as they seek a permanent job.
"For those that want to — need to — work, it gives them the skills they need to get back into the labor force," Alwin said. "For others, it helps [them] retool and reskill to find better jobs that are more mature-worker-friendly."
Ageism is absolutely a real issue facing older adults who are looking for work, Alwin said.
"It's insidious. It's 'she's too young to lead the organization' [or] 'He's too old to learn the technology.' So we battle ageism every single day," she said.
Yet as the U.S. population ages, more older adults want, and in many cases need, to work, Alwin said.
"We're experiencing this amazing gift of longevity. So the gift of longevity is coupled with the reality that for so many that have worked hard, they've paid into the system, often they're [living] paycheck to paycheck, and they haven't had the opportunity to set aside savings for retirement," Alwin said.
"It's a win-win when it's a win for individuals that need to work to get this type of support. It's a win for employers … that are facing labor shortages that need workers that have those uniquely human skills that you can't microwave — skills like empathy and compassion and creativity and collaboration and change management," Alwin said.
Bish, meanwhile, is grateful to have had the program's help and hopes many more people will be able to take advantage of its services.
"I hope it continues on for others," she said. "I hope they can assist more people."
Now read: New to caregiving? How to avoid burnout without spending a lot of money
This article was originally published by Marketwatch.com. Read the original article here.