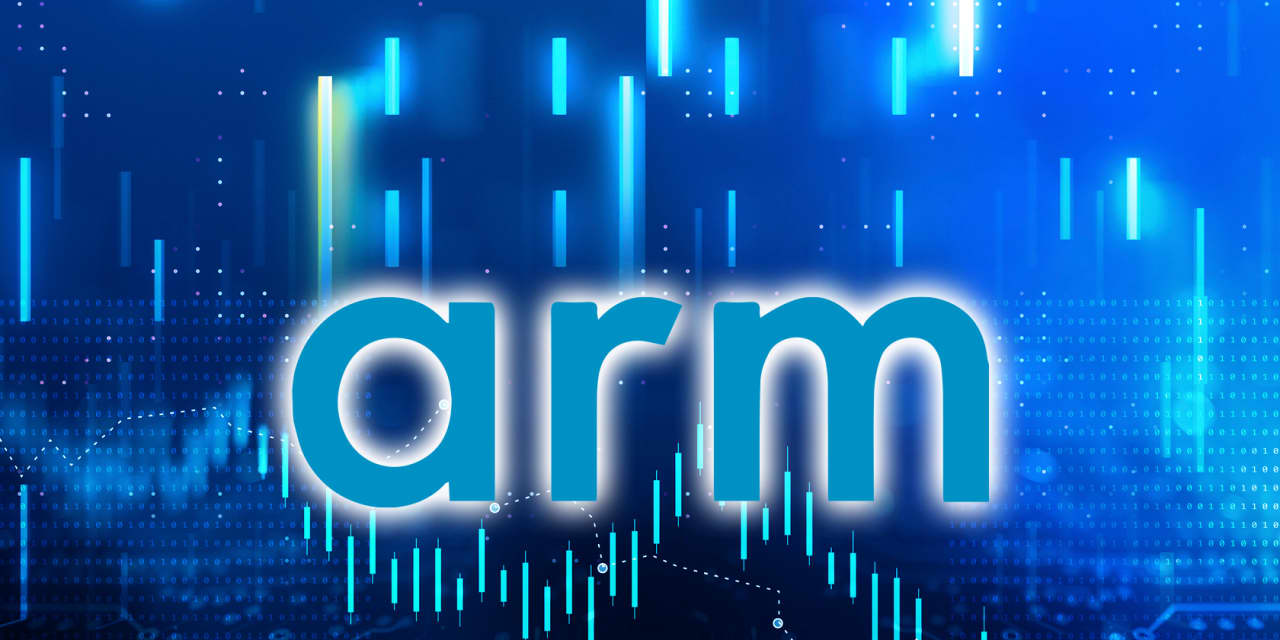 Arm Holding Ltd. is expected to price its initial public offering above expectations late Wednesday following intense interest.
Following reports that Arm was pricing its initial public offering at $52 a share, a source close to the deal confirmed to MarketWatch that $52 was the expected price.
That puts the chip designer at a $55.5 billion valuation. Previously, Arm had stated a targeted range of $47 to $51.
Over the weekend, several outlets reported that the offering was more than five times oversubscribed.
That followed confirmation by the company recently that Nvidia Corp. NVDA, +1.37%, Advanced Micro Devices Inc. AMD, +2.28%, Apple Inc. AAPL, -1.19%, Alphabet Inc.'s GOOG, +1.05% GOOGL, +1.01% Google International LLC were among "cornerstone investors" that had indicated total interest of about $735 million in ADSs at the same terms as other purchasers.
Read: Arm IPO: 5 things to know about the chip designer central to the AI transition
Shares are expected to begin trading on the Nasdaq under the ticker symbol "ARM" on Thursday.
This article was originally published by Marketwatch.com. Read the original article here.