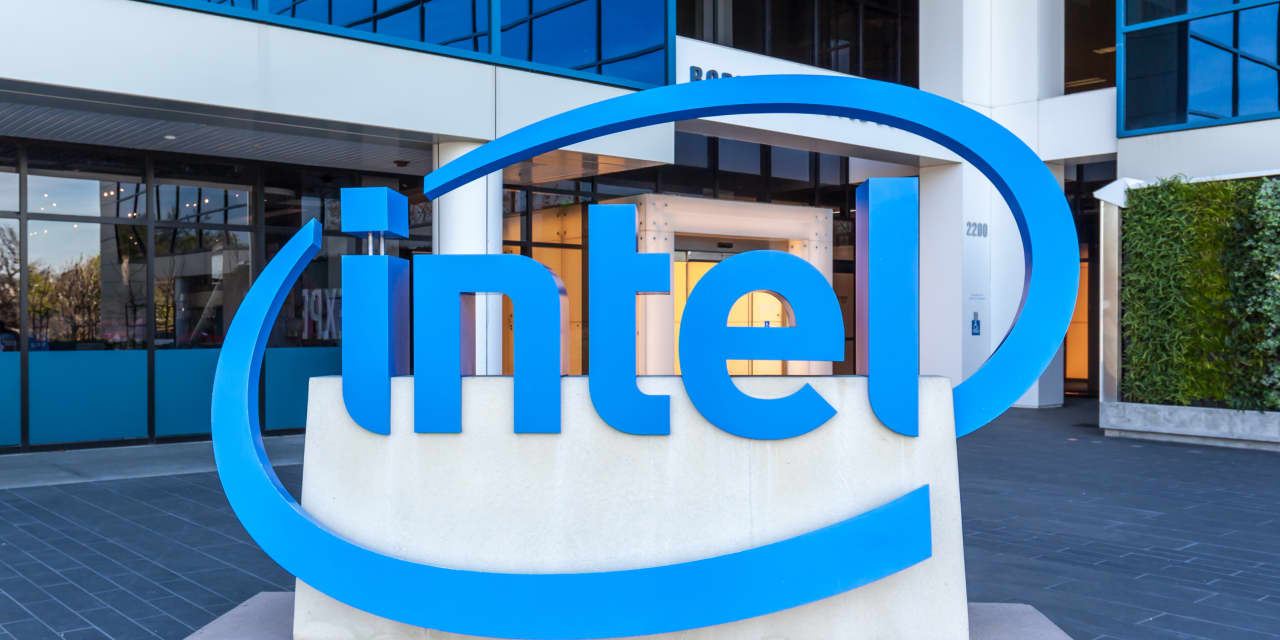 Intel Corp. shares dropped in the extended session Thursday after the chip maker reported a big miss for the fourth quarter and forecast a loss for the first quarter.
Intel INTC, +1.31% shares fell 6% in after-hours trading, and closed the regular session up 1.3% at $30.09.
For the first quarter, Intel forecast an adjusted loss of 15 cents a share on revenue of about $10.5 billion to $11 billion and adjusted gross margins of about 39%. Analysts surveyed by FactSet had estimated adjusted first-quarter earnings of 25 cents a share on revenue of $18.35 billion.
"In 2023, we will continue to navigate the short-term challenges while striving to meet our long-term commitments, including delivering leadership products anchored on open and secure platforms, powered by at-scale manufacturing and supercharged by our incredible team," said Pat Gelsinger, Intel's chief executive, in a statement.
Intel reported a fourth-quarter loss of $664 million, or 16 cents a share, versus net income of $4.62 billion, or $1.13 a share, in the year-ago period. After adjusting for restructuring charges and other items, Intel reported earnings of 10 cents a share, compared with $1.09 a share from a year ago.
Revenue declined to $14.04 billion from $20.52 billion in the year-ago quarter, for a 10th straight quarter of year-over-year declines. Gross margins dropped to 43.8% from 55.8% a year ago, and 45.9% in the third quarter.
Analysts surveyed by FactSet estimated earnings of 21 cents a share on revenue of $14.49 billion, based on Intel's forecast of 20 cents a share on about $14 billion to $15 billion.
Over the past 12 months, Intel stock has fallen 43%. Over the same period, the Dow Jones Industrial Average DJIA, +0.61% — which counts Intel as a component — has slipped 1%, the PHLX Semiconductor Index SOX, +1.63% has dropped 13%, the S&P 500 index SPX, +1.10% has declined 7%, and the tech-heavy Nasdaq Composite Index COMP, +1.76% has dropped 15%.
This article was originally published by Marketwatch.com. Read the original article here.