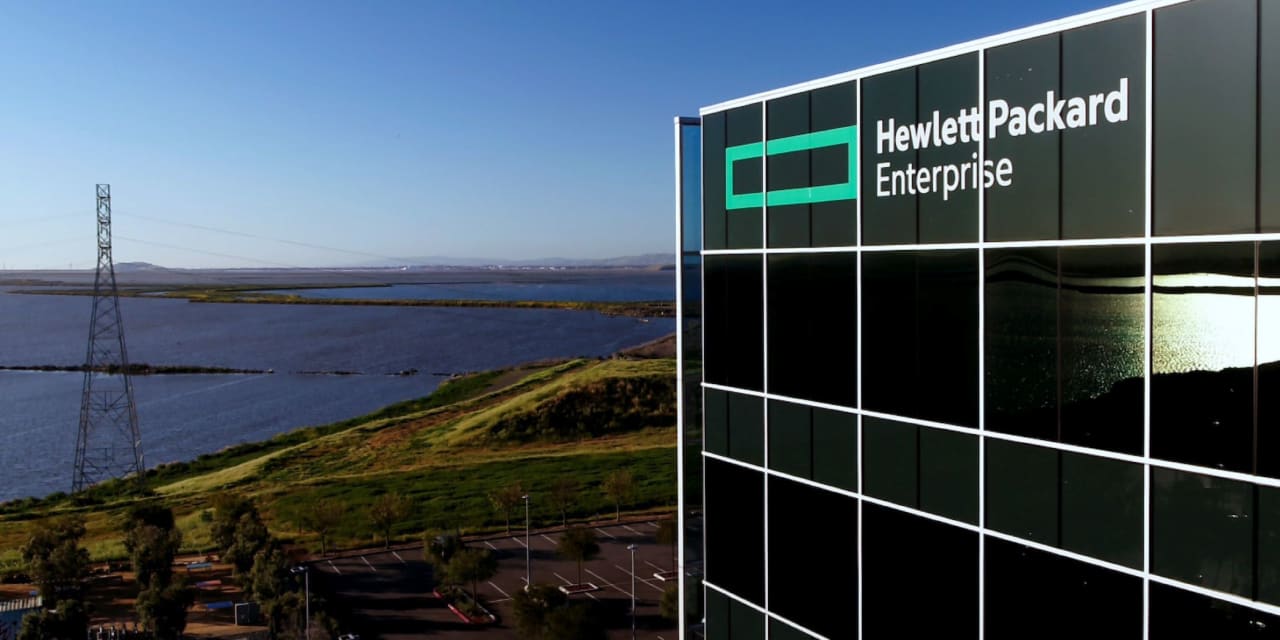 Hewlett Packard Enterprise Co.'s stock climbed more than 6% in extended trading Thursday after the computing giant reported quarterly results that beat analyst revenue and earnings estimates.
HPE HPE, -1.42% reported fiscal first-quarter net earnings of $501 million, or 38 cents a share versus a net loss of $304 million, or 23 cents a share, in the year-ago quarter. Adjusted earnings were 63 cents a share. Net revenue was $7.8 billion, up 12% from $6.96 billion a year ago.
HPE also said its annualized revenue run-rate topped $1 billion for the first time.
"We finally have the supply to ship our customers orders," HPE Chief Financial Officer Tarek Robbiati told MarketWatch. "It was a blowout quarter." Sales of high performance computing and AI were $1.1 billion, up 34% from the year-ago quarter.
Analysts surveyed by FactSet had expected on average net earnings of 54 cents a share on revenue of $7.45 billion.
HPE offered second-quarter revenue guidance of $7.1 billion to $7.5 billion, easily breezing past FactSet projections of $7 billion.
Shares of HPE have slipped about 3% so far this year, while the broader S&P 500 index SPX, +1.61% has increased 3.7%.
This article was originally published by Marketwatch.com. Read the original article here.