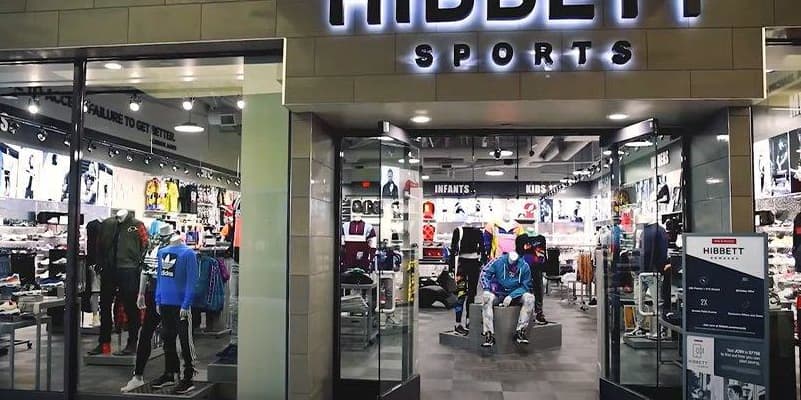 Hibbett Inc.'s stock soared 9% in premarket trade Friday, after the sporting goods retailer beat profit estimates for the second quarter and reiterated its full-year guidance.
The news cheered investors, coming after soft numbers from bigger rivals Dick's Sporting Goods Inc. DKS, -1.66% and Foot Locker Inc. FL, -1.43%, which both complained about rising levels of shoplifting squeezing margins. Those report have weighed on Nike Inc.'s stock NKE, +1.24%, amid concerns about soft demand heading into the holiday season.
For more, see: Nike's stock falls with sporting retailers and chalks up longest losing streak on record
Birmingham, Ala.-based Hibbett HIBB, +22.16% posted net income of $10.9 million, or 85 cents a share, compared with $24.7 million, or $1.86 a share, in the year-earlier period. Sales fell 4.6% to $374.9 million. The FactSet consensus was for EPS of 73 cents and sales of $376.0 million.
Same-store sales fell 7.6%, while FactSet expected a 7.3% decline.
"Our sales for the second quarter were supported by a strong start to the busy back-to-school season and we also benefited from a positive customer response to new product launches during the quarter," Chief Executive Mike Longo said in a statement.
Consumers have pulled back from making discretionary purchases due to high inflation, but Hibbett has focused on products to meet more selective interests, he added.
"Due to these efforts, our footwear sales, especially with our popular premium brands, have remained more consistent while our apparel business continues to reflect softer demand amid a heavy promotional environment," said Longo. "Although we still face considerable headwinds, we believe we are well positioned for continued growth when market conditions improve."
Gross margins fell 160 basis points in the quarter, mostly due to lower average product margin, which was down about 215 basis points from the year-ago period. That was mostly due to promotional activity to shift shoes and apparel. Freight, shipping and logistic costs have improved.
The company backed its full-year guidance for sales to be flat to up 2% and for EPS of $7.00 to $7.75.
The stock has fallen 46% in the year to date, while the S&P 500 SPX, +0.67% has gained 14%.
This article was originally published by Marketwatch.com. Read the original article here.