Entry-level hiring is slowing.
Hiring for entry-level positions in the U.S is down 32% on the year in April for jobs that require a college degree and down 22% in April for jobs that do not require a college degree, according to a LinkedIn report released Monday.
Hiring slowed across all industries in April. It was down 29% in April year-over-year, and down 0.1% from March. Several industries, including manufacturing, hospitals and healthcare and retail, are facing an even tighter labor market in the first half of 2023, LinkedIn said.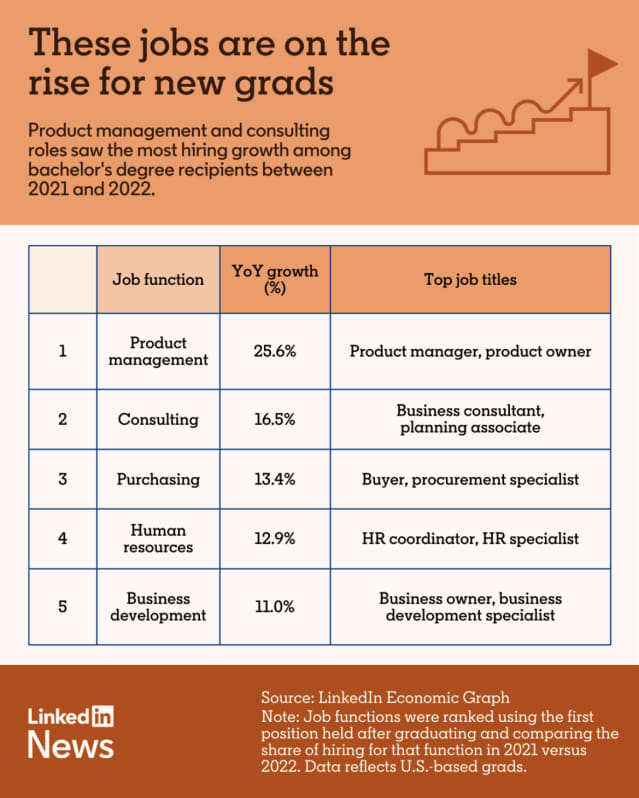 Despite that downward trend, there are more remote and hybrid opportunities for entry-level workers: 12.3% of entry-level job postings were either remote or hybrid in the first two months of 2023, up from 9.6% for the same period last year.
Entry-level hiring rose 25.6% in April year-over-year for roles such as product manager, product owner and product development specialist. For those without a bachelor's degree, the fastest-growing jobs were in consulting, marketing and research; they saw 20% growth.
The tech, media and financial industries have announced layoffs and hiring freezes in recent months. However, many of these layoffs came after rapid hiring during the pandemic, said LinkedIn career expert Andrew McCaskill. "Things are just going from a 'boil' to a 'cool,'" he said.
McCaskill also said many of those sectors are still hiring entry-level workers. Industry observers say young graduates are often cheaper to hire than more experienced workers, but many companies are also ready to train them, particularly in industries where hiring is challenging.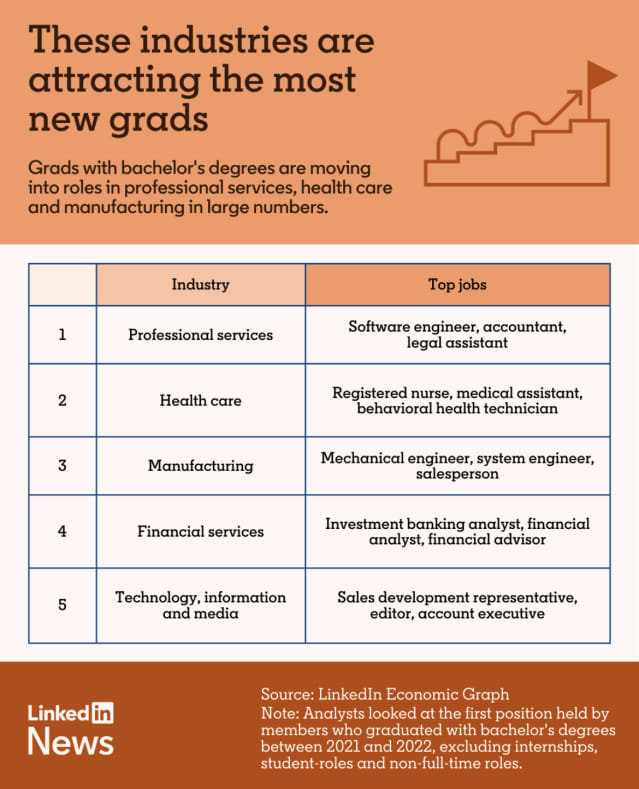 Case in point: Tech-sector companies increased staffing by 18,795 positions in April, the largest volume of monthly hiring since August 2022, according to a separate report released earlier this month by CompTIA's Tech Jobs Report.
Employers listed more than 300,000 job postings for tech positions in April, despite a wave of layoffs from Silicon Valley companies including Alphabet Inc.'s Google GOOGL, +0.92% GOOG, +0.87%, Salesforce Inc. CRM, +2.63%, Facebook parent Meta Platforms Inc. META, +3.70%, and Microsoft Corp. MSFT, +2.14%, among others.
Career experts also recommend tailoring your résumé for each individual job, networking with college alumni if you are a graduate, and thoroughly researching any company where you are applying for a job. Finally, come to any interview with a curious mind, and ask questions.
Younger workers should also maintain an open mind. Being flexible and emphasizing how your skills match the job of your choice are key for younger workers seeking work, McCaskill said. It's easy to get hung up on finding the perfect job, McCaskill added.
"Most jobs are vehicles and not destinations," he added. "Try to think about what skills you'll gain from each opportunity, and how you can put those skills and experience towards your next opportunity."
This article was originally published by Marketwatch.com. Read the original article here.